When you manage a team in a traditional office setting, there are lots of in-person team building activities you can implement. But what about virtual teams? Of course, working in different time zones can pose scheduling challenges. But more importantly – the virtual team building activities you choose must be: engaging, creative, and unique in order to keep your team from rolling their eyes and switching mindlessly between TikTok and Twitter during the hour.
Lucky for you, we've tested and ranked some of our favorite virtual team building activities that will engage your remote workers in 2021 and beyond! Save this list and try 'em all!
Choose what you want to see:
Benefits of Virtual Team Building
Our List of 20 + Virtual Team Building Activities
Benefits of Virtual Team Building
Build Relationships
Your team members might not all work in the same office. That doesn't mean they can't have strong relationships with one another, though.
Your remote workers will have an easier time collaborating on upcoming projects if they feel that they know each other and are comfortable communicating with one another about more than just surface matters.
Combat Loneliness
Remote work can get lonely. If your employees are all working separately and rarely get a chance to communicate with their teammates (or anyone else, for that matter), they may be less engaged at work. They may also experience lower levels of job satisfaction, which can lead to you having to replace people on your team more often than you'd like.
Improve Productivity
There's a good chance that remote workers will be productive and get more done on a daily basis when everyone is engaged with their work. When participating in virtual team building activities, co-workers cheer each other on, work together, and become motivated to meet the finish line – that energy eventually spills into their work tasks. The desire to achieve team and individual goals increases as teams feel more connected.
Measuring the Effectiveness of Virtual Team Building
Good virtual team building activities should include two things:
First: they should feature ways to recreate natural conversations (similar to the ones that take place in traditional workplaces).
Second: they should include a certain amount of visualization. When team members can see and/or talk to each other and aren't just typing back and forth, it's easier for them to develop connections and feel as though they know one another, even if they've never spent time together in person.
The right virtual team management software can help you check both of these boxes. Using tools helps team members to have conversations, and it allows team leaders to provide recognition and feedback. They also help everyone to stay in touch without having to toggle back and forth between multiple apps or programs on their computers.
This list of the top virtual team management software options is a great resource to check out if you're unsure of what platform to use for your team.
Top Virtual Team Building Activities for 2021
These unique, fun, and engaging activities will help your team members to work together and start bonding. We're sure teams will get behind these games (believe me, we've tried quite a few in our team!)
Which activity entices you? Click & Skip to read about our favorite virtual team building activities and the companies that host them.
Virtual Escape Rooms 🏃🏻‍♂️
Virtual Happy Hours 🍺 🧀
Virtual Games & Teamwork Fun 👾
Virtual Artistic Team Events 🎨
Charity Events 🤝
---
Virtual Escape Rooms
If you've done an escape room in person, you know they can be a great problem solving activity for your and your team. Have you ever tried a virtual escape room? No? You're in for a treat!
If you're looking for a breakdown of what to look for when it comes to virtual escape rooms, be sure to check out our blog post designated to the top 10 best virtual escape rooms for remote teams!
Or, stay here and check out the following to get you started on your journey today.
Virtual Escape Room: Jewel Heist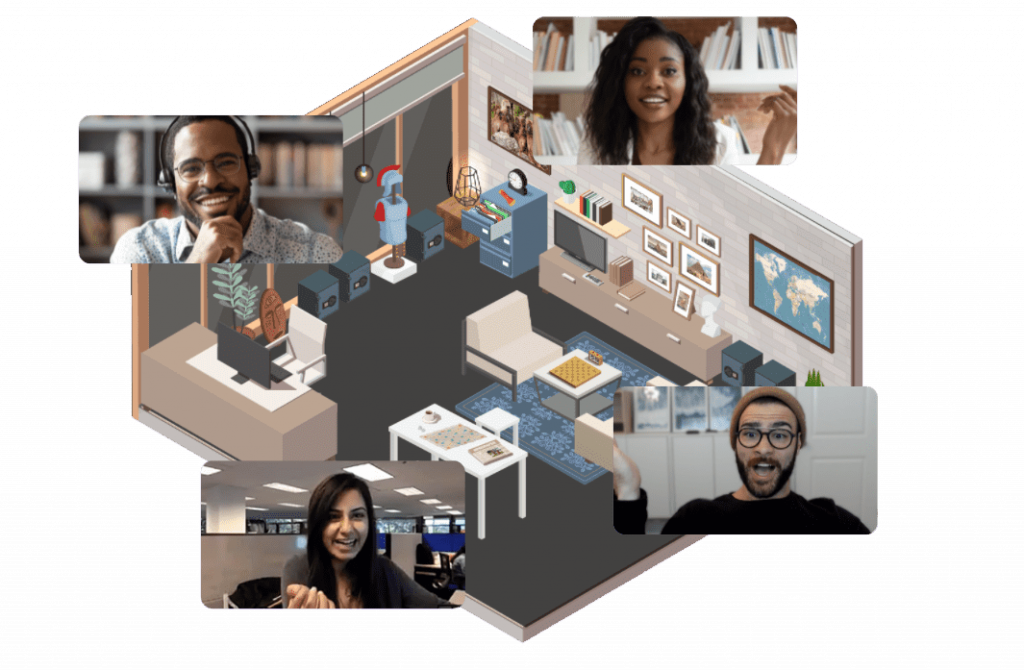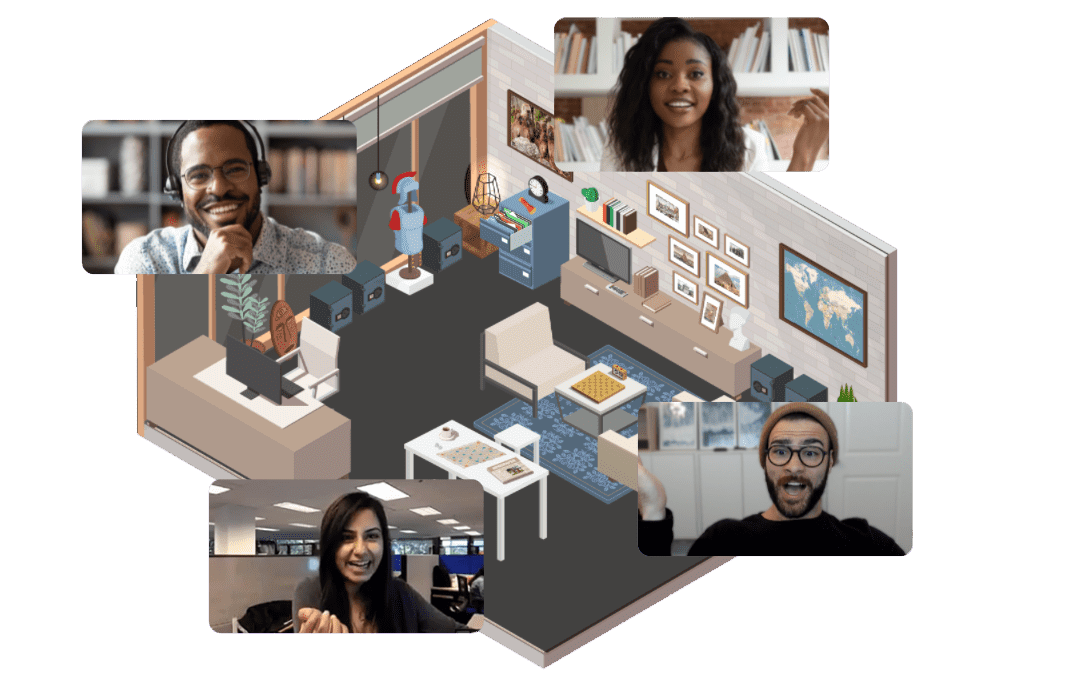 Outback Team Building is a company located in Canada that offers corporate virtual team building events. All activities are available in self-hosted and virtually-hosted formats for teams of 3-1,000+.
Prices range from $8 – $49 per person and sessions can be 0.5 – 2 hours long.
Learn more here.
The Escape Game's Remote Adventures
The Escape Game (the US's premier escape room company) has created a way to play six of their escape rooms live over Zoom!
All virtual games are live and hosted by Guides at The Escape Game. That way online players get to have hands, eyes, and feet inside a physical room! Games can hold 8 teammates per room, but it's easy to book multiple games and make it a competition between teams!
Choose from themes like accomplishing an art heist, breaking out of prison, or finding hidden gold. Then get ready for a challenging adventure for teams of all kinds — whether in the office, at home, or a mix of both!
Prison Break: You and your team have been wrongfully accused of a crime…team up to escape before the warden returns!
The Heist: An infamous curator has stolen a priceless piece of art. You and your team of spies will need to find your way into his office and recover the painting!
Ruins: Forbidden Treasure: After a rough airplane landing in the jungle, you'll have the chance to search for treasure in an ancient temple!
Gold Rush: It's a race to find the hidden gold in this Northern Californian prospector's cabin!
Playground: Summer break is almost here…but you'll need to finish a few group projects before you can pass your class!
The Depths: Take a submarine voyage to a underwater lab to uncover some secret research. But watch out, you might not be alone in these waters!
Up to 8 per game, unlimited group size
$32-35 per player
60 minutes
Check out all their games here.
Online Adventure Game
Full of riveting storylines, intriguing puzzles and a mysterious end goal, this online adventure game experience run by professional actors using sophisticated technology, is sure to create an unforgettable team building experience! From terrifying tales of horror and suspense to exciting sci-fi adventures – take your team on a journey through time, space or an alternate reality.
Challenge your team to use your powers of deduction, investigation, and imagination to solve the mystery before it's too late. For some teams, it's all about solving intricate puzzles. For others, it's all about talking to the characters and unraveling captivating stories.
Each detail of the gripping story is carefully crafted to create an immersive, suspenseful experience that will leave you on the edge of your seat! Teams from Google, Pinterest, Atlassian, Canva, Pokémon, Unity and more have already helped save the world. Is your team up for the challenge?
Find out more about this one-of-a-kind fascinating team experience.
Unlocked for Teams
Unlocked for Teams is the best team building competition for groups of 15+! Your team of secret agents must work together in a virtual escape room to successfully complete their mission. Split into groups of up to 8 members, players race to solve an international crime as quickly as possible.
Unlocked for Teams is great as a hybrid team building activity as well because it doesn't matter if you're playing in the same room or across the globe. Everyone starts out on one call to learn how to play and then splits up into breakout rooms for each team. You'll then log into your team's digital dashboard and review evidence files to stop an infamous art thief from stealing another priceless painting.
The best part of Unlocked for Teams is the platform can hold an unlimited number of players so any size company can have a virtual event for every employee!
15 – unlimited number of players
$28.99 per person
75 minutes
Contact their events team here.
Virtual Happy Hours 🍺 🧀
Going out for drinks after work is always a good time, but when you can't meet up in person, drinking with your team online in your pajamas is the next best thing!
Here are our favorite virtual team building happy hours!
Pub Trivia Happy Hour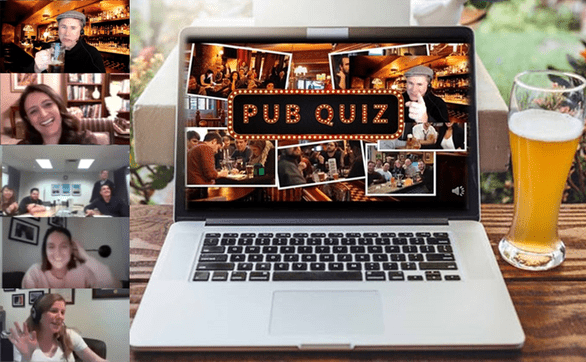 Get together with your team and take a trip to "Hamish McDuff's" virtual pub. This hilarious Scottish pub owner is the legendary host of this virtual happy hour trivia game that is perfect for getting everyone involved on your team! Whether you're a team of 4 or over 1,000 your virtual happy hour event will go on! It can even last 2 hours over your feeling real Scottish – keep the beers comin', "mate!"
Learn more here.
Visit Paris (virtually, of course!)
This unique virtual tour of Paris from Woyago is aimed at groups of people who are looking for a fun way to build their team skills. The one-hour Zoom tour is led by an experienced Parisian, who whisks the group off to the City of Lights and throws in challenges along the way.
He plays on the typical stereotypes but also tears them up, and throws in local tips for your future itinerary. You can ask your guide anything about Parisian culture, no question is too "out there".
If you want to learn more about Parisian culture, visit the city's beautiful attractions and have a laugh with your coworkers (or friends and family) then this trip is for you.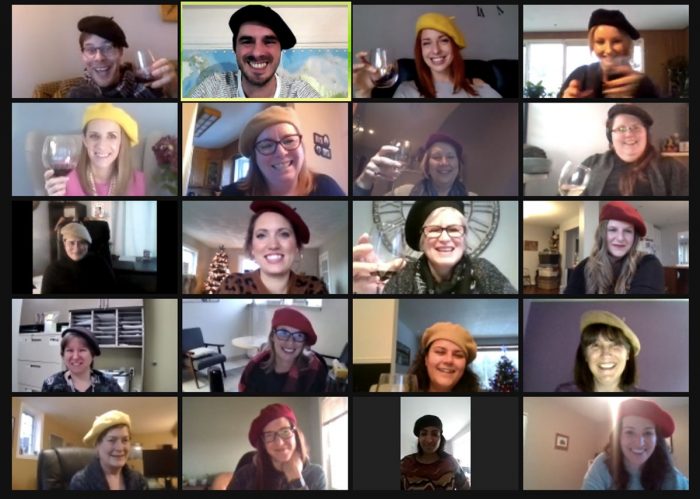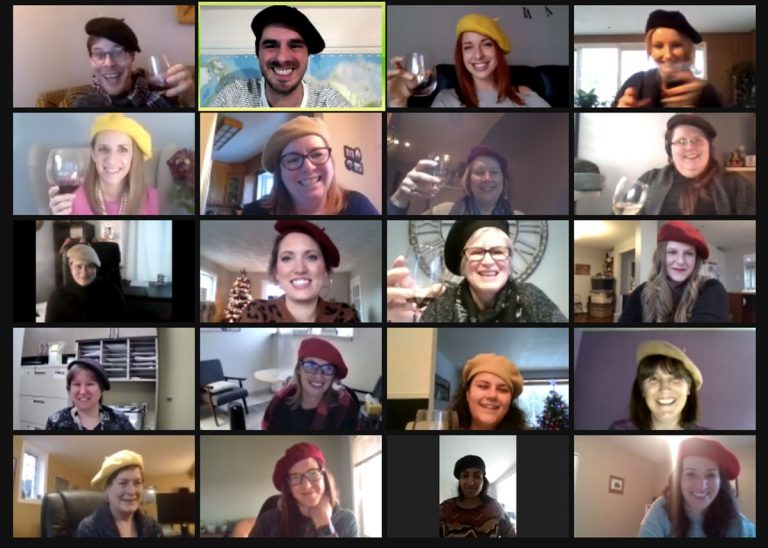 It lasts just over 60 minutes, and you book the most convenient time-slot when you sign up. Companies have been using this team building game for onboarding new members of staff when they can't meet in person – lighthearted and unique!
Prices start at $29 per person. Learn more here.
Sip n' Shake Cocktails – A virtual cocktail masterclass like no other
Raise the bar at your next team event, with this incredibly fun "Sip n Shake" cocktails masterclass – the ultimate fun way to bring your team together! Shake up a storm, share some laughs, let loose, and create an evening to remember, all with the added bonus of celebrating your team's achievements over a refreshing and invigorating drink.
Learn to make the perfect drink with a professional bartender and an entertaining emcee. Whether it's celebrating team goals and socials or end of year parties; they've got something that will quench everyone's thirst.
But the real question is – who will emerge as the best shaker? To find out, learn more about their cocktail experiences or if you're keen to book, get a free quote. We guarantee you'll have a blast. Time to grab your shakers and your colleagues!
YumTum has hosted 200+ teams from companies such as Google, Pinterest, Atlassian, Canva, Pokémon, Unity, and more.
Best of all, they organize and run the entire experience end-to-end including the option to ship a beautifully packaged cocktail box to every team member. Whether you're looking to devour a delightful Lavender Lemonade or sip a scrumptious Spicy Margarita – whatever your team is craving, they've got you covered!
Learn more about the cocktail masterclass.
*Works for teams of all shapes and sizes. Packages can be tailored to suit the personality of your team.
Private Beer Making Event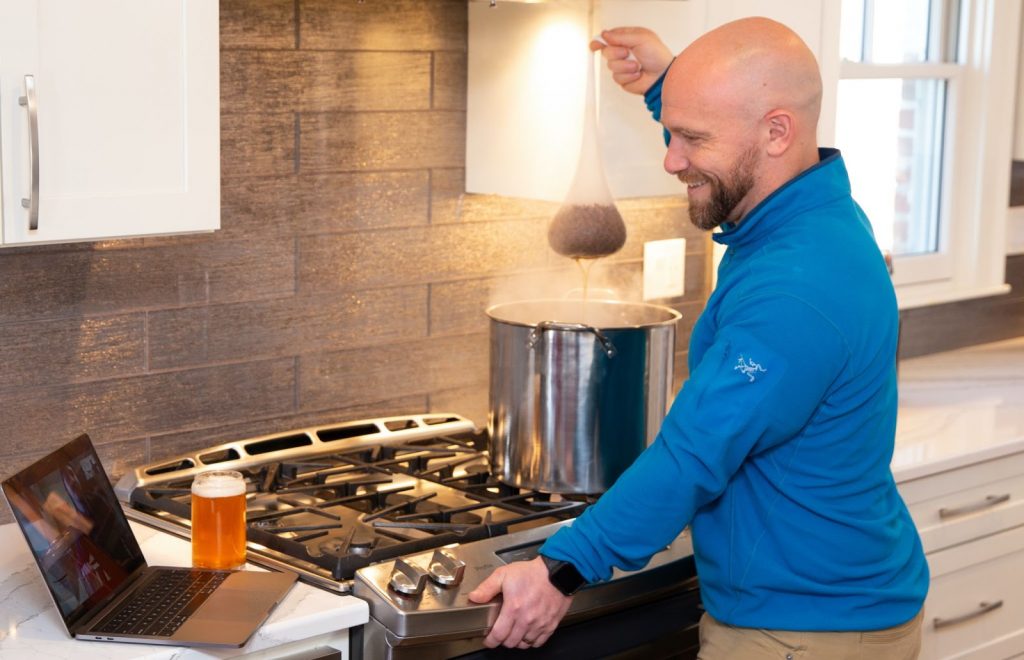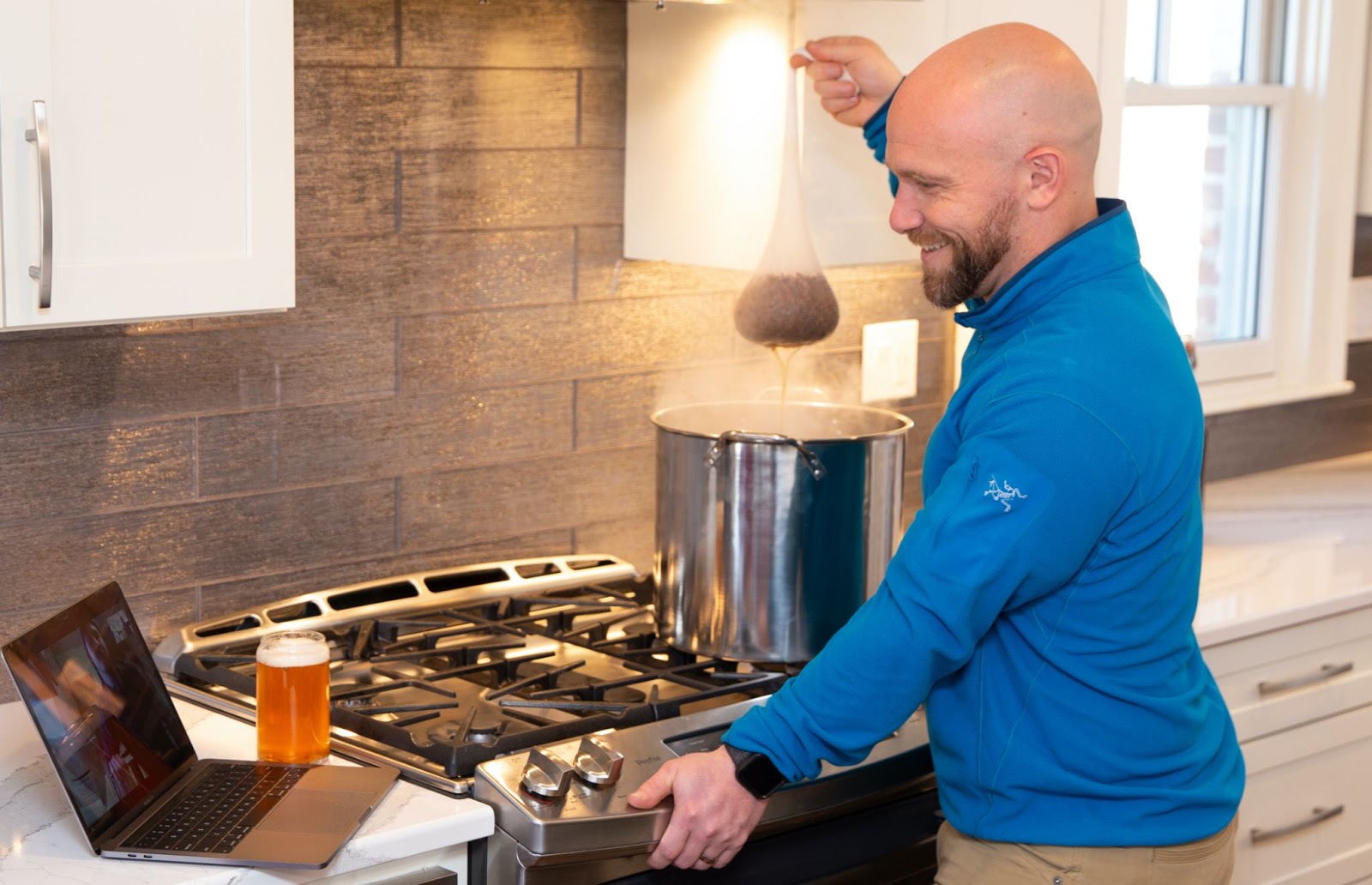 If you are looking for something that's a bit more hands-on, how about calling up your team for a beer making event? It's easier than baking a cake!
"Zoom" through 90 minutes of team building fun with a private beer making experience— no prior knowledge or experience necessary. An expert brewer will guide your team through the process step by step. The experience comes with equipment and ingredients to brew a full case of beer – everything is sent directly to your guests' door!
Pro Tip: Unboxed Experiences' event planners can even work with you to create a custom beer recipe and label for your team! Our favorite beer names were:
Holiday Party Pale Ale
Work From Home Amber Ale
The Great Cooking Challenge
Gather your colleagues. Put on your aprons. Bring out the pots and ladles. Get ready for an immersive cooking experience with your team with an interactive MasterChef kitchen.
This virtual team building activity takes your team through an unforgettable culinary journey with some of the best local chefs.
YumTum has hosted 200+ teams from companies like Google, Pinterest, Atlassian, Canva, Pokémon, Unity, Calendly, Cisco and more. They've got the perfect recipe for team celebrations, socials, quarterly get-togethers and of course end-of-year celebrations.
Best of all, they organize and run the entire experience end-to-end including the option to ship all the ingredients to every team member. Whether its mouth-watering dumplings or scrumptious gnocchi – whatever your team is craving, they've got you covered!
Find out who in the team will make the most Instagrammable Dish!
Their experiences work for teams of all shapes and sizes (they've hosted up to 500 participants at once).
Learn more about the cooking experience.
Cooking with a Sassy Parisian
Get your saucepan on and prepare to embark on a zesty journey with Woyago on their virtual French cooking class. Wow, colleagues and friends with French delicacies like Ratatouille and master the art of the French crepe in this 90-minute sassy Parisian cooking session.
Fun and engaging games/stories? Mixed with delicious French cooking makes this the perfect activity to celebrate virtual togetherness!
Bring your remote team to life by working together in real-time from different locations throughout the world. Interact through a shared culinary experience that captures all of the ingredients you need for a successful team-building event!
You won't be able to resist the allure of this virtual cooking class.
Request a demo? Book a date and time that's best for you and your team and get cooking! This lighthearted and unique team-building event starts at just $29 per person. Learn more here.
Take a Trip to Barcelona
It's time to take your team on a rollercoaster ride of laughter and team bonding togetherness with Woyago to beautiful Barcelona – virtually, of course!
Connect and laugh with each other at the stories of this city's weirdest folks in one storyteller's hilarious tales that will leave everyone pleasantly exhausted.
This immersive experience will whisk you and your remote team to Barcelona in a playful storytelling experience all about Barcelona's quirky and wacky culture.
From dragons to popping Christmas logs – come on down for a virtual happy hour in Spain!
Prices start from $29 per person. For more information about how you can create virtual togetherness at your next team-building event, click here.
The Ice Cream Float Experience
Perfect for all ages, the Ice Cream Float Experience is live, fully interactive and certain to bring a smile to even your most serious employee's face. Rediscover the childhood joy of making ice cream (no equipment needed, but be ready to get up and move a bit!), then indulge in root beer, orange soda or cherry float.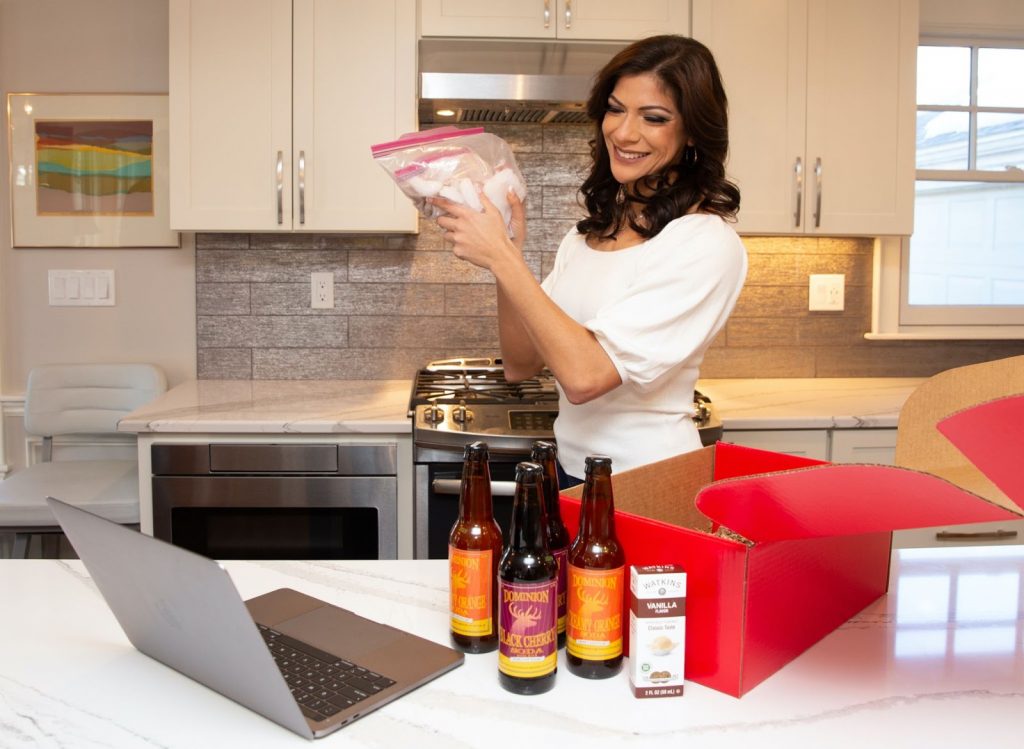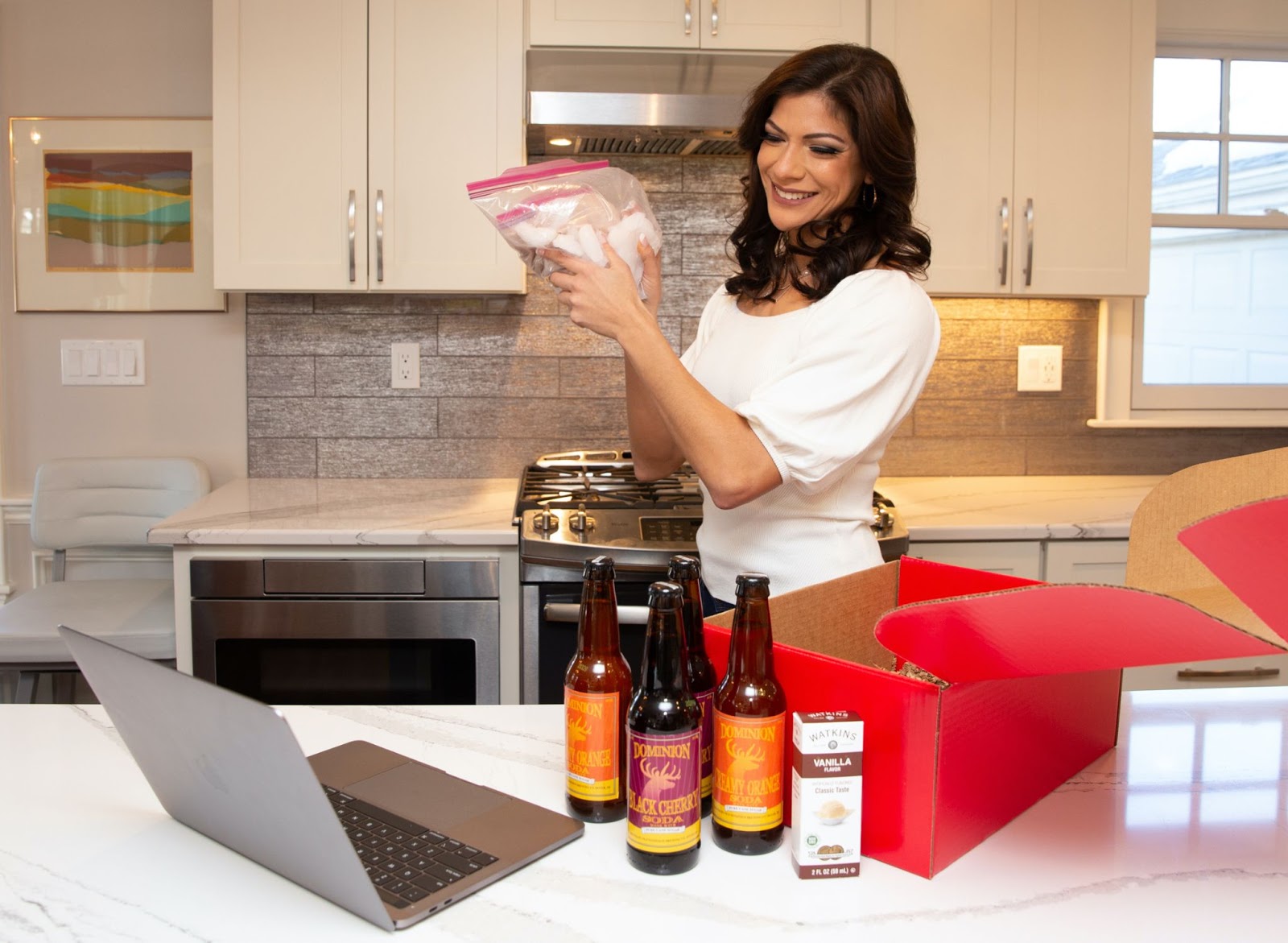 These unforgettable hosts will take your group through the ice cream making process step by step while sprinkling you with sweet trivia along the way. Perfect as a brisk ice breaker for any kind of group! Kits are delivered directly to your guests' doors and include everything needed to participate. How simple is that?

Pro Tip: The Ice Cream Float Experience is just 30 minutes long, making it a great option for an icebreaker activity or mid-afternoon break from a day of meetings.
Learn more here.
Virtual Beer & Cheese Pairing
Spice up your virtual team building with a virtual beer and cheese pairing happy hour—complete with gourmet tasting boxes!
These expert guides will entertain and educate your team as they take you through the ins and outs of pairing craft beer with cheese and chocolate. These virtual happy hours can accommodate any size team and can be customized to fit your event goals.
Did we mention that they include branded swag, gifts, notecards and other personal touches in your tasting boxes for maximum impact?! Boxes are delivered right to each participants' front door.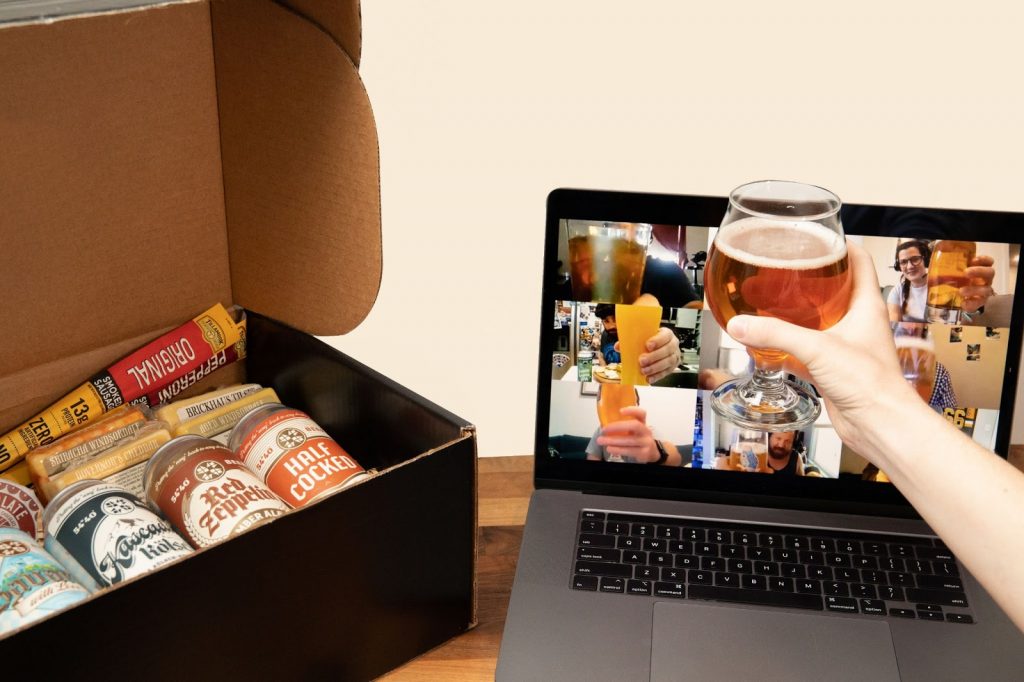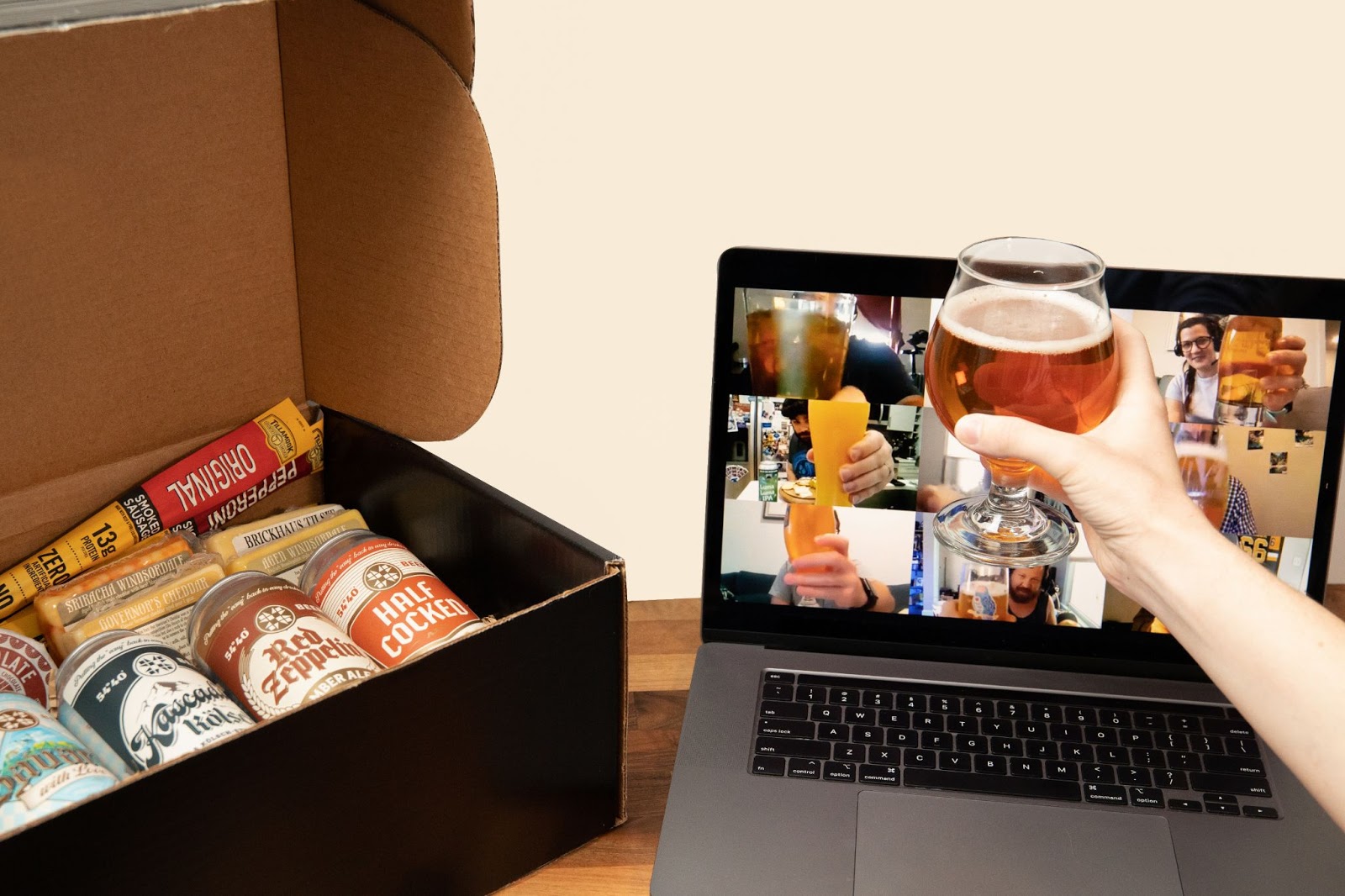 Pro Tip: We suggest choosing one of Unboxed Experiences' seasonal tasting boxes. Themed boxes like Summer Get-a-way, Oktoberfest, and Holiday Party add a unique twist to the typical happy hour.
---
Virtual Games & Teamwork Fun 👾
Virtual games are another great way to bond with your team remotely.
Companies like Outback Team Building and Let's Roam will help you set up and organize your virtual team building activities from start to finish. Using a company specializing in corporate team events will allow you to sit back and enjoy the activities for yourself.
Another options is to use online games like Among Us and those created by Jackbox, which have become extremely popular during COVID. These are great because they are self-hosted! You don't have to worry about getting in touch with customer support. If you are planning a last minute virtual team building activity with your team – sign up for these websites and get started ASAP.
Below are all different sorts of gaming sessions that you can try with your team today!
Trivia Time Machine
Are you dreaming of a pre-pandemic lifestyle? Do you need a break from the 21st century? Ugh, same! Take a trip through all the decades back to the 60s with your vary own trivia time machine.
This exciting, fast-paced virtual trivia game, packed with nostalgia and good vibes is guaranteed to produce big laughs, friendly competition, and maybe even some chair-dancing.
Your virtual game show host will warm up guests with a couple of "table hopper rounds" (breakout room mixers) and split you out into teams. Within minutes, your home office will be transformed into a game show stage with your very own game show buzzers!
Learn more here.
The Escape Game Game Show
An hour will fly by while you and your team are playing this hilarious game show competition. With a live hosted event from The Escape Game, it will be impossible to not have every person on your team fighting to beat the other teams.
The Escape Game has done so much to make this just as impressive as their virtual escape rooms. Keep an eye out for hidden clues and surprises for extra points!
This is a perfect activity for groups from 4-150 people and with the use of breakout rooms, everyone gets the chance to participate the whole time. Every team/breakout room in your event has their own host to facilitate the 5 rounds of fast paced gameplay!
Get Custom Pricing For Your Group!
Icebreaker Quizzes
Icebreaker quizzes are a fun and low friction way to do a little bit of team building in your team every week, we even recommend team meeting ice breakers to help start meetings on the right foot. But for something more extravagant we recommend Quizbreaker.
QuizBreaker is one online icebreaker quiz that automatically sends out a new round each week to your team on your chosen schedule. It's great for bringing remote teams closer together so they can learn more about each other whilst having fun.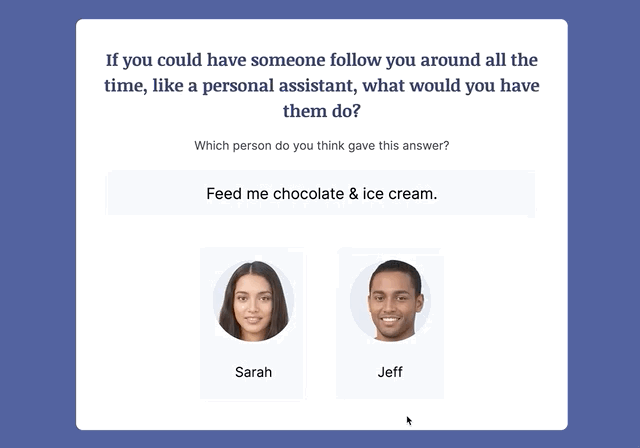 You and your team answer a variety of fun and safe-for-work ice breaker questions, then you have to guess each other's answers in multiple choice quizzes. They've turned it into a game complete with badges, levels, trophies and weekly leaderboard for a bit of fun competition.
QuizBreaker comes with a 14 day free trial so you can give it a try with your team first to see if they like it. It's currently used by thousands of remote teams all over the world including remote teams at companies like Google, Microsoft, Facebook and even the New York Times!
Tip: We recommend setting up your QuizBreaker rounds to go out once a week on a Friday afternoon as a fun way to end the week.
Virtual Clue Murder Mystery
If you and your team are the type to get dressed up in costume and really delve into your "characters" this virtual team building activity is for you! I mean, look at those faces!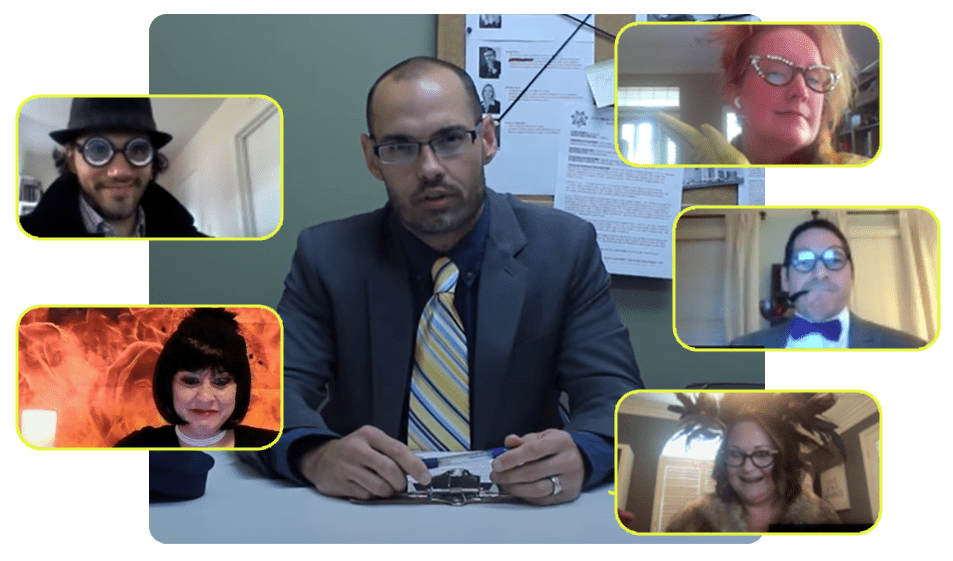 Neil Davidson has been murdered and the authorities suspect foul play. Gather your remote team online and collaborate virtually to crack the case of deadly crime in this highly-engaging virtual murder mystery team building activity.
Pro Tip: Looking for something festive to do with your team? Schedule this activity around Halloween or New Years Eve! Nothing like a good murder mystery to get people in the spirit of the Holiday!
Virtual Team Builders
This virtual team builders game was designed with the purpose of bonding remote teams. Each virtual team builder focuses on building relationships with your team – and if you remember, this was one of the most important characteristics of a good virtual team building activity!
Games include: trivia, showing off your best impersonations, and "how well do you know your coworker" ice breakers!
These virtual team building activities last about one hour and are made up of 5 rounds that pack a fun punch. Each round is a different game that brings employees together and keeps them laughing. Combining innovative embedded video technology with awesome online games, it's a good time guaranteed.
Learn more here.
Virtual Team Pursuit
Get your remote team together to compete in a series of online mental, physical, skill, and mystery challenges. Outback Team Building made one of their most popular team building activities into a virtual format so that you can enjoy this with your remote teams in your virtual team building adventures!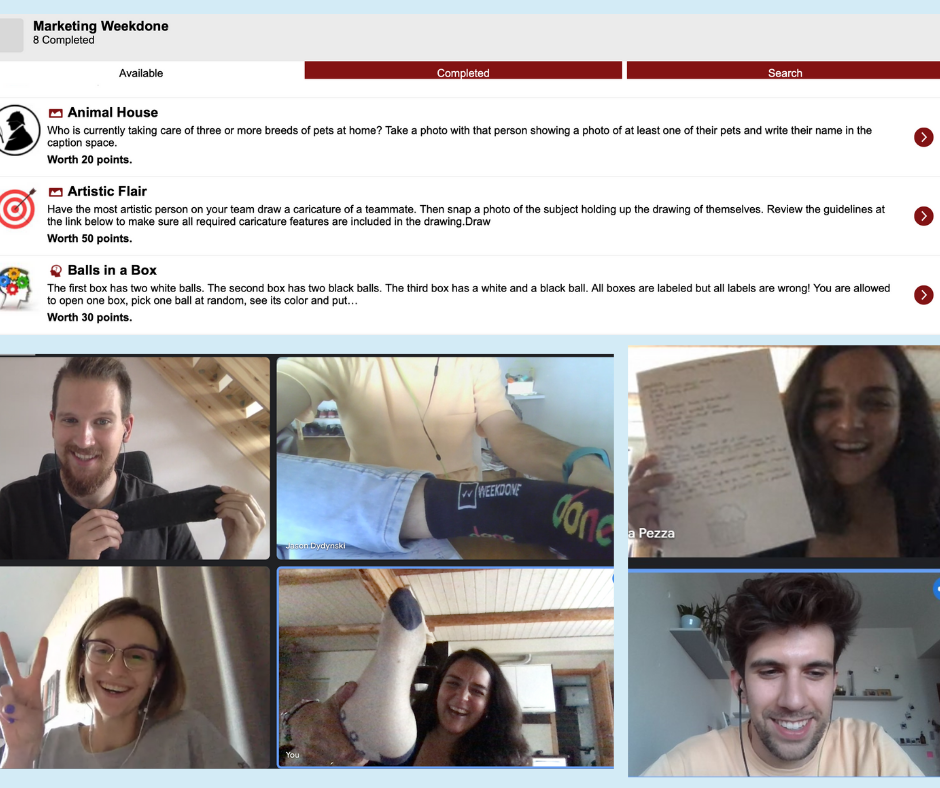 Our marketing team at Weekdone had a blast completing the challenges – searching our homes for recipes, sharing photos of our socks, and much more. Divide yourself into teams and work strategically to complete the tasks with most points first!
At the end of the activity – you'll receive a slideshow of videos and images taken throughout the hour.
Get in touch to learn more!
Holiday Hijinks
Need a virtual team building activity for your remote team as the holiday's approach us (where did 2021 go?!)? It's hard enough to coordinate a big party with all your team members taking time off at different times during the holiday season! But, with Holiday Hijinks, you just send an email invite and let the party goer's come to you!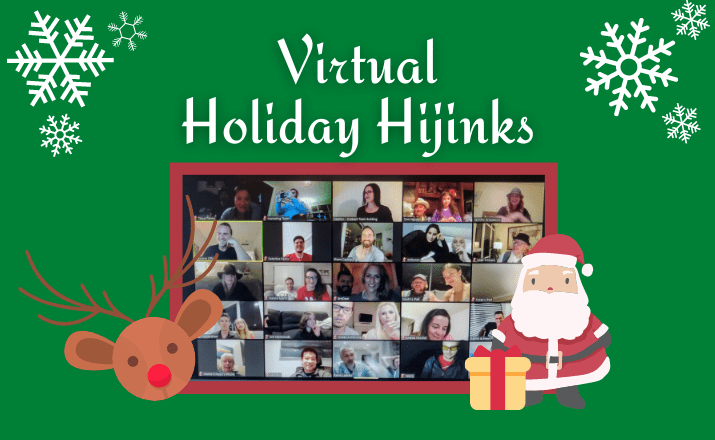 Holiday Hijinks, is a virtual team building activity that encourages festivity, communication, collaboration, and teamwork.
In this virtual activity, groups will split up into teams and race against the clock and try to outpace the competition as they work through a variety of holiday-themed challenges. Each completed challenge will earn teams points and help them climb up the leaderboard to be crowned the Holiday Hijinks Champions!
Mix it Up: Beats 4 Teams
Have you ever wondered what your team jingle would sound like? Amp up your next team social with this super fun, mind-expanding, collaborative musical jam session. In this funky team social, you'll make some music together as a team, with a professional DJ.
Whether you're a team of new faces or a group of long-time co-workers, it's time to have some fun and make some noise. Jam out with your teammates and experience an innovative music-making escape that is sure to energize and inspire your team. Learn the fundamentals of DJ'ing and make your own groovy tunes!
But the real question is, would you be in perfect symphony?
Find out by learning more about MixItUp team experience.
*No prior experience in music or music-making required.
The Team Quest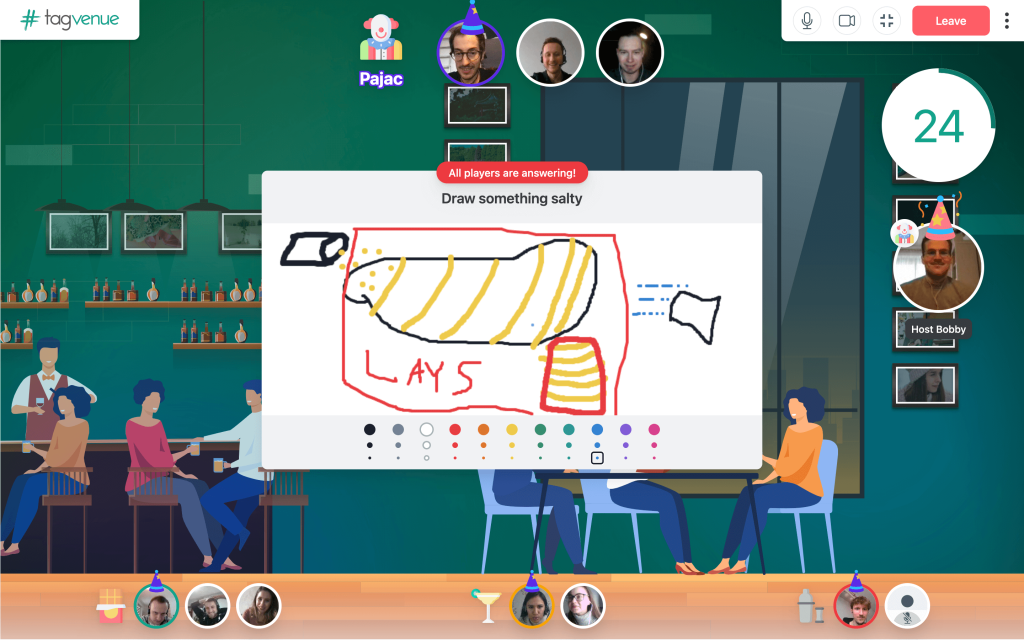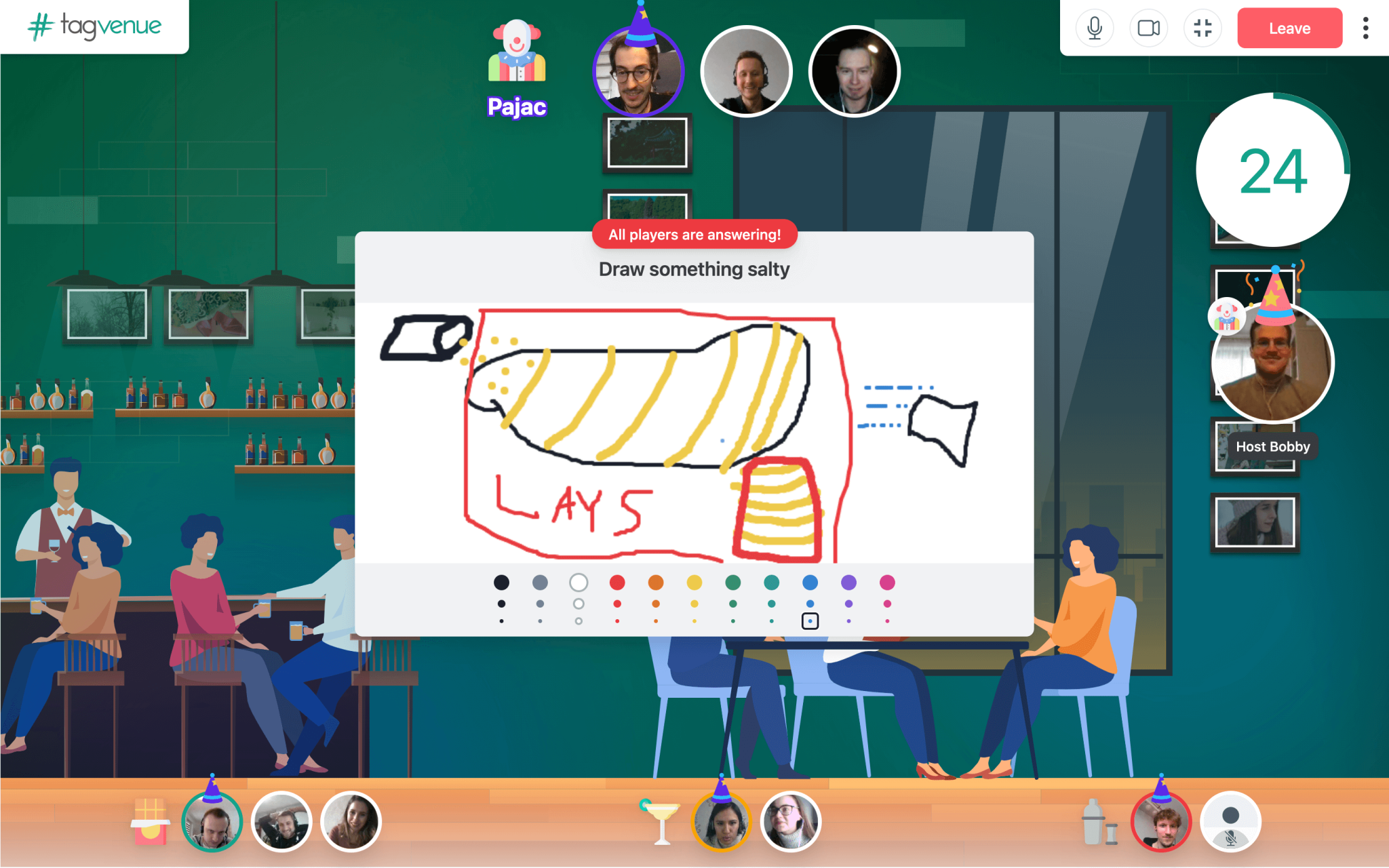 If you're into some lighthearted fun, check out The Team Quest from Tagvenue. It's a relaxed activity with just the right amount of competition, giving your remote team a chance to socialize, learn something new about each other and improve their teamwork while having a blast!
The Team Quest runs on a dedicated browser platform and involves a charismatic host who will split your group into smaller teams and guide you through a series of mini-games, including all-time favourites like Trivia, Pictionary, Karaoke, Guess the Celebrity or Emoji Riddles. To keep everyone engaged, the role of the captain rotates each round! The game concludes with a winner reveal and a photo booth session to commemorate the fun you've had with your team.
And the best part – you can personalize the experience to match the occasion and the needs of your team! Talk to your event producer about available themes and types of challenges and create a custom game scenario your team will love.
Group size: 6 – 400
Price: from £16/$20 per person
Session length: 60 minutes
Learn more about The Team Quest here.
Survive: Escape from Atlantis
This is for all your board game lover's out there. Inspired by board games, Tabletopia tries to keep it real. You'll feel like you're at home with your team while playing this game.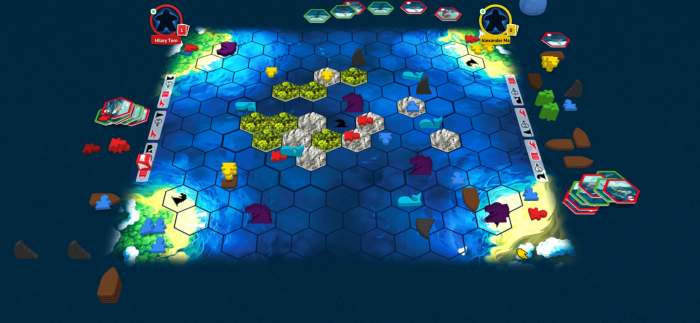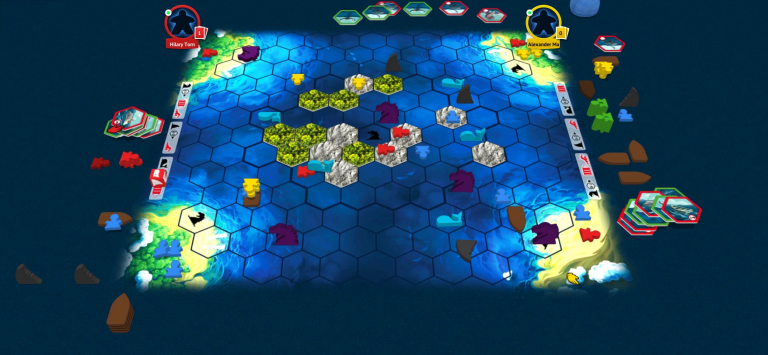 It's early in the 20th century – a time of exploration and adventure. The mysterious island of Atlantis has been discovered in the middle of the ocean, and there are rumors of riches! After reaching Atlantis, the explorers are ready to return home with treasure and artifacts. But Atlantis begins to sink! Who will manage to reach dry land without getting eaten by sharks?
Learn more here.
Personality Tests
Completing personality tests like the Myers-Briggs Type Indicator helps each team member figure out whether they're introverted or extroverted, thinkers or feelers, judgers or perceivers, and whether they take in information through sensing or intuition.
Getting to know your team members, and giving them a chance to get to know each other, on a deeper level will help everyone bond and learn how to communicate in the most effective way possible.
Another simple personality assessment to have your team members take is the Four Tendencies test.
This test helps people figure out if they are Upholders, Obligers, Rebels, or Questioners. It gives you a chance as a team leader to see how your team best responds to your expectations. It can also help them work with each other in more effective ways and avoid some of the frustrations of group work.
Team Movie Night
Host a monthly or quarterly team movie night (or day). Ask everyone to submit a vote for a movie and a time to watch it, then stream it through a conference call for the entire team to see, no matter where they're located.
Consider opening a chat channel so everyone can share reactions and hot takes during the movie, too. Tools like Teleparty (formally Netflix Party) can be used to easily to sink the play time of videos as well. Our team now does a trashy-reality show night the last Friday of every month.
---
Artistic Virtual Events 🎨
Want to spark the creative side of your team? Hold a virtual drawing party! Some of the following virtual team building activities are even guided by professional artists! Nothing says building relationships like getting creative with your team.
Dive into your inner Picasso and explore your team relationship through painting and drawing!
Team Manga Superstars
Always wondered what your team would look like as Manga superstars? Unleash your team's creativity with a Manga sketch experience hosted by a professional Manga artist! This unique experience, allows you to bring your team's personality and quirks to life in a fun and memorable way.
Unravel this iconic Japanese art form and transform your colleague into a Manga superstar by learning the fundamentals of this unique art style. Capture your colleague's real nature, with the grand finale being a memorable virtual Manga team portrait. Nail those expressions, make cherished mementos and share your unique perspectives in an accessible and engaging way.
Even if you feel you can barely muster a stickman, this relaxed and enjoyable experience is guaranteed to level up your skillset and bring out a new dimension to your next team bonding experience. No prior experience in Manga or sketching is required. Ready to start doodling?
Learn more about Team Manga Superstars experience.
League of Superheroes 20.21
Who doesn't love the idea of being a superhero? Power up your next team bonding experience by learning to draw your colleagues as superheroes with a professional comic-book illustrator!
Get to know your colleagues better and discover their heroic side. Find out what's really flashing behind that brilliant mind of theirs. Whether they're a cat lover, keen sportsman or simply enjoy cooking, we can all learn to capture the personality of our colleagues and friends in a sketch. We all have different superheroes waiting to shine here.
Learn how to capture your colleagues' personality traits, translate their strengths into superpowers and learn the fundamentals of superhero illustration. This will give them the opportunity to see themselves in a different light and witness how others perceive them. The best part is you'll receive a "Superhero Portrait" collage of everyone on the team! Walking away with something tangible is always a plus, right?
Learn more about the "League of Superheroes 20.21" experience.
Paint the Town
Try a creative and relaxing social event with your team by hosting a paint night with Paint the Town. They are a one stop shop for all your party planning needs, providing you with a dedicated event coordinator, painting kits shipped to each guest, private Zoom link, and a fun art instructor for 90 minutes.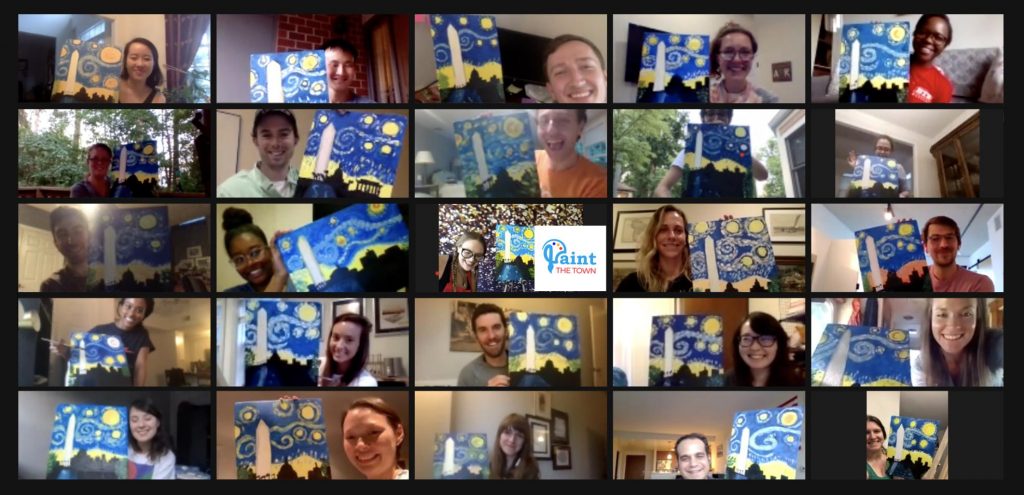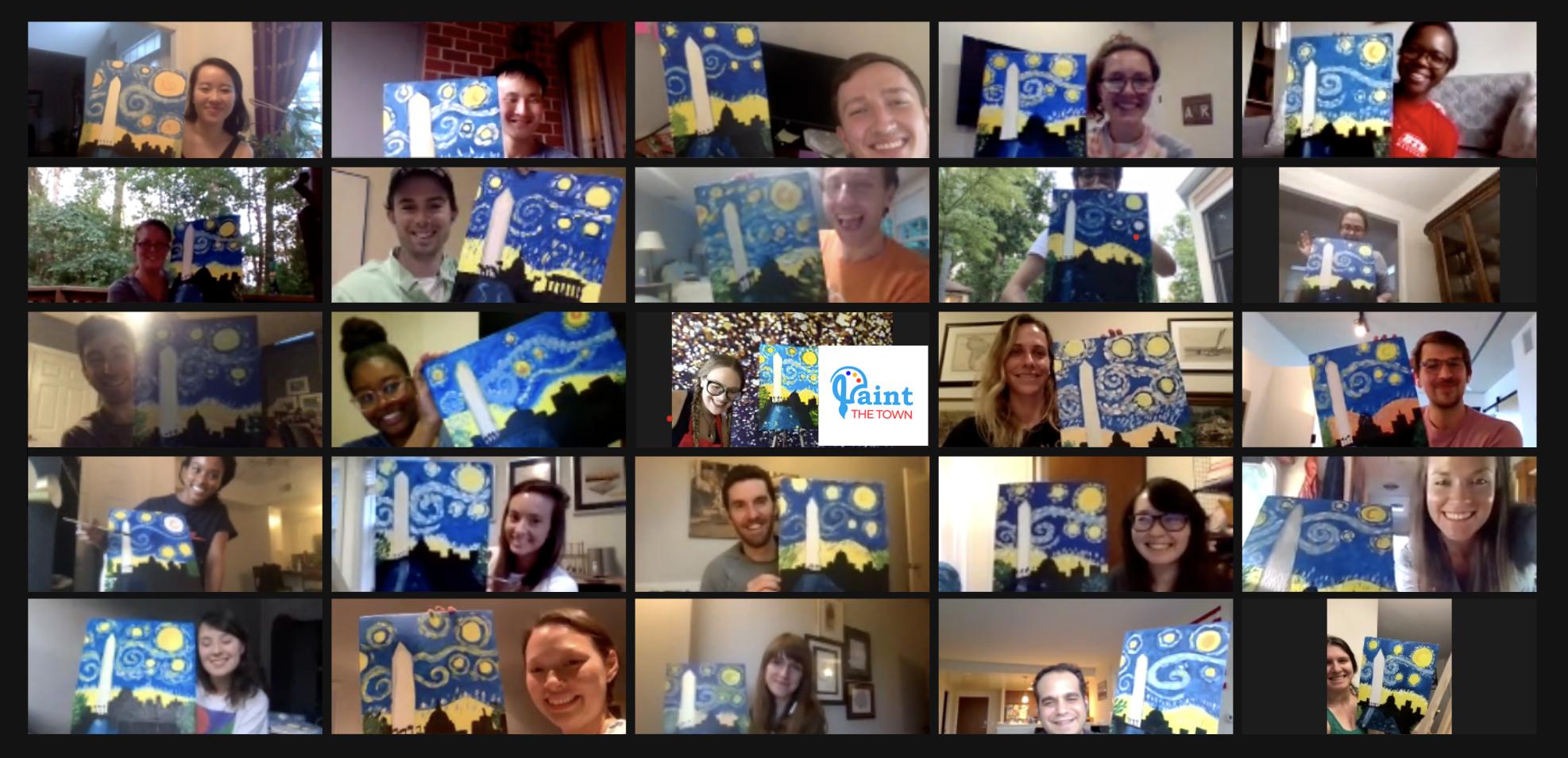 Even guests who say they don't have an artistic bone in their body will leave the session pleasantly surprised by their masterpiece, and proud to show off to others!
And don't worry, Paint the Town still leaves room for you to socialize and interact, and can even facilitate ice breakers and custom painting requests, so you're covered for all your team bonding needs!
Drawful from Jackbox:
Each player receives a weird and unique prompt that they must try to draw on their mobile device (without the aid of an eraser). After each "artist" presents their work, everyone else anonymously submits a title that could fit this bizarre drawing. Your goal is to somehow find the correct prompt while fooling other players into selecting your decoy answer. Bonus points are awarded to those who submitted decoys that are especially clever or dumb… it's usually the dumb ones.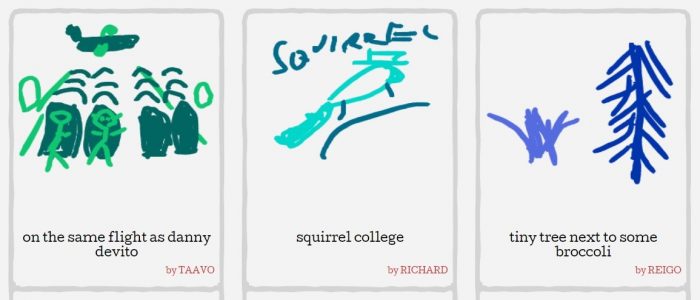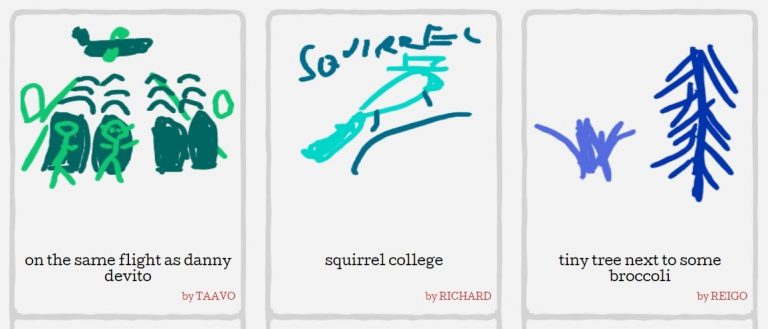 We think Drawful is an easy virtual team building activity you can play anytime with hardly any preparation! Just log in and play!
---
Charity Events 🤝
The Do-Good Games for Charity
This philanthropic virtual team building activity is all about building awareness around local and global challenges, raising funds for charity, and doing some good in the world with your colleagues.
With the Virtual Do-Good Games, teams will compete to complete challenges revolving around themes like Clean Water and Food Insecurity, Health and Wellness, Community Support, and Environmental Awareness. For each challenge completed, teams will earn points that can be redeemed as donation dollars that they will donate towards charity. 
Located in North America? Want to engage in some acts of kindness for the community? We recommend you to: build bikes to donate to children in need or build wheelchairs for charity.
Try These Virtual Team Building Activities Today
There are lots of ways that you can help remote employees get to know one another and build stronger connections.
Whether it's spending time playing games together or learning about each other's personality types, these activities will help your team members get more out of their job and feel more comfortable contributing to and collaborating on your upcoming projects. They'll help you get to know your team members and feel more comfortable leading them, too.
If you need help staying in touch with your virtual team members and creating a unified place where they can catch up with each other, consider a remote worker reporting software like Weekdone Team Compass.
Weekdone makes it easy for you to stay on task and in touch with your team members. It also provides you with a place to set goals and give feedback and encouragement.