Teams in Weekdone use Initiatives to include the executional side of OKRs, and list standalone projects. You can now assign Initiatives to people in your organization to indicate ownership. Furthermore, with this latest release, you're able to add hashtags to Key Results and Initiatives to keep related items grouped together for easier overview.
Assign Initiatives to people
The new assigning Initiatives functionality gives you the option to choose a person in your company to be responsible for the Initiative. Even if the Initiative depends on multiple people's work, assigning it to one person clarifies who'll be responsible for reporting on it and updating its progress status.
You can assign:
OKR Initiatives – Initiatives that are under Objectives or Key Results
Independent Initiatives – Company, Department and Team Initiatives that are not under any OKRs
Once an Initiative has been assigned to a user:
The Initiative shows the assignee's profile image next to it
Assigned Initiatives are also listed on the assignee's person page, under the Initiatives tab, where the user will always be able to keep track of all Initiatives assigned to them

The Initiative will include the name of the Objective or Key Result it belongs under
If the Initiative is not under an OKR, it will include the name of the level (Company, Department, Team) it belongs to
How to assign an Initiative:
Choose the Initiative you want to assign and click on the three dots next to it
In the dropdown menu, choose 'Assign to'
Choose the person to assign to
Click 'Save'
The Initiative is now assigned to the person you chose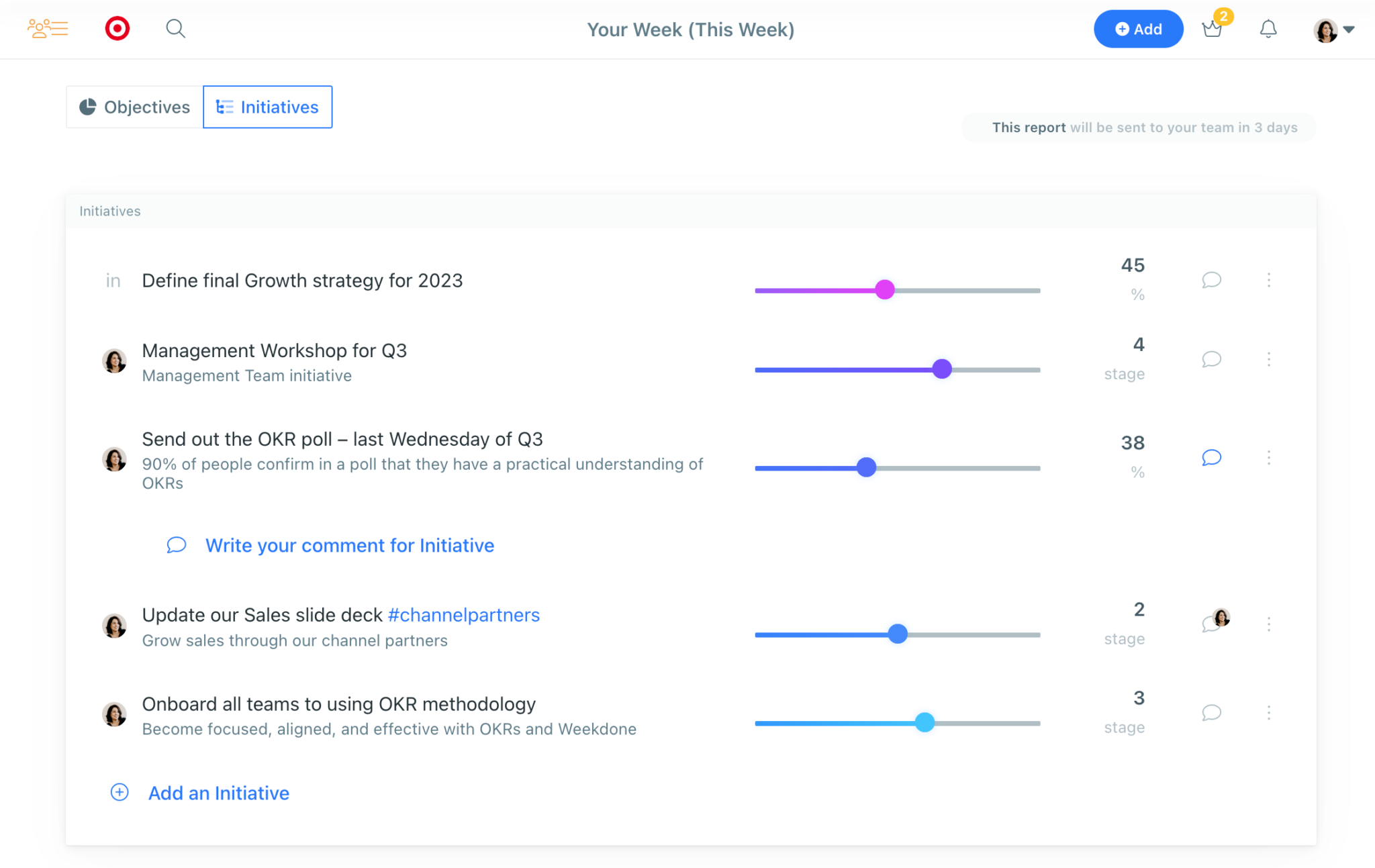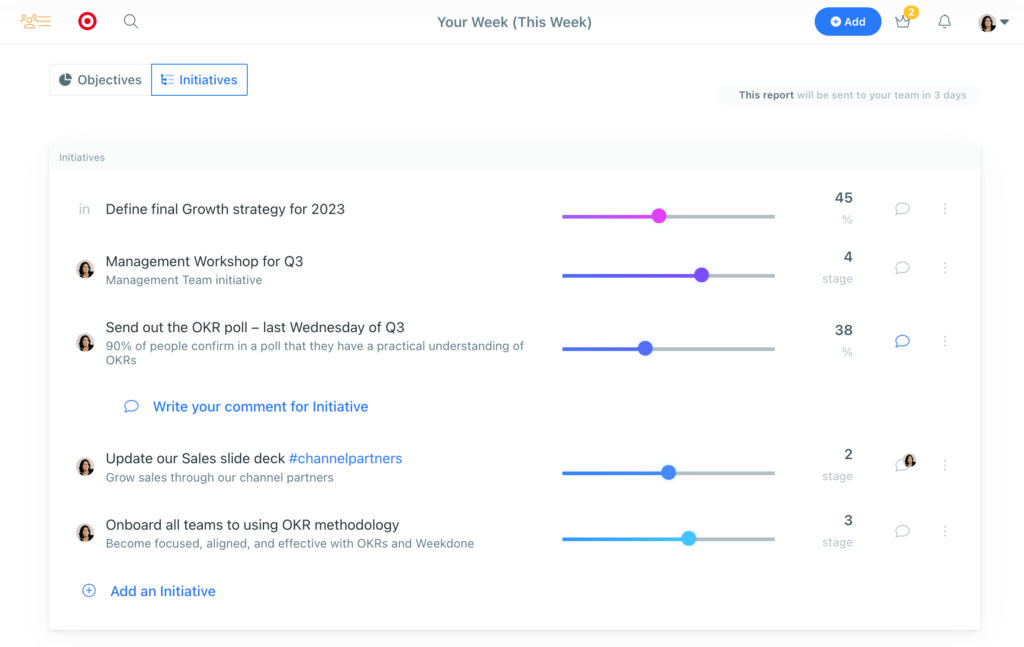 Add Hashtags to Initiatives and Key Results
You can now group your Initiatives and Key Results for easy overview by adding hashtags to them. Use tags to name topics, projects, customers or anything you like. This makes it easy to manage a project with multiple elements in Weekdone.
To add a hashtag, simply type in #, immediately followed by the phrase. For example: #channelpartners. This tag is clickable in Weekdone. Clicking on it takes you to the tag's page, where all Objectives, Key Results, Initiatives, and weekly items with the same hashtag are displayed.
Use the top search bar to search for tags easily across the account.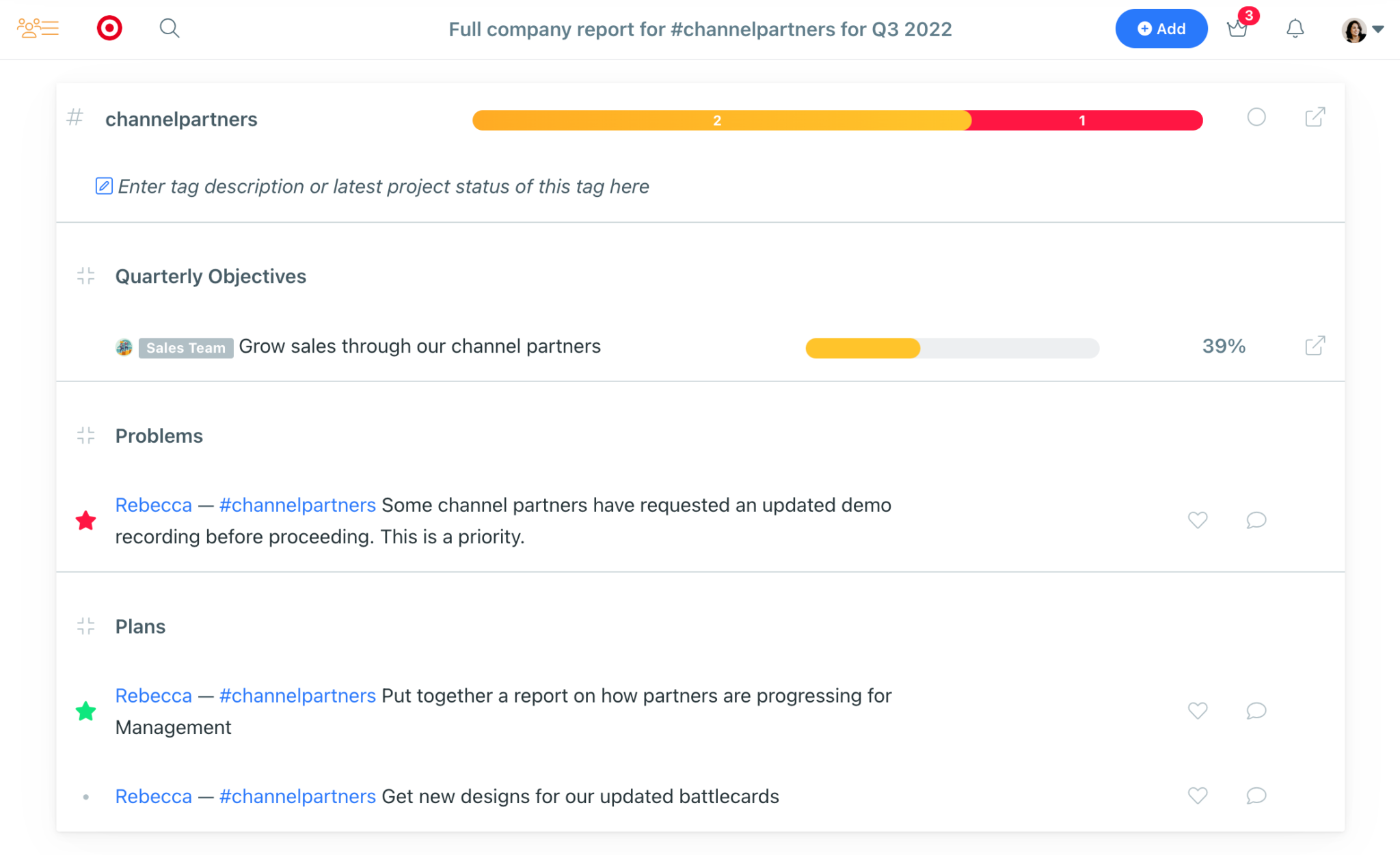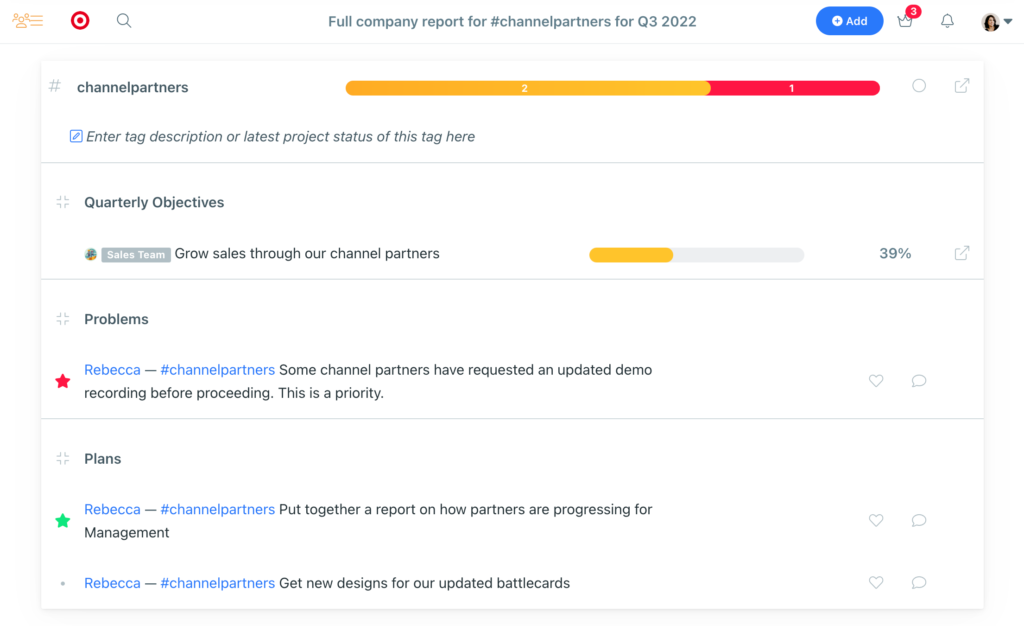 We hope you enjoy these recent updates! Try them out by logging in now.