At Weekdone, we have worked from home to some extent (using our product) since we started out. Remote working increases our flexibility, employee satisfaction and productivity. With many companies now going remote for the first time, we want to share some ressources. We hope you enjoy them as much as we did.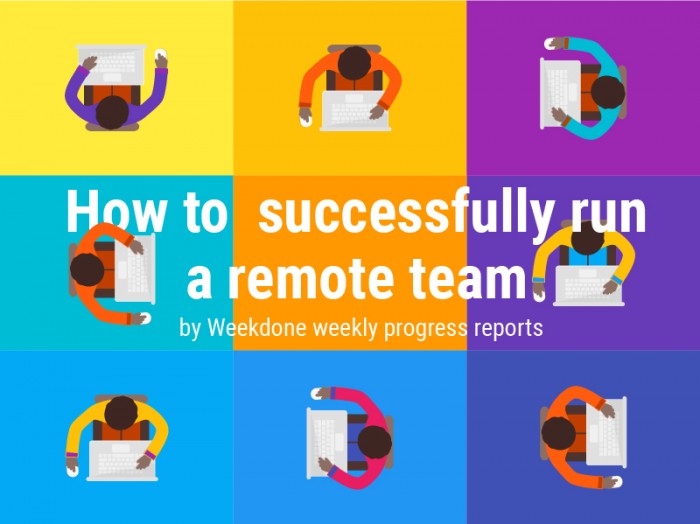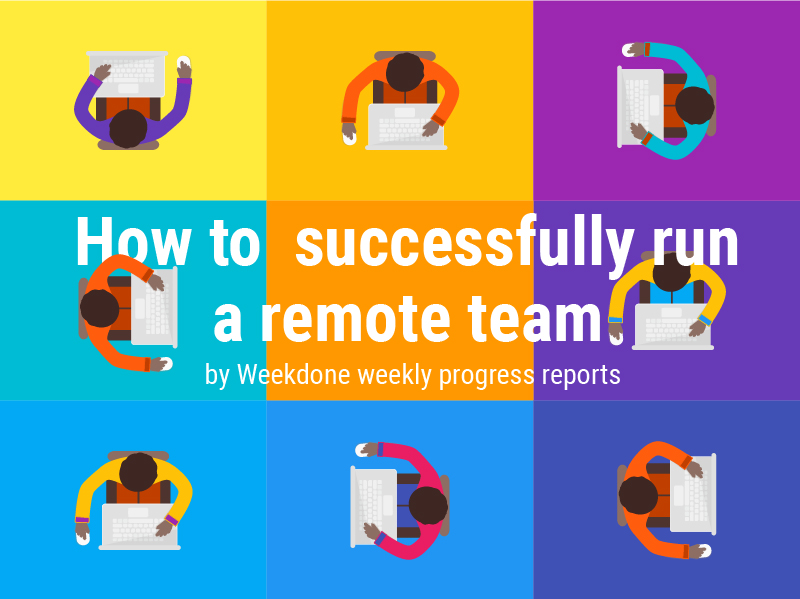 A Leader's Guide to Working From Home
Over the past few weeks, working from home has become a new norm for many people. If you are used to managing your team in the office, this transition might be pretty scary. There is, of course, a big difference between managing an on-site team and a remote workforce.
Every Office Worker Will Demand the Choice to Work From Home
Chris Herd, CEO of Firstbase writes that "Now that workers have experienced the benefits of remote work it's going to be incredibly difficult to put the genie back in the bottle. They know they can operate more efficiently and effectively from home. Collaboration on Zoom has been great and very similar to in-office collaboration. We are beginning to realize that offices are not necessary to do great work.
How to organize remote team collaboration during the COVID-19 pandemic
As countries all over the world are taking extraordinary measures to stop the pandemic, we all are forced to rethink our habits. Caught between anxiety and chaos we struggle to maintain team collaboration and productivity. MindK has been managing remote teams for over 10 years and we know from our experience that working from home is now easier than ever.
Asynchronous Communication: The Real Reason Remote Workers Are More Productive
Study after study after study into remote work has made one thing clear: Remote workers are more productive than their office-bound counterparts. What's not entirely clear is why.
9 Tips for Working from Home Effectively
The majority of my working life I have actually spent working remotely. I have easily spent more hours working from home than any office – either as a freelancer or as a team member. The nature of my current job at Weekdone, as a Customer Success manager, doesn't even fit the normal 9 to 5 schedule.
We hope you like these articles as much as we do and they help you better run your remote team. And if you stumble upon a great article that we should feature here, let us know.