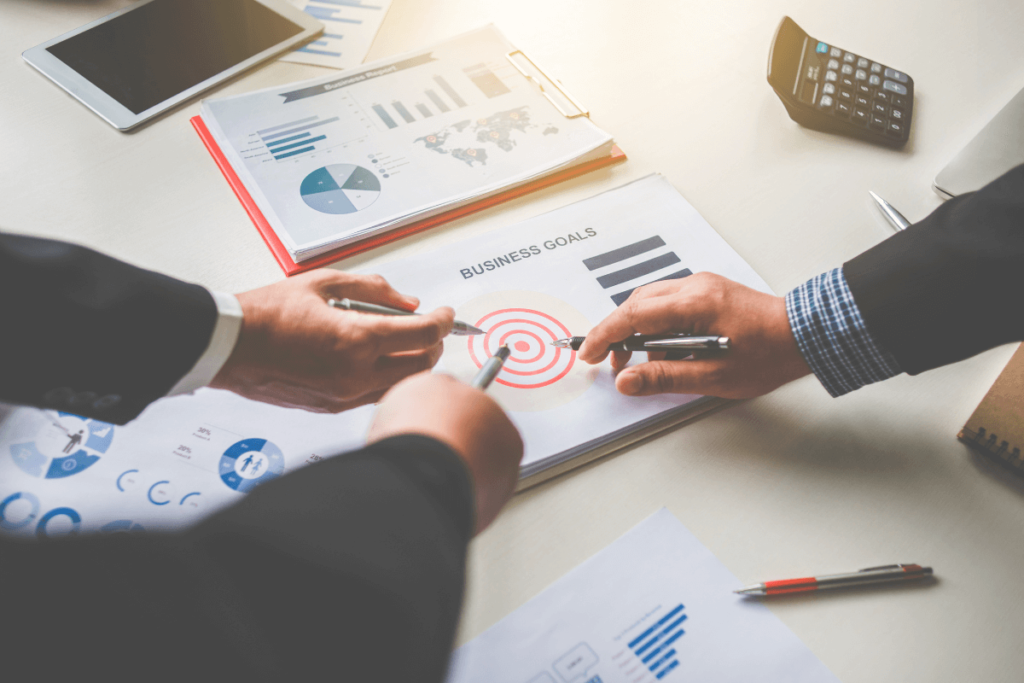 For more than 10 years Weekdone has provided tens of thousands of teams from startups to Fortune 500 with world leading goal-setting software called Weekdone. These are our lessons learned.
Organizations invest time and resources in determining where to target their collective efforts. Whether your business goals and objectives center on strategic planning, expansion, or sustainability, they are a pivotal point in the expansion of any organization. They assist in several ways, from enhancing customer service to boosting revenues. In the end, they contribute to establishing the company's main goal.
You may have come across many long-term and short-term goal-setting methodologies or frameworks in the business sector, such as Objectives and Key Results (OKR), Balanced Scorecard (BSC), SMART goals, and so on. 
OKRs - Objectives and Key Results - as implemented in products like Weekdone are today's de-facto standard for goal-setting in teams and companies
SMART goals can help you handle the bumps on the road. 
Business model and vision statement provide a big picture view of your firm and what you want to achieve,
Short-term and long-term business objectives describe the exact techniques you'll employ to get there.
It's time to advance with a proactive, strategic strategy that prioritizes pressing problems and helps us avoid making snap judgments in the future. Let's go through the ultimate strategies for setting great business goals for 2023 and beyond.
What Are Business Goals?
Business goals are the aims that a company expects to achieve within a specific time frame. You may define business goals for your entire organization as well as specific departments, staff, management, and/or clientele.
Goals often indicate the wider purpose of a firm and seek to set an ultimate goal for staff to strive toward. The time period you set your goal for will determine whether it's considered short-term or long term.
Short term goals are usually those which can be achieved in one or two working quarters (3-6 months) sometimes maybe a year, depending on how committed the organization is.
Further, when thinking of a long term goal - it's typically one set with a date to accomplish within one year or more.
📚 What's the difference between goals and objectives?
4 Goal Frameworks with Examples
A goal framework is a systematic way of defining goals. Although these frameworks vary in terms of precise rules and methods, they are all intended to simplify the goal management process to maximize the probability of achievement. This generally entails breaking down larger and more complicated goals into smaller steps and activities that should be completed within a specific period.
The 4 goal-setting frameworks listed below are among the most widely used and successful frameworks available today.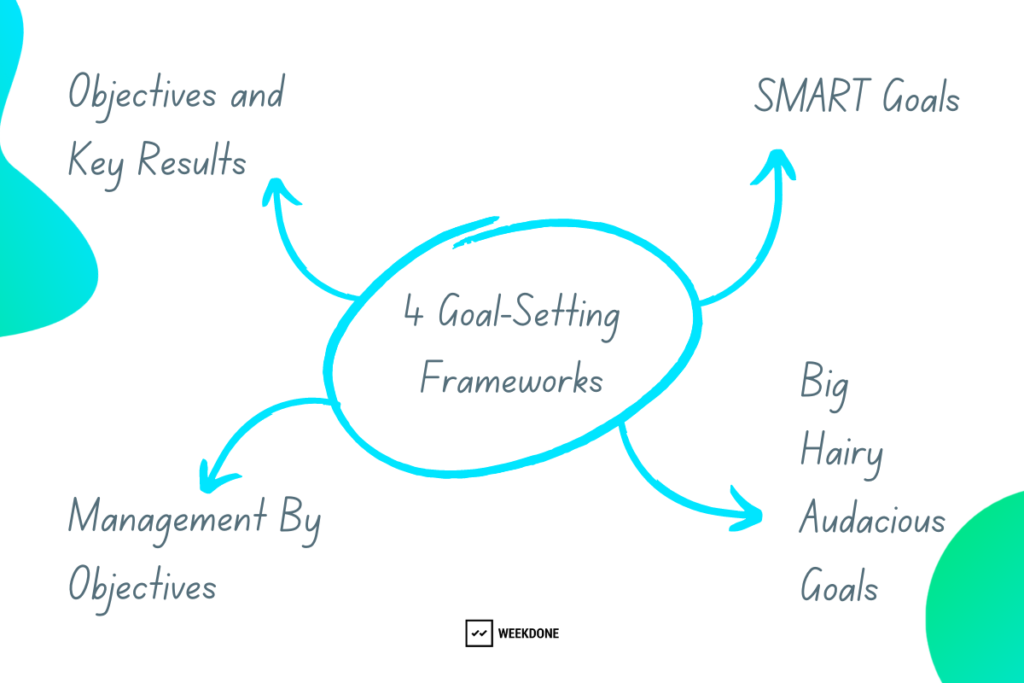 OKR stands for "Objectives and Key Results." This popular goal management framework focuses on development and progress by setting proper quarterly goals - leveraging the ability of your teams to achieve results. Weekdone is a tool to implement OKRs in your team.
Using OKRs is critical for attaining collaborative success and fulfilling the organization's bigger vision. This framework helps businesses to keep alignment and engagement on the quantifiable metrics that actually matter!
OKR methodology entails defining objectives, involving individuals in the goal-setting exercise, and fostering an open and transparent culture. Maintaining this culture requires persistent and regular OKR check-ins to keep you on track and ensure you never lose sight of your priorities. OKRs have been embraced by many big corporations and charitable groups, including Netflix and Code for America.
Learn more about the best practices for tracking OKRs, why it is important, and how to use OKRs effectively throughout the company.
Get 14-day trial of Weekdone. Invite your teams and set better business goals with OKRs. Try it now.
How to Write Good OKRs
Writing OKRs at the Company or Team level lets you clearly view your core challenges and improvement possibilities and separate them from day-to-day activities. Good objectives bring teams together, foster long-term growth habits, and propel you to success. If you start using Weekdone, you can take advantage of the OKR examples in the software.
To create OKRs, you must first understand how to do them correctly. OKRs are composed of one main goal at the top and 3-5 accompanying key results. They may be expressed in the form of a statement.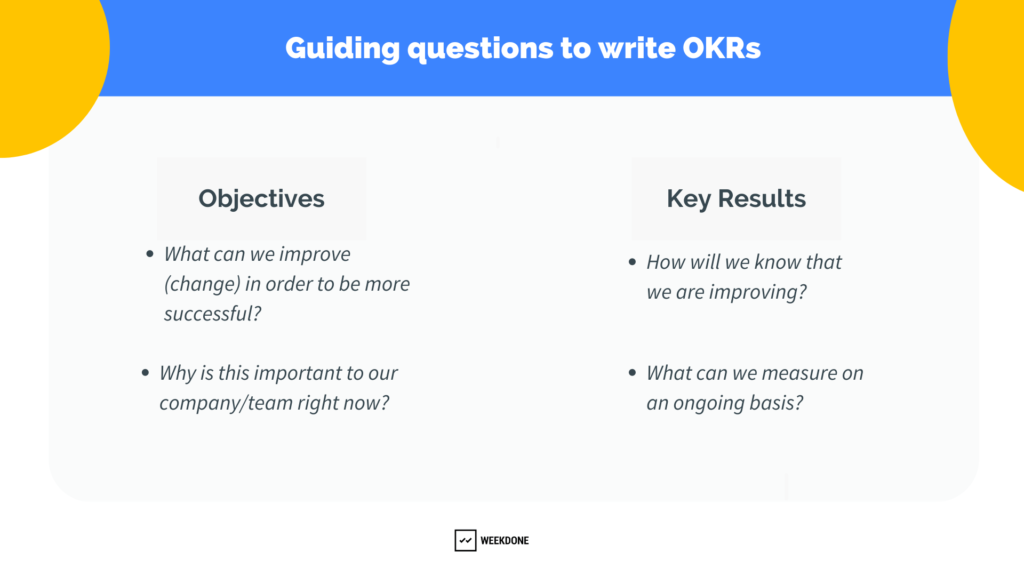 Crafting Company Objectives
To begin, you need to create a corporate objective. The corporate goal should be wide enough to allow all teams to develop the most successful team goals. On the other hand, it should be detailed, so everyone understands the company's direction.
Ultimately, the company objective helps to establish a quarterly focus for the entire organization. Team objectives are then developed based on this high-level focus.
Developing Team Objectives
Once the company's Objective(s) is established, individual teams should work together to discuss their relative objectives. These motivating goals should be consistent with the general direction of the firm. They should create focus, a sense of urgency, and a sense of collective purpose. Furthermore, they are intended to represent challenges to be solved or possibilities for progress to be pursued during the quarter.
Pro Tip: In Weekdone, we recommend linking your team objectives to the company objective - creating the company OKR. This goal alignment tactic ensures that everything is moving as one cohesive organism.
Creating Key Results for Your Objectives
Objectives on all levels are subdivided into quantifiable key results used to track your success and progress toward the "O". As a result, key results they must be time-bound, detailed, attainable, and quantifiable. While the goal is to fix or enhance the problem, crucial findings indicate whether the problem was successfully solved.
Keep in mind: Efficient Key results are lofty but attainable metrics -they are not KPIs or projects. KR's are always tied to both the quarter and the objectives.
OKR Examples
By identifying some OKR examples to model and practice with, it will be much simpler to adopt the framework in your business effectively. Here are some example Objectives and their Key Results for different business departments:
Sales & Marketing Departmental OKR Examples
Example OKR #1:
Objective: Improve our overall sales performance.

Key Result 1: Maintain a sales pipeline of quality leads worth at least $400K each quarter.

Key Result 2: Increase the closure rate from 20% to 23%.

Key Result 3: Increase the number of planned calls per sales rep from three to six per week.

Key Result 4: Increase the average contract size from $12,000 to $124,000.
Example OKR #2:
Objective: Build a netbook of business recurring revenue to stabilize the firm.

Key Result 1: Achieve $300,000 in monthly recurring revenue ($MRR) before the end of Q1.

Key Result 2: Increase the proportion of subscription services sold against one-time contracts to 60%.

Key Result 3: Increase the average paid subscription value to at least $400.

Key Result 4: Increase the percentage of yearly renewals to 70%.
Example OKR #3:
Objective: Bring in as many high-quality leads to assist the sales team.

Key Result 1: Develop three new case studies aimed at new consumer categories.

Key Result 2: Update the normal sales deck and discussion track with new products/offers.

Key Result 3: Try to double the number of online form leads.

Key Result 4: Organize two sales training sessions.
Example OKR #4:
Objective: Improve the quality of our outbound sales strategy.

Key Result 1: Ensure that at least 75% of prospective parties are contacted directly within three working days.

Key Result 2: Consult with productive team members to determine what works in the sales process and develop a sales cheat sheet.

Key Result 3: Publish a best practices sales process document with the lowest permitted service levels
Example OKR #5:
Objective: Generate sales leads of greater quality.

Key Result 1: Create a set of lead metrics and prepare queries for CRM collection.

Key Result 2: Ensure that at least 75% of leads performed mandatory questions/answers.

Key Result 3: Streamline the gathering of data from our database to CRM.

Key Result 4: Redesign the user interaction form by adding three additional mandatory structured questionnaires.
Example OKR #6:
Objective: Extend our reach and brand recognition beyond our present geographic boundaries.

Key Result 1: Improve signups from transformational change leadership articles by 3%

Key Result 2: Boost publication subscriptions by 300

Key Result 3: Enhance web traffic from additional target areas by 12%.
Example OKR #7
Objective: Improve our SEO.

Key Result 1: Get 20 fresh backlinks from relevant sites each quarter if your domain score exceeds 50.

Key Result 2: Optimize our on-page optimization and improve ten pages every quarter.

Key Result 3: Increase the speed of our website to improve our speed score.

Key Result 4: Write one new blog article weekly optimized for our list of targeted search terms.
Example OKR #8
Objective: Foster a sense of community among our clients.

Key Result 1: Develop a best-practices-based customer community approach.

Key Result 2: During the first half of the year, produce 20 articles showing client satisfaction.

Key Result 3: We get 25% of our clients to engage in the community using discount opportunities.

Key Result 4: Earn five favorable PR mentions for our consumers this quarter.
Example OKR #9
Objective: Increase brand exposure and reputation.

Key Result 1: Roll out a new weekly magazine with valuable material and thought leadership.

Key Result 2: Deliver five new value-added posts with over 250 words of content every month.

Key Result 3: This quarter, obtain two favorable media exposure PR spots in our community.

Key Result 4: Amass 10 reviews with five stars on Google and Yelp this quarter.
Example OKR #10
Objective: Deliberately and consistently enhance the competencies of our staff.

Key Result 1: Every member of the team has a personal growth plan.

Key Result 2: All workers have received 360-degree feedback.

Key Result 3: Every manager has a one-on-one at least every other week.

Key Result 4: Create a strategy for effective intervention opportunities to address capacity shortfalls.
SMART Goals for Business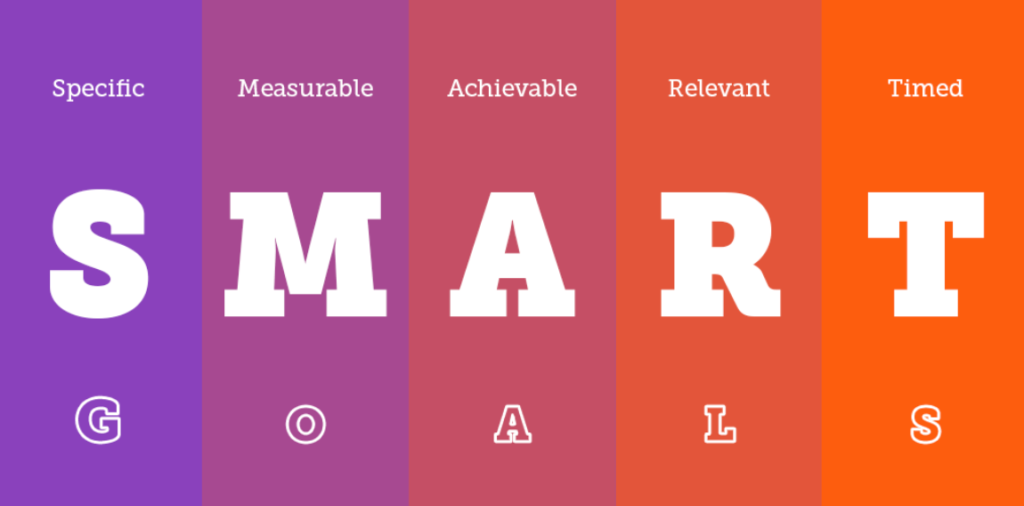 SMART business goals give you the blueprint to make your overarching business aspirations a reality.
James Cunningham, Arthur Miller, and George Doran initially presented this method for defining goals in 1981. Setting SMART goals allows you to articulate your thoughts, organize your efforts, use your time and resources better, and enhance the odds of reaching your goal. Questions to ask when setting SMART goals:
What exactly do you want to accomplish?
What are your numeric priorities or restrictions regarding effort, expense, and time?
How realistic is it? See committed or aspirational goals
Does the goal apply to you and your company?
What are your timeframes, deadlines, and quantifiable constraints?
SMART goals do not have a certain cadence or use case; they are suggestions and a descriptive set of criteria to use while considering what you want to accomplish. You may establish them for certain periods, departments, individuals, or tasks.
How to Write SMART Goals
Consider using the SMART steps to help you reach your goals:
Specify your goal.
Create a measurable goal.
Set attainable goals.
Ensure that it is relevant.
Develop a time-bound plan.
SMART goals can be implemented in any section of a business. If you're unsure whether it's worthwhile to plan it out for your organization, consider using free online goal-setting tools.
SMART Business Goals Examples
1. I want to boost my revenue
Specific: I plan to boost revenue while decreasing spending. Shifting to a more affordable location, which would reduce my rent by 7%, will lower my operational expenditures.
Measurable: I plan to increase sales over the following five months by signing up three additional potential clients.
Attainable: I plan to strengthen my current client connections and develop the company through recommendations, networking, and social media. This will assist me in generating more leads, resulting in a rise in income for the company.
Relevant: Moving to a less expensive location will lower my company's operational costs, allowing for profit growth.
Time-bound: By the end of the next three months, I will have doubled my profit.
2. Set Up a Virtual Sales Communication Link
Specific: Our remote sales crew should have connectivity across the board and be fully functional.
Measurable: The mission is fully functional when running the routing protocol, and our remote employees can start working.
Achievable: This goal may be lofty, but we may bring it to the top of the list of priorities and briefly divert assets from longer-term initiatives to finish it.
Relevant: Even if there is no epidemic, remote work is an excellent option. Remote networking assists people in being productive and organizations in achieving goals in a post-COVID environment.
Time-bound: This objective has a time constraint of seven days.
3. I Want To Improve My Business Operations Efficiency
Specific: I'll strengthen the effectiveness of my daily operations by putting pressure on my sales team to raise their closing ratio from 30% to at least 40%.
Measurable: Salespeople are expected to enhance their closing ratio from 30% to 40%, and delivery time is expected to be reduced from 72 hours to 12 hours.
Attainable: I'll run a poll to determine what the notion means to both clients and the sales staff. I'll put it in place as soon as the concept is approved.
Relevant: expanding the number of motorcycles and pickup trucks that will provide delivery services for us will aid the strategy's success.
Time-bound: This should take place within a year.
4. I Want To Expand My Business Operations
Specific:During the next three years, open three additional branches around the country
Measurable: The goal is to boost the company's operations and revenue. This, in turn, will encourage the establishment of three additional branches.
Attainable: More manufacturing will increase my present selling space by 25%. This will allow me to save for the projected expansion to four branches around the country.
Relevant: Growing production, operations, and income will result in a larger customer base; therefore, opening new branches will not waste time.
Time-bound: The establishment of the branches should take place during the next three years.
5. My goal is to increase employee retention
Specific: In 90 days, I will reduce staff turnover by 25% by training new workers to let them understand what is expected of them and a strategy to assist them in becoming acquainted with the operational processes.
Measurable: the increase in staff turnover is expected to be roughly 25% and should occur within 90 days.
Attainable: training courses and one-on-one sessions will guarantee that personnel are ready for what is required of them when they start working in production.
Relevant: exceptional personnel will be considered for a reward scheme. There will be motivational training for individuals who are having difficulty.
Time-bound:Within 90 days, staff turnover will have improved.
OKR Goals vs. SMART Goals
OKRs and SMART goals may appear to be very comparable on the surface. However, they have entirely different use cases. OKR is regarded as a more advanced method for creating corporate-wide goals.
OKRs are intended to propel firms to growth and long-term progress. They operate best with a quarterly goal-setting cycle and regular weekly check-ins to keep track of progress and stay on target. SMART goals are one-time objectives created for smaller initiatives without a direct or established link to higher-level objectives.
Management by Objectives (MBO)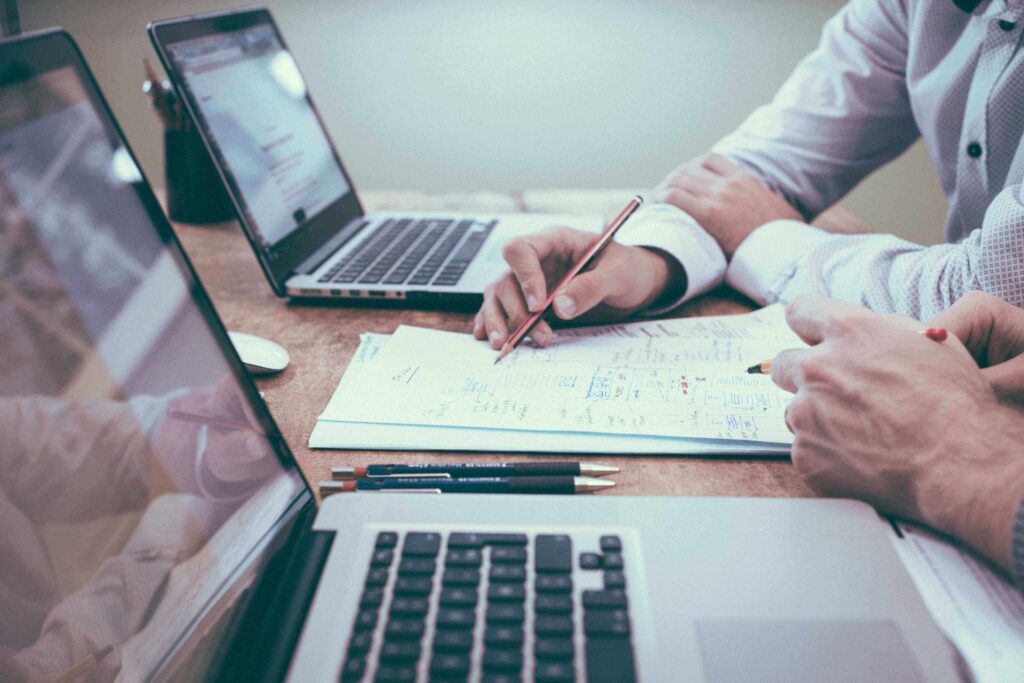 Management by Objectives, abbreviated "MBO," is a management concept created by Peter Drucker in the late 1960s as he began to propose better methods for managing skilled workers over agricultural and industrial employees who came before them.
Staff objectives are set using the main business goals, with this framework. MBO enables everyone in the firm to evaluate what they have done concerning the company's key objectives and priorities while completing duties. This demonstrates how action and outcome are linked and how they may significantly boost productivity.
MBO Examples
MBO can be used and possibly benefit a variety of sectors. Here are some real-world applications for MBO:
Human Resources: MBO may improve employee happiness, hold workplace events, and increase staff participation.
Company Performance: Using MBO to boost gross margins, minimize carbon footprints, enhance sales, and so on.
Marketing: MBO may help you reach goals like boosting email subscriptions, expanding social media followers, and tripling online traffic.
Customer Service: Minimizing incident rates, boosting associate accessibility to assist in customer disagreements, and speeding up a dispute resolution.
Sales: Reduce the sales cycle from six to three months, boost average revenues to $10,000, and acquire 15 new clients over a certain period.
In reality, a clear objective setting in areas where the organization may now fall short may assist all facets of a company, from human resources to marketing to sales to information technology and everything in between.
OKR vs. MBO
The most notable difference between these two frameworks is that OKR is about outcomes, rather than outputs. OKR has been known to foster more important cross-departmental and team discussions to get to the greater problem or big picture ideas. Management by Objectives has been linked to performance management and is driven by outputs - both of which are very different from the Objectives and Key Results goal management framework.
Read more on the difference between OKR and MBO.
Big Hairy Audacious Goals (BHAG)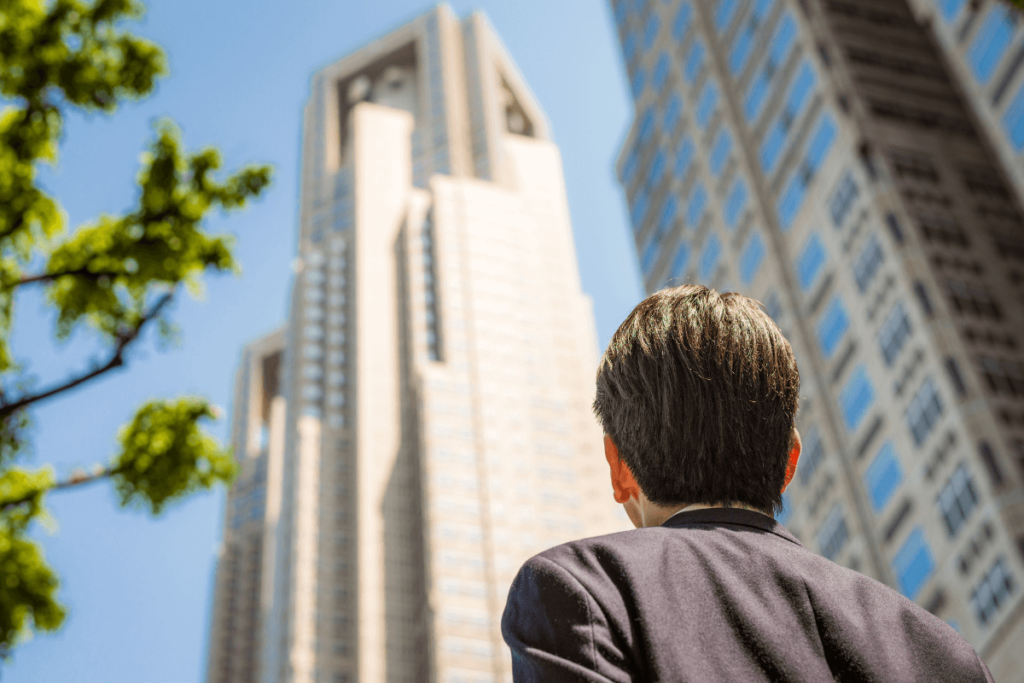 BHAG stands for 'big, hairy, audacious goals' and refers to lofty ambitions that may appear impossible in the short term but give a crucial feeling of aspiration and emotional energy to propel the business to the top.
The concept, coined by Jim Collins and Jerry Porras in their book Built to Last: Successful Habits of Visionary Companies, often defines long-term strategies tied to your company's fundamental beliefs and ideals. BHAGs are long-term in nature, with a time frame of 10 to 25 years optimal. They should be based on the goal and guiding principles of your company.
Tips for Developing Your BHAG
Here are some helpful hints for developing a BHAG for your company:
Employees are inspired to strive for the final objective since it is so large and inspirational;
The BHAG may be broken down into sub-goals, which is a huge motivator;
Your objective is specific;
Don't forget to set a time limit.
BHAG Examples
Make your eatery the go-to choice for royalty and international leaders when they need catering.
Establish a nonprofit organization to find a treatment for a serious illness like Parkinson's or arthritis.
Make your business more than just a producer of mobility aids by creating the first all-terrain wheelchair that improves the lives of millions of people.
Surpass Starbucks and McDonald's in brand recognition. It can also work in other industries by modifying it to become as recognizable a name as McDonald's in your chosen field.
Make your art gallery the most well-known in the world. One in which all the greatest artists compete to have their work showcased.
Become a billion-dollar corporation in two decades. Some of the world's top corporations began on kitchen tables with a BHAG.
More Business Goals Examples
Without rhyme or reason, implementing a new framework or not - you can always begin with some statement areas for improvement. We've created a list of example goals you can work with immediately in your organization. These are great to get started in your free Weekdone trial.
1. Increase Market Share
This goal is customer driven. The idea is to sell more of your product to your target consumers, thus, increasing overall market share for your product for investors. For example, if you operate a B2B company, your goal should be to reach out to more company heads or HR departments. If you operate a small business that focuses on building computers, you'll want more of the local population to come to you for your services.
2. Increase Community Outreach
Becoming part of the community is a fantastic way to connect from the B2C side. Whether you are a large company contributing to community efforts through sponsorship or a small company that volunteers to help for Little League Baseball, community outreach is an excellent goal for new and established organizations alike. Increasing community outreach is especially important if your company or organization doesn't have a good reputation with a particular group (I.E.: environmentalists).
Likewise, community outreach is essential if you are providing human necessities. For example, if you run a small scale grocery store, community outreach is what's gonna keep you above water when competing with larger corporations.
3. Maintain Profits
Financial goals are one of the most useful top-level objectives you can have. By nature, they are both aspirational and measurable, which equally makes financial-driven objectives essential for getting the goal setting process started for young businesses.
Maintaining profits (as opposed to increasing revenue) calls for a balance between profitability and investments. Investments are necessary to test out changes in the market and expand the business, so by establishing a balanced goal, you can reason how much money can go into growth and new projects/tools/campaigns while still reaching a paired profit goal.
4. Reduce Energy or Decrease Unnecessary Use of Resources
This is a double-sided issue. If you are providing a service or product that requires being PHYSICALLY, cutting back on using that energy to save money means you can put that money to things that are more useful and productive (such as expanding or improving the product). This can be as minimal as cutting down on electricity.
If your product isn't physical, this goal equally applies to cutting out company tools by trying to find software or systems that maximize your company's alignment and productivity. Aiming for 1-2 communication tools, for example, cuts out company miscommunication by having conversations spread out over several apps, messaging programs, and document sharing platforms.
5. Grow Shareholder Value
Increasing shareholder value is an extension of increasing profit for consumers. Increasing the overall value of your organization can refer to reputation, profit, or any other classification of "value." The most important aspect of this goal is to specify what that value is and structure your Key Results, projects, KPIs, etc. around this.
6. Increase Percentage of Sales Made with New Product Features
When developing new products or features, promoting them so sales can close more deals/sell more of the new product should be one of your main priorities for increasing profit. This justifies the expenses from investing in the new product or feature in the first place and aims to ensure that the investment was worth it and will turn a profit.
7. Invest in Quality Management
Total Quality Management (TQM) is all about continuing to reduce manufacturing error and streamlining a supply chain with physical products. It equally applies to both when dealing with improving customer experience and training staff. Improving quality across a wide variety of areas is a great company level goal that's easy to align since each team or department can be held accountable for their own work.
8. Focus on Leadership Skills for Team Members
Training employees is one thing, making them comfortable so they can speak for themselves and encouraging creative, out-of-the box behavior is another. If your company wants more input from lower levels, then this is important.
9. Maintain or Decrease Debt
Easily measurable, this category falls under finances as well. Maintaining a certain amount of financial debt is important… especially for businesses that are just getting started and may not have the profits to cover debt costs.
10. Balance Budget for X Period
Balancing a budget is a great top level goal for non-profits. Likewise, this goal is a great for teams who may get a set amount to invest in campaigns or projects quarterly or annually.
11. Calculate and Create the Best Value of Product for Cost
This is on marketing and sales, so is a better team goal example than a company goal. The idea is to focus on selling customers that they are getting the best deal. Whether you're selling something top of the line for high cost or a cheap, low-cost alternative that doesn't have the polish of a different brand, you need to highlight to your customers why your product balances value and cost.
12. Make Product More Reliable/Create a Reliable Product
Making your product more reliable is a great way to gain customers while maintaining pre existing ones. This short term goal can be worked on quarter after quarter - split up the tasks by first reviewing existing value points, competitors and current positioning - then continue forward as you learn and explore more to prepare for development.
13. Cross-Sell to Long Term Customers
So, you have people buying a product of yours. A good goal for sales is to sell them on more products. This builds brand loyalty.
14. Best Customer Service
Dealing with the external face of your company, offering the best customer service means that consumers are happier with the overall experience of buying or using your product.
15. Team Building/Diversity Training Goals
A classic in HR teams, team building and diversity training focuses on employee satisfaction to prevent turnover and allow environments where everyone is comfortable enough to share their ideas.
Manage Business Goals in Weekdone
It's now time to sign up for your free Weekdone trial and get going.
The first step is to set up a goal for your firm or team. Each goal you establish has an impact on the next. As a result, ensure that your business goals and objectives are adaptable. Whether you are a small firm or an expert in your profession, consistently analyzing your work, raising your work standards, and expanding your goal list is the way to progress.
Efficient goal alignment promotes a greater sense of participation and direction among employees in a firm. The OKR process is at the forefront of assisting companies in aligning their aims through important results and activities.
Weekdone is your leading OKR software for status reporting, aligning team OKRs with business goals, and visualizing weekly and quarterly achievements. The fundamental concepts of appropriate alignment, structure, and connectivity are important to us. From the ground up, we can make your organization feel more connected by achieving business goals together. Sign up now.
14 day free trial - invite your team and start setting better business goals!