Short-term business objectives need to be a road map that shows where you want to go. Setting short-term objectives for a company is even harder. As they must be very clear, practical, and easily understandable for employees. That is why we've compiled some examples of short-term business objectives here.
What's more, when setting business objectives you must always keep the long game in mind. Otherwise you might stray. And while your day to day work might seem impactful it will not be in a long run.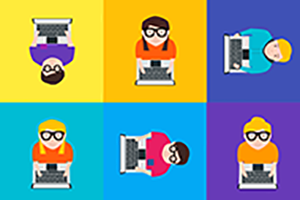 How to set business objectives with OKRs
For setting business goals, you can use the popular Objectives and Key Results (OKR) method. This is an increasingly flexible methodology for increasing your own and your team's productivity and focus. In simple terms, OKR is an easy process of setting company, team, and personal goals then connecting each goal with 3-4 measurable results.
Objectives should be qualitative and describe the desired outcome. For example: Understand customer needs. There is no need to have numeric metrics for Objectives. And Key Results measure how far from reaching your Objective you are. It adds metrics to Objectives.
Objectives with examples


Here are some of the example business objectives you can find from okrexamples.co
Objective: Research and improve customer satisfaction.
Achieve Net Promoter Score (NPS) of over 8.0.
Get 1000 survey responses to annual satisfaction survey.
Conduct 50 phone interviews with top customers.
Conduct 15 phone interviews with recently churned customers.
Present an action plan of 10 improvements for next quarter.
Objective: Improve internal employee engagement.
Conduct 3 monthly "Fun Friday" all-hands meetings with motivational speakers.
Interview 48 employees on their needs for improving our work culture.
Implement using OKRs and Weekdone software in all of our 23 teams.
Reach weekly employee satisfaction score of at least 4.7 points.
Objective: Successfully launch version 3 of our main product.
Get over 10000 new signups.
Get published product reviews in over 15 publications.
Achieve sign-up to trial ratio of over 25%.
Achieve trial to paid ratio of over 50%.
Start setting short-term objectives now.
To make sure your team has clear goals and a strong synergy, try Weekdone. Because implementing Weekdone is instant. Just sign up for our free trial, invite your employees and get started