When you set up your company's Objectives and Key Results (OKRs), you may want to follow your long term vision and set up ambitious yearly goals. And that's not wrong. But while annual OKRs are something you may have, you must also set up quarterly company Objectives that help you and your team stay focused every week.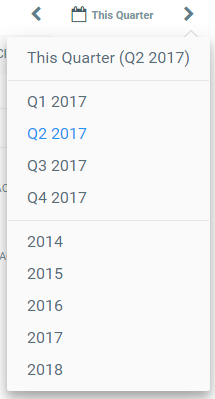 You can then tie your team Objectives to your company goals to make sure every team, and every person, is working towards the same goal.
What are the annual OKRs?
Annual Objectives or goals represent the progress you want to do in your company in the long run. However, these annual Objectives are not the annual KPIs or metrics. As OKRs represent improvement and not performance. Instead. they are the inspirational long-term vision for your company.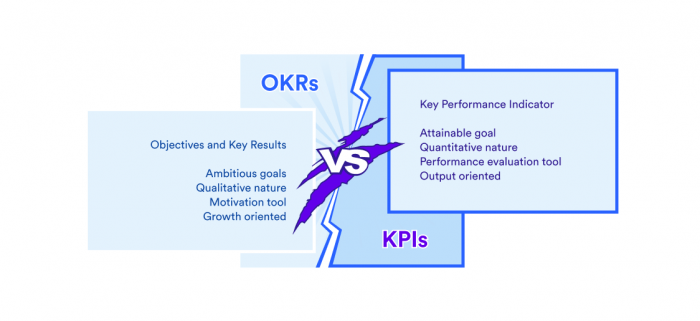 In fact, you can set annual goals as strategic goals that do not use the OKR methodology at all. As you don't set Key Results for annual Objectives anyway.
Instead, you'll also set quarterly Objectives to your company and set 3 to 5 Key Results to each quarterly Objective. These quarterly OKRs will be linked to your annual goals and show what you need to do each quarter to accomplish your annual plan. Quarterly goals are a breakdown of what your company needs to do in order to succeed. And it shows how the work you do now impacts the long term vision shown by your annual OKRs.
Then, your team leaders can set quarterly Objectives that set the focus for their team and are linked to these quarterly company Objectives.
Plan Your Year
When you start planning your year, you should first decide on your annual goals. Answer the question: "where do I want to be in 12 months." These annual goals should only exist in the company level of OKRs.
In Weekdone, we have a few inspirational annual goals that our leadership explained to us late last year. And having those annual goals makes the process of goal setting for the company each quarter much easier.
Then our leadership team set the quarterly OKRs for the company to give guidance to teams for setting their quarterly goals for the first quarter of the year.
Don't forget, for teams, you only need quarterly OKRs. Setting goals 12 months in advance, makes them too abstract for employees. These goals always seem so far away that you get the reaction: "I still have time to deal with this later". Instead, with quarterly OKRs, people will focus on goals harder as deadlines are only 3 months away.
Set Quarterly OKRs to Match Annual Objectives
When you have decided on and set your annual goals, you can start thinking about quarterly goals. What will your company accomplish in the next 3 months to move you towards your annual goals? All your quarterly company Objectives need to be linked to your annual Objectives.
On a team level, in Weekdone we usually set 3 quarterly Objectives using the OKR best practices. And coming up with them takes a lot less time now we have the annual Objective, our North-Star, to look upon.
A System for Your Company and Teams
So, your company has quarterly goals tied to annual Objectives. And your team OKRs are tied to your company Objectives. That means you have a plan that shows how everything your people are working on each quarter moves your team forward, together, towards your long term vision. And now that you know the theory, you can start trying it out in Weekdone yourself. Sign up now for your free trial.