When we think about leaders, we tend to visualize big offices, secretaries and fancy cars. Although all that might be true, in reality, the most successful leaders are those who listen, observe and improve; not showboat or micromanage. In a professional environment, the way this gets done is through meetings. And for different occasions, there are different meetings so everything is organized and clear. In order to maintain this structure and organization in business meetings, leaders should consider using status reports to keep an eye on how day to day tasks are progressing and driving company goals forward.
We have compiled a list of 5 business meeting types every leader should know in order to be successful.
Top 4 Business Meeting Types For Status Reporting
1. 1:1 Meetings
1:1 meetings are tremendously useful to find out how your team members are doing individually. These meetings exist for those private discussions you and individual team members may not wish to share with the whole group. If you're using the PPP (plans, progress, and problems) status reporting in your team, employees can report problems or challenges they've come across during the week. This is useful information for you as you go into a 1:1 with that employee. Check in and see where you can help to remove that blocker.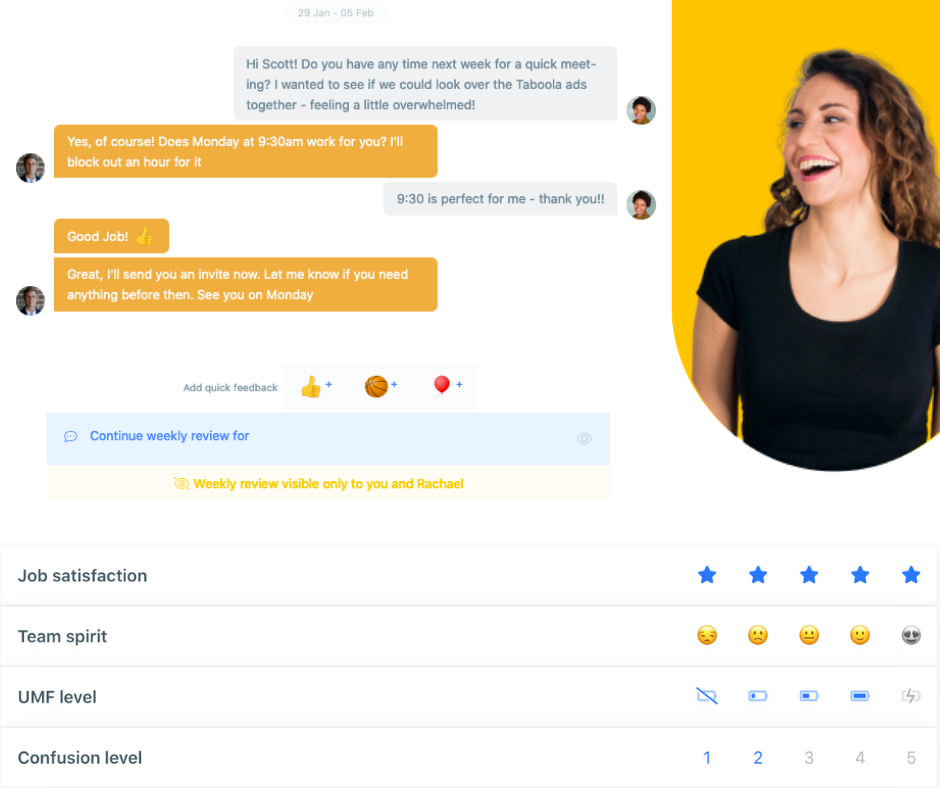 It is useful to have reoccurring 1:1 meetings, by-weekly for example. That way you can be sure you're regularly checking in with your teammates and getting and giving honest feedback. A good way to plan and conduct those 1:1 meetings is through Weekdone. Weekdone provides you with a customizable feedback template that your employees should fill out at the end of each week, along with an opportunity to have a private chat directly in the software. You can use this to schedule a 1:1, or discuss your topics directly in the chat.
2. Weekly Team Meetings
Generally, leaders choose to schedule team meetings on a weekly basis. This helps leaders maintain an eye on projects, goals, and Initiatives on a regular basis; while checking in on employees and seeing how their Plans coordinate with these Initiatives. A week is enough time for individuals to make substantial progress without goals becoming incomprehensible.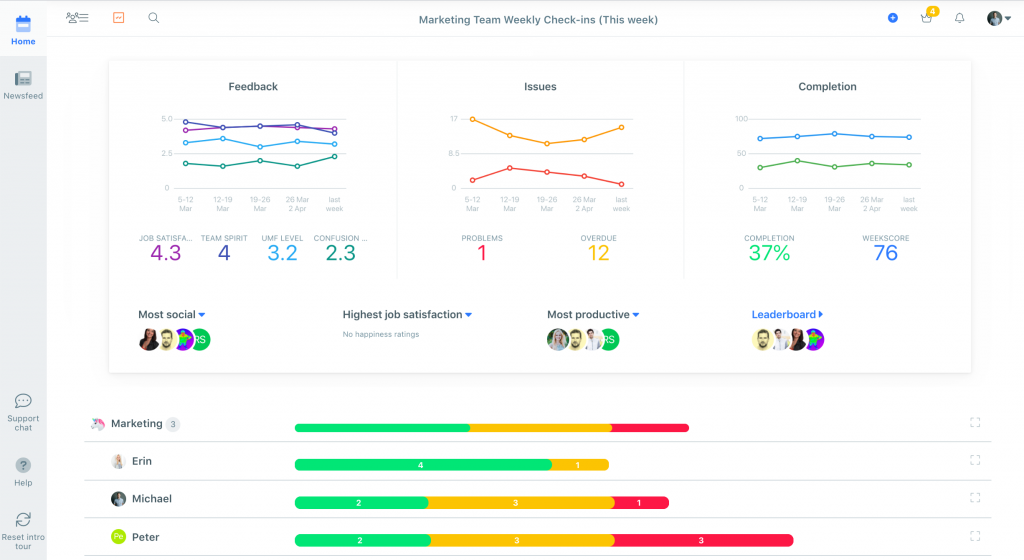 As mentioned, the PPP status reporting system with Weekdone helps you improve efficiency with these weekly team meetings. You'll always have an overview of your team's Weekly Plans, Progress, and Problems. If you like things in email form, you'll get an automated progress report sent to you at the end of the week to visualize the weeks happenings from there!
3. Ad-Hoc Meetings
Ad-Hoc literally means "to this" in Latin. These business meetings are spontaneous and usually cover a very particular problem or subject. Successful ad-hoc meetings have a prearranged agenda so every person in the meeting knows exactly what is going on.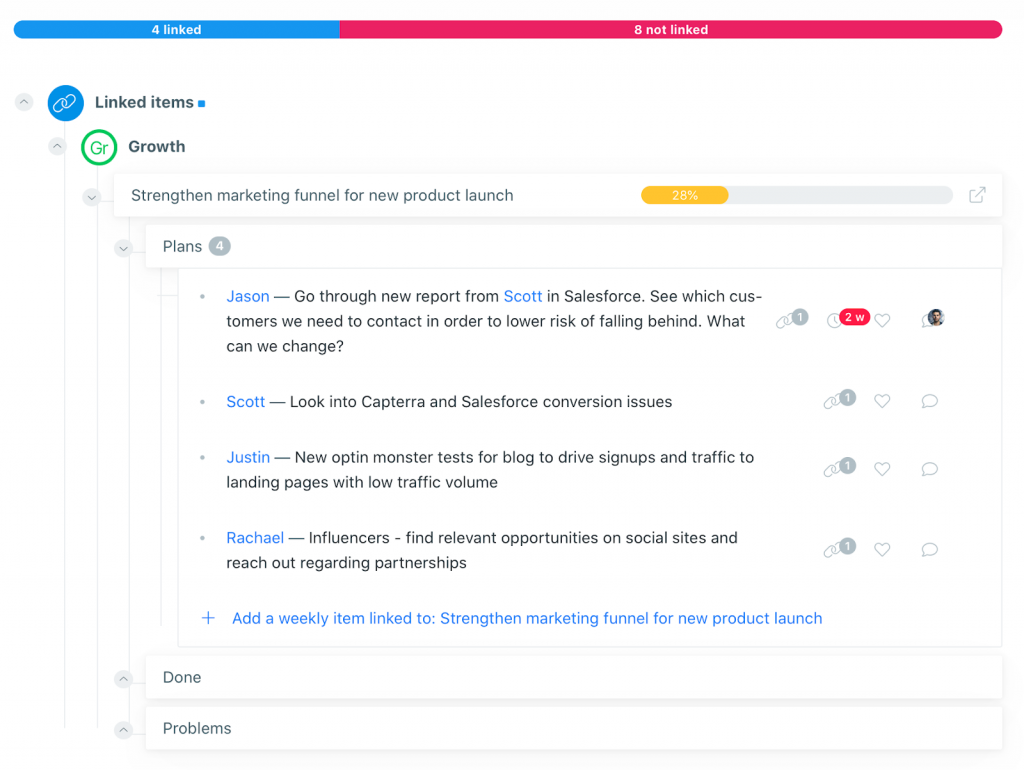 Learn how to create a meaningful meeting agenda for an ad-hoc meeting.
4. Email
I know this sounds funny, but hear me out. Think about how many meetings you have had in the past could have just been an email instead of a long boring get-together? I'm sure a couple.
That is the reason I included it here. When something feels too insignificant to require a meeting, it probably is. Don't waste your or anyone else's time, just write an email. Here are some ideas of business meeting alternatives.
Conclusion
As you can see, if you want to be a successful leader, you have to be there for your team at all times. This is so much easier to do with Weekdone – it automates most of the things and you really don't have to do much else than observing. Hopefully you learned something and can now create even better business meetings!
Give Weekdone a try. It's free for teams of 3 or less. Larger teams can try a 14-day free trial and does not require a credit card to register.