With the market shifting rapidly, the goals of customer-centered teams must also adapt to changes in buyer behavior. There is a shift in the focus from reducing churn to increasing ARR – and defining Objectives and Key Results (OKRs) of Customer Success teams can be a challenge. Most best-in-class companies use Customer Success OKRs to measure and elevate the value that customer success teams deliver.
👉 Here's a snapshot of OKR examples for Customer Success teams set in Weekdone OKR software platform: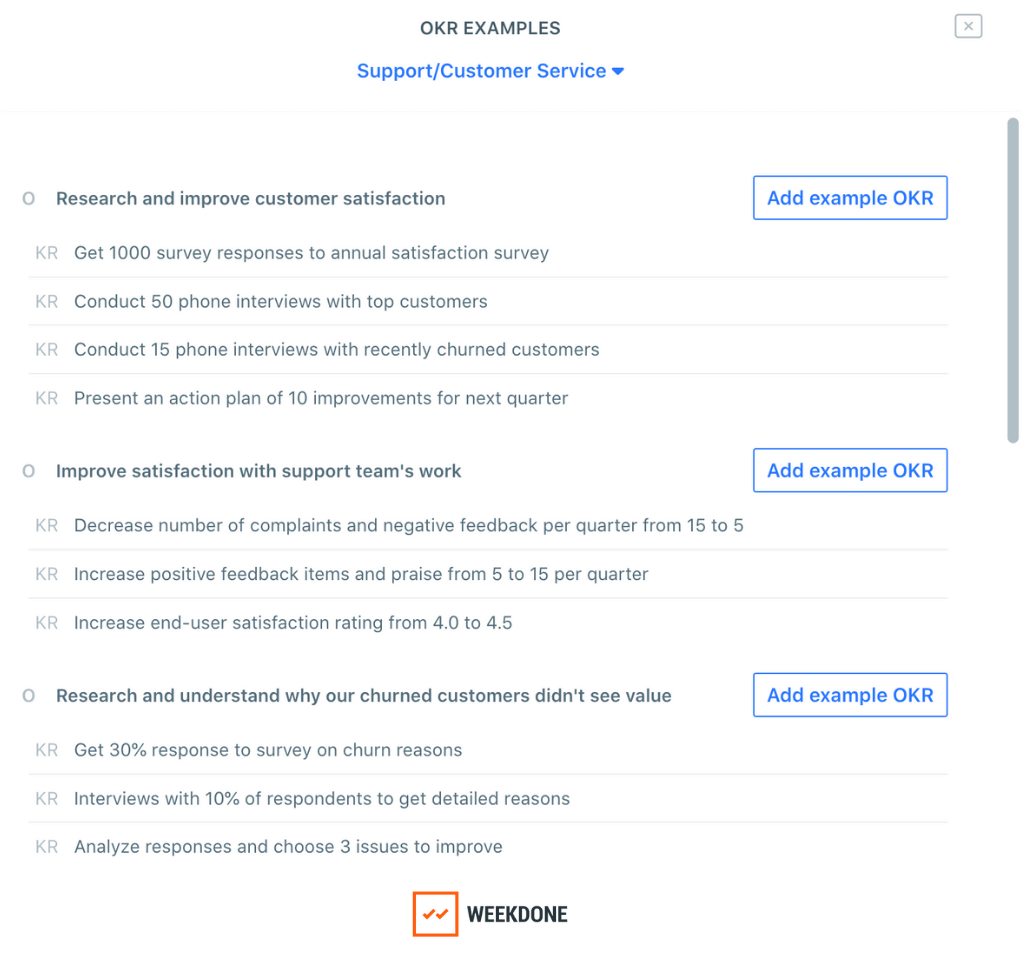 Implement Customer Success OKRs successfully by using an OKR software. Take a test run and see for yourself how easy it can be to set, track, and measure your OKRs.
In this article, learn how to define Customer Success OKRs using an outcome-driven approach, the benefits of using OKRs, the challenges that the OKR framework can solve, and how you can create OKRs by identifying key focus areas in the Customer Success Lifecycle.
Find out everything you need to know about Customer Success OKRS:
What are Customer Success OKRs?
An outcome-driven approach
As customer success teams have client-facing roles they are an important point of contact that customers have with businesses. They onboard new clients, and share important insights about customers with other teams such as marketing, sales, and customer service.
When measuring the value that customer success teams it is important to take an outcome-driven approach. Outcomes – such as customer success and engagement – are not the sole responsibility of customer success teams but must be a desired goal company-wide.
Defining customer success and communicating the message to everyone in the company is the best way to inculcate an outcome-driven mindset. Different teams may perceive customer success differently based on their objectives. Therefore, speaking the same language when conveying the message is important.
For instance, customer success could mean increasing product usage for product teams, enhancing customer engagement for marketing teams, improving user experience (UI/UX) for design teams, and increasing customer retention and account value for sales teams.
That's why customer success OKRs must be created strategically and aligned with other teams and the company goals.
▶️ Watch the video below to learn the basics of OKR alignment and how you can be sure your customer success OKRs contribute to the company's big goals.
Benefits of Using Customer Success OKRs
React to changing buyer behavior with agility
In an ever-changing market environment, the needs and demands of customers shift. Adapting to changing customer behavior is a key aspect that Customer Success teams must consider.
By adopting an OKR framework, the goal-centered approach helps to stay focused and drive improvements based on current changes. In an OKR cycle – which is typically 90 days – Weekly Check-ins and monthly Retrospectives help to stay on track, focus on what's important, and quickly adapt to changes.
👉 Here are some resources to get a better understanding:
Effectively Organize Weekly Check-ins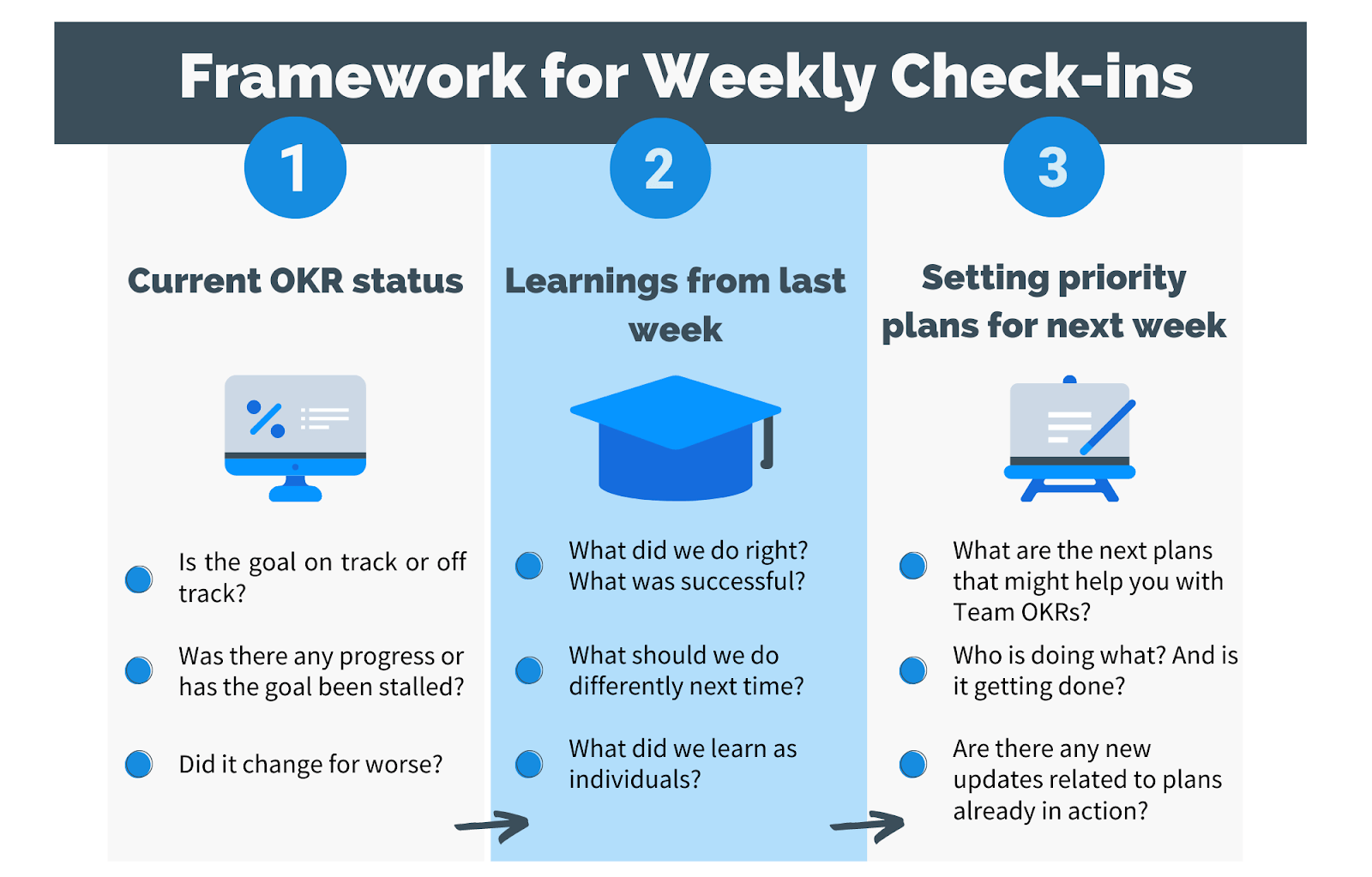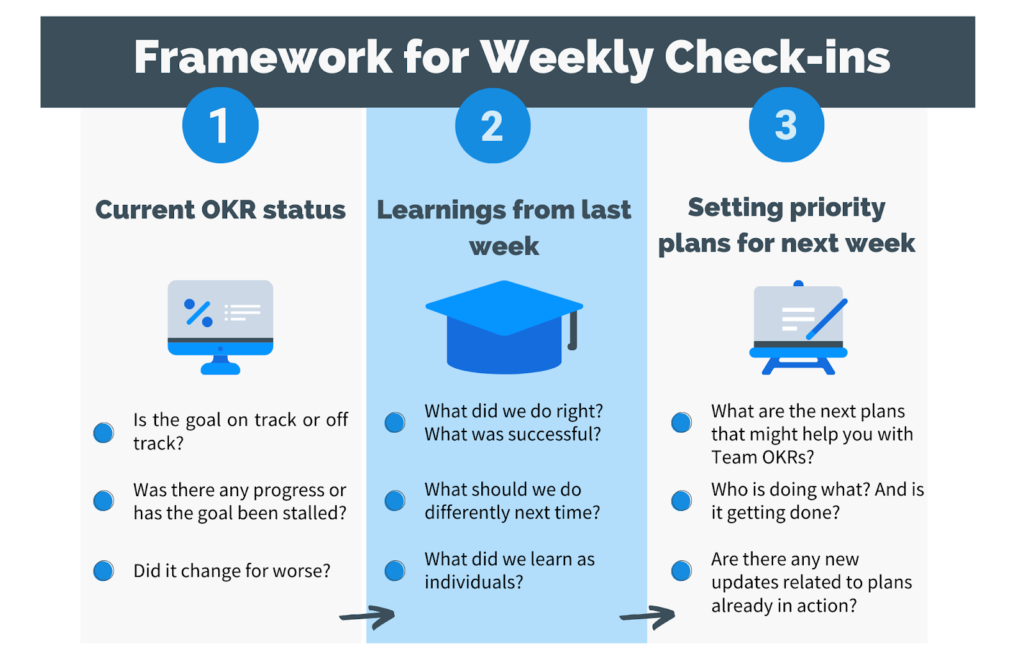 Best Practices of Retrospectives from an OKR Expert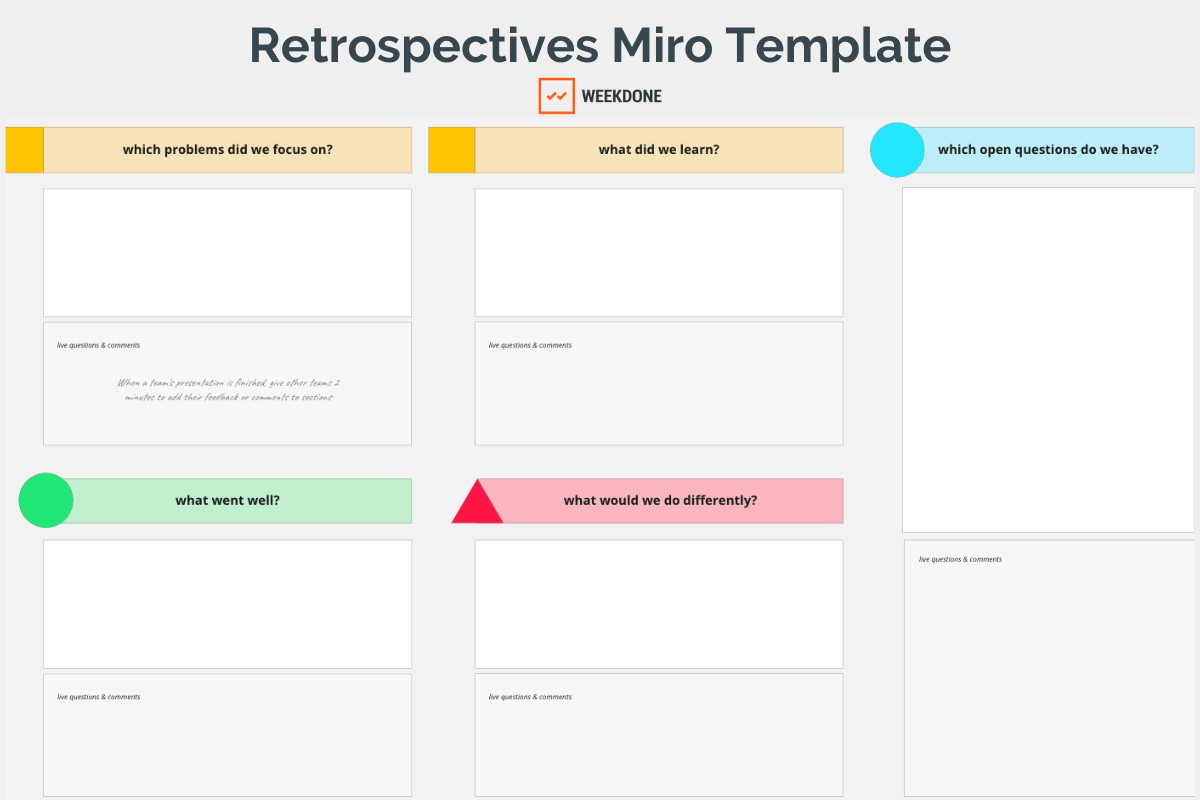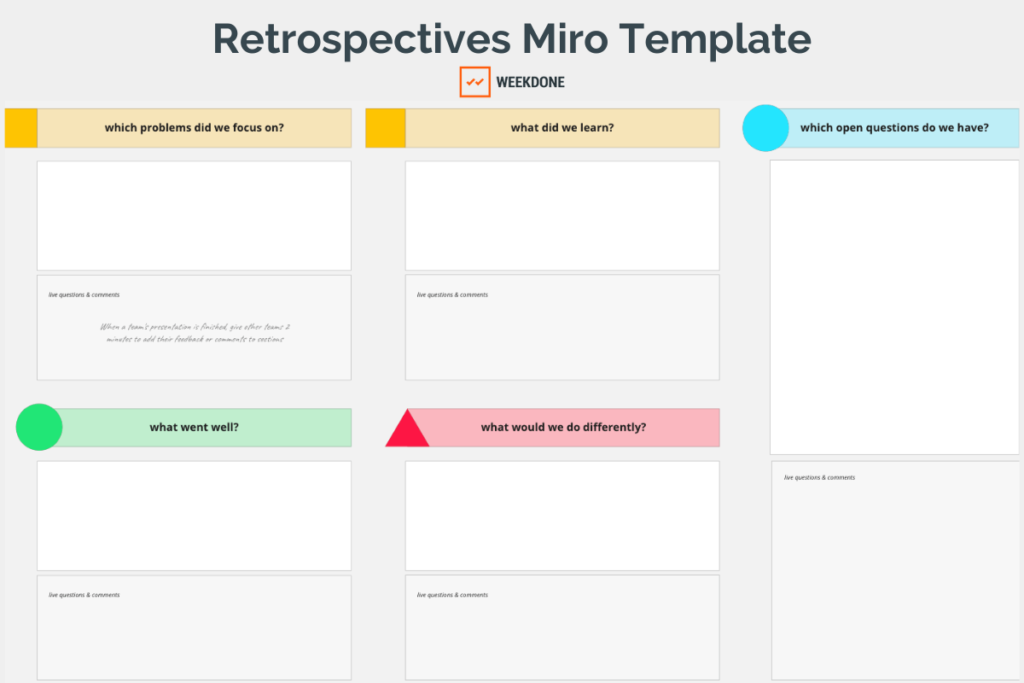 OKR Cycle – Quarterly vs Annual OKRs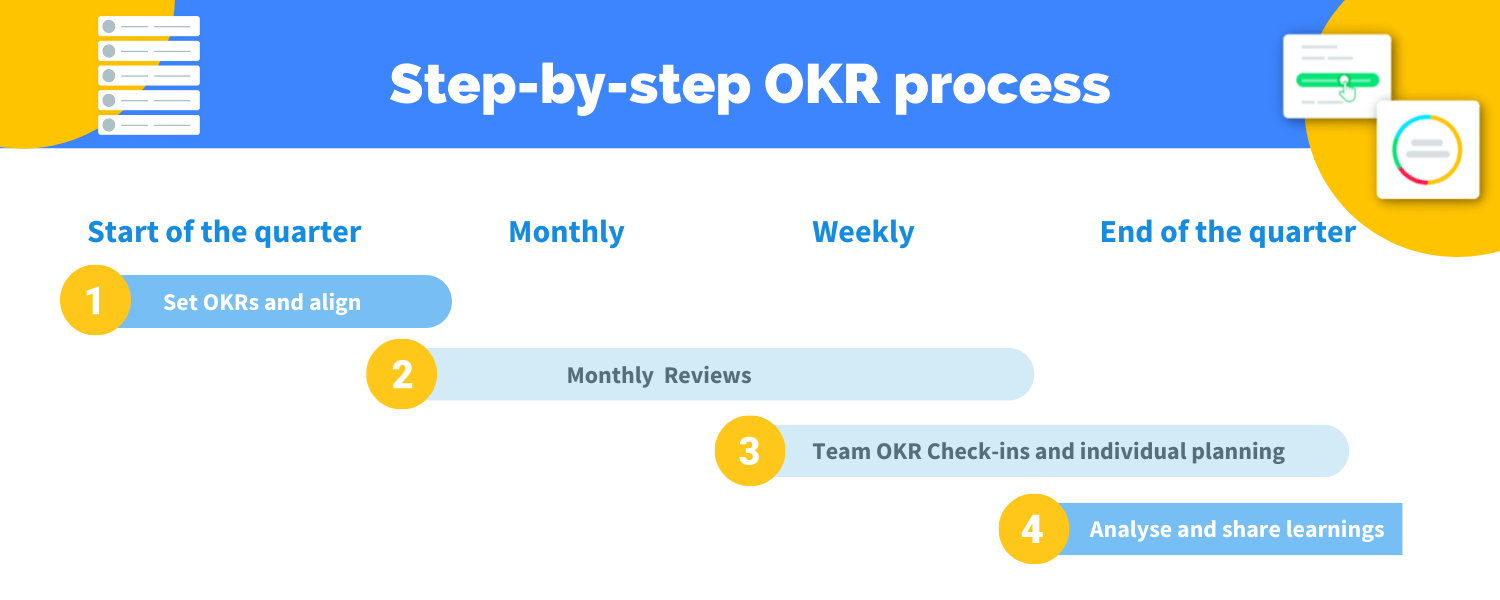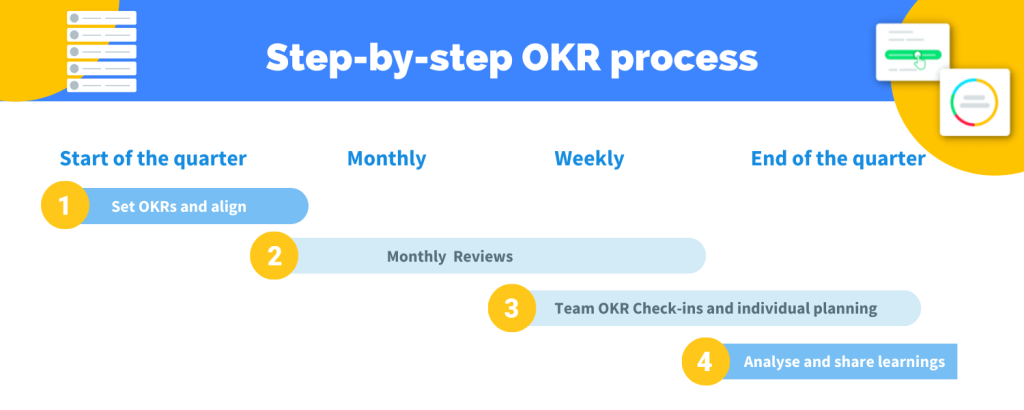 Stay aligned to the goals of the company and other teams
All customers do not want to be treated the same. That's why a personalized approach to customer engagement must be a driving factor for Customer Success teams. By evaluating data across touchpoints and creating segments based on specific parameters, a holistic view of customers can be obtained.
Collaborating with other teams to understand their objectives can also help define specific segments that require focus. For instance, by knowing the target audience that marketing and sales teams are trying to attract and why they have chosen that particular segment, customer success teams can align their strategies.
Similarly, aligning Customer Success objectives with the company's goals can help client-facing teams focus on specific types of customers and drive revenue.
👉 Get to know some tips for setting and aligning OKRs on all levels in Weekdone OKR software
Use a tech-driven approach to track progress effectively and efficiently
A big challenge for most Customer Success teams is setting meaningful objectives and knowing if they are on track. The OKR methodology helps to focus on the most important initiatives that deliver value and helps track their progress.
Manually tracking different plans, initiatives, objectives, and key results can be time-consuming. Therefore, most companies use automation or an OKR software to help them set, track, and measure OKRs effectively.
Reporting dashboards and easy-to-view reports make it easier to track and share the progress of the Customer Success team with the whole company. Moreover, visibility into the progress can show team members how their work contributes to larger goals and can motivate them to be more productive.
👉 To provide visibility and keep your team engaged with OKRs, weekly status reports and TV dashboards are great a way to showcase progress.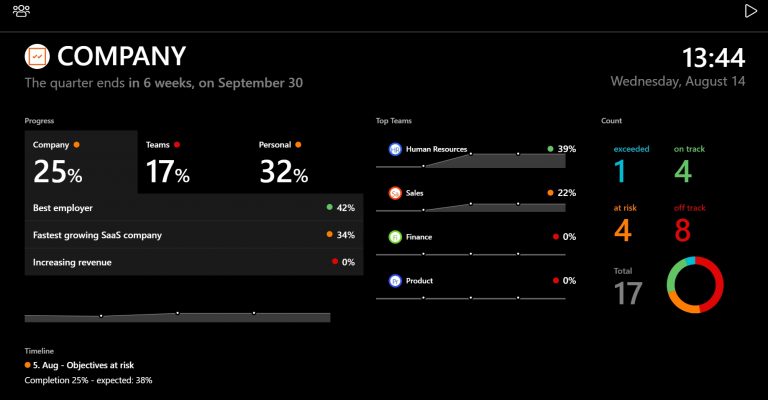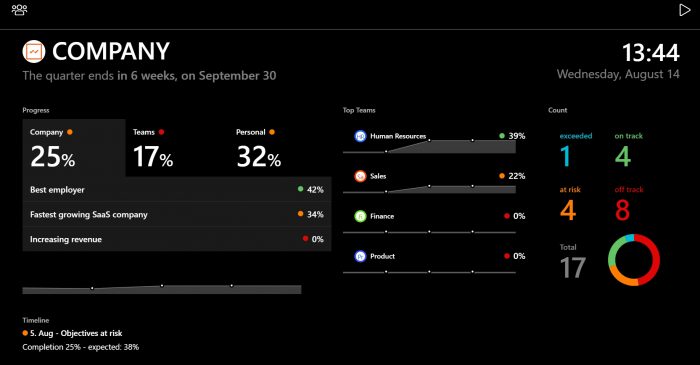 If you want to see how using the OKR framework can benefit you, try it out in real time directly on an OKR platform.
How OKRs Solve the KPI vs KR Challenge of Customer Success Teams
A major challenge when creating Customer Success OKRs is that they are typically based on KPIs. When creating Key Results (KRs), customer success teams have conventionally used KPI indicators such as growth, churn, net promoter score (NPS), and retention.
While these KPIs are based on the responsibilities of the Customer Success team, they could also be used to create OKRs. The appropriate usage when using KPIs as KRs is by focusing on the value that can be derived (outcome) and not the output that can be delivered.
Know the Difference Between Outcome vs Outcome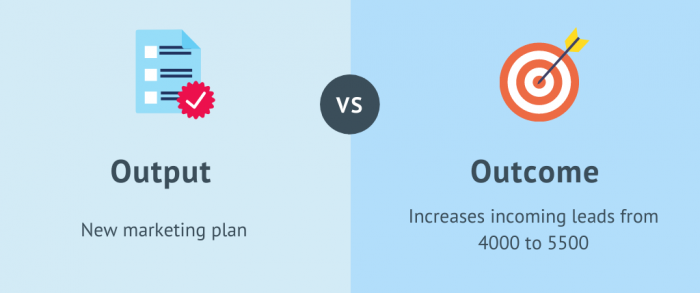 When considering the responsibilities of KPIs of Customer Success teams to create OKRs, adopting an outcome-driven mindset is the best approach.
Here's how you can refine your outlook by differentiating between outcomes and outputs:
Customer Onboarding
Outcomes
– Improve customer experience
– Reduce onboarding churn
– Reduce onboarding time to 24 hours
Output
– Complete 20 virtual sessions every week
Customer Engagement
Outcomes
– Enhance multi-channel engagement across the customer lifecycle
– Create a drip campaign to provide relevant information and improve engagement
Output
– Send 40 follow-up emails every week
Product Adoption
Outcomes
– Improve user experience
– Optimize in-product communication
– Launch personalized email campaigns to boost product usage Address 100% of support queries
Output
– Reply to requests made via emails, chatbots, feedback forms, etc.
Collaboration with Other Stakeholders
Outcomes
– Provide a holistic view and critical observations about customers
– Discuss customer insights with other teams (product, engineering, marketing, and sales) weekly or monthly
– Review progress and identify areas of improvement
Output
– Identify and share 10 customer insights every week with other teams
While long-term KPIs are indicators to measure the company's health, they are not an indicator of the impact made by customer success teams. Using the OKR framework remedies this approach. It enables the customer success team to focus on Initiatives that can help prioritize and measure impact in different stages of the buyer journey.
👉 Consider these OKR vs KPI examples to further understand the difference, or watch the video below to learn more.
🎯 A strategic way to approach OKRs is to measure the progress of key results along with KPIs. In this way, objectives can be created to identify improvement areas and quantifiable metrics can be set to measure progress and performance.
How OKRs Can Help Identify Focus Areas in the Customer Success Lifecycle
There are different stages in the Customer Success Lifecycle from implementation/onboarding, product/service adoption, growth, renewal/expansion, to building brand advocates. In this lifecycle many touchpoints can be used to engage and educate prospective clients:
High-touch interactions such as:
Face-to-face communication with a customer success representative
Consultation from customer success managers
Live support
Low-touch interactions such as:
Self-service resources
Automated learning center or helpdesk
In-product communication
👉A popular approach today is using a tech-driven, hybrid touchpoint strategy.
In this approach, Customer Success teams combine multi-channel (high and low) touchpoints – from automating email responses, setting live chats, and managing live discussions in a community, to launching drip campaigns to share insightful resources.
Ultimately, what's the main objective of customer success teams? To create a journey where prospects can become users, users can become high-value customers, and customers can transform to brand advocates.
The value of adopting a hybrid touchpoint strategy is that it creates a streamlined and seamless customer experience. By using all available touchpoints, Customer Success teams can engage new prospects, educate new users, exceed user experience expectations, and build a community.
Determine Focus Areas to Drive OKRs Across the Lifecycle
To determine the focus areas, insights from different stages in the customer lifecycle can be useful. Using these insights about performance, objectives can be set, tracked, and measured. In this way, Customer Success OKRs can be created, focus can be directed to those areas that need improving, and progress can be made toward achieving your goals.
Identifying focus areas in the Customer Success Lifecycle can drive OKRs. Consider this non-exclusive list of different stages:
Implementation/On-boarding
Education and training – Offer in-product onboarding for free trial users and video tutorial calls for paid customers
Product/service adoption
– Chat support – Make chatbot more intuitive to provide quick support
– In-product communication – Customize conversations based on the journey
Growth
Manage inbound requests – Implement multi-channel support to streamline requests from chatbots, emails, and feedback forms
Renewal/Expansion
Follow-ups, upselling opportunities, and upgrades – Create email campaigns to upgrade, upsell and cross-sell based on the customer history
Building brand advocates
Community, online forums, and referral programs – Create or join a relevant community where influencers, decision-makers, and existing customers can discuss and share reviews
👉Find more Customer Success OKR examples based on focus areas and their roles.
You can easily elevate the goal-setting strategy of your Customer Success team by using a dedicated OKR software program.