Have you ever wanted to run a Superhero team? Like Nick Fury or Professor X?
The truth is, if you're a manager, you probably are already doing it. But your employees, your Superheroes, don't know it yet.
There are a lot of studies that have found a positive correlation between self-esteem and work performance. To put it simply, employees who know they're valued, work better.
So employee feedback and recognition matters and is an important part of every managers work.
Why neglect employee feedback?
Giving feedback is often neglected as there is a misguided belief that it must be very time consuming and takes time away from meaningful work.
If you have 20 or 100 workers, you can't schedule weekly 1 on 1 meetings. Luckily, you don't have to.
One of Weekdone's features is instant feedback that allows managers to give weekly feedback with couple of minutes. Every week, when employees send in their status report, the manager can recognize people the same way he recognizes people on social media: by liking their items or commenting them.
And as leaders, it's vital to recognize the positive impacts your employees have on you company's results
The truth is, most of them are Superheroes but they don't know it. It's leader's and manager's job to make sure the people who work for you know their value.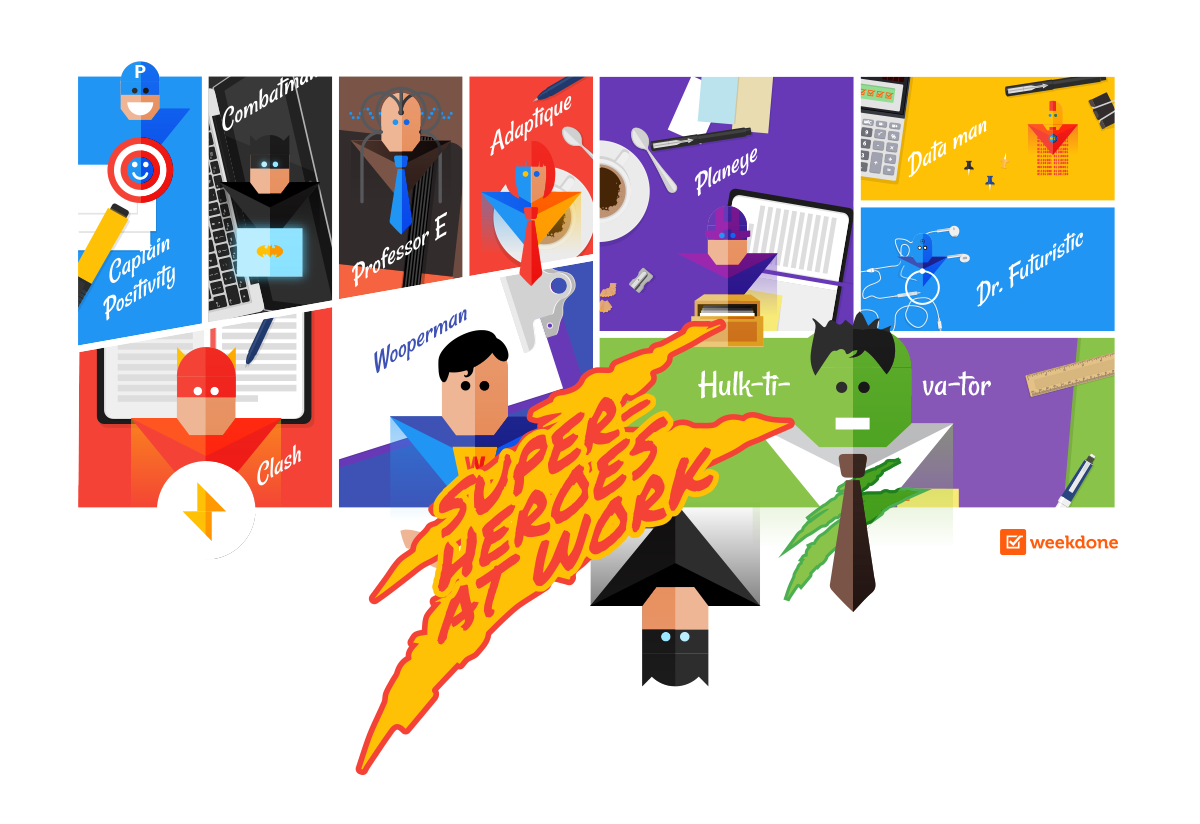 Be a better leader
One of our goals is enable leaders to be better managers by getting weekly feedback from everyone in their teams and then to give them feedback they need.
Happy, engaged employees who know that they are appreciated work harder and are motivated to achieve more.
If you want to know what sort of Superhero you are take a look at our Superhero quiz and try out Weekdone to offer employees instant feedback.
Here are some of the Superheroes you might have on your team:

Discover your inner Superhero at work – QUIZ.