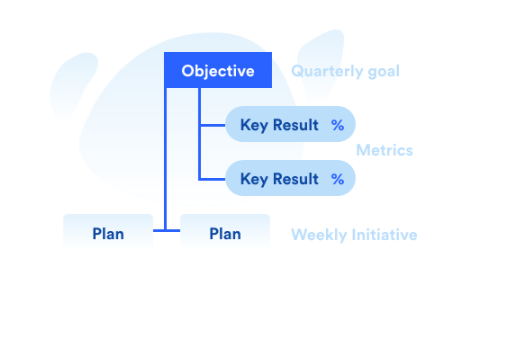 We see it too often: people set goals for the quarter and then get back to their everyday business without making any practical efforts to achieve the goals they set. After a few weeks no one even remembers the goals anymore, and by the end of the quarter your team has failed to move your business forward.
This is a problem. And we've been working on some solutions in Weekdone to solve it.
Stephen Covey: "Goals are pure fantasy unless you have a specific plan to achieve them".

One of the core features of Weekdone is Weekly Planning. But instead of thinking about it as separate feature from OKRs, the two complement each other quite well. Weekly Planning allows your team to focus on the most impactful tasks, while keeping their long term goals (OKRs) in mind. We have seen a major shift in engagement and the accomplishment of Objectives when Weekly Planning is used actively. People will review and update their OKRs more frequently, keeping their goals in mind. If you are not using Weekly Planning yet, I highly recommend you to go on Weekdone.com and try it out.

If you are already using Weekly Planning, I'm here to tell you that we have made some major updates to merge OKRs and Weekly Planning even further. A lot of you been asking for better ways to connect your Plans with Objectives, so here is what we added:

1. View your OKRs from the Weekly Planning page
On the top of the Weekly Planning page there is now a button that opens your OKRs without needing to leave the Weekly Planning page. It's a quick way to see if any of your OKRs are falling behind, so you can prioritize your Plans and create new ones accordingly. Thinking about your OKRs on a weekly basis helps your team keep their focus on what's important.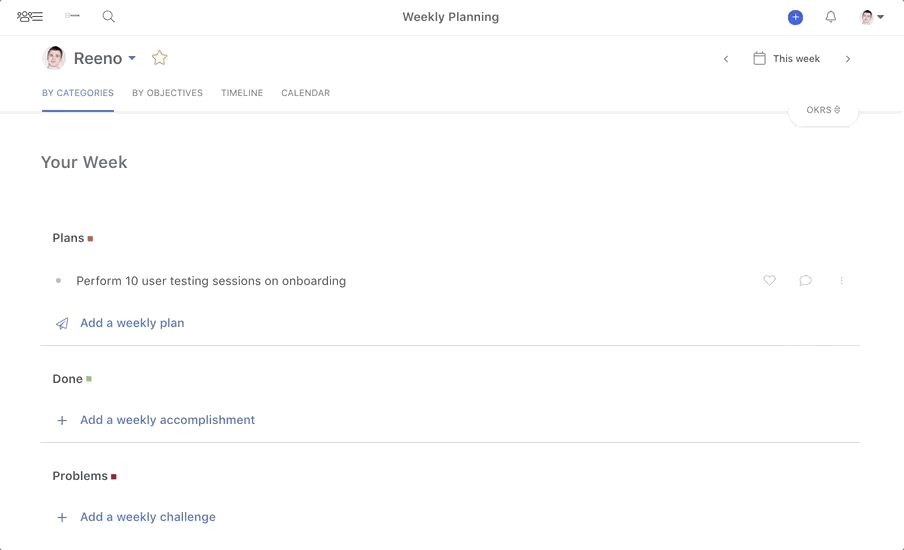 2. Create weekly plans right under OKRs
Another neat upgrade we've added is the possibility to create linked Plans right under OKRs. You can now create actionable Plans under your Objective without having to switch back to the Weekly Planning page. As a manager you can also more easily assign Plans to people. It makes planning around OKRs much more effective and reduces the amount of time spent navigating between different forms and pages.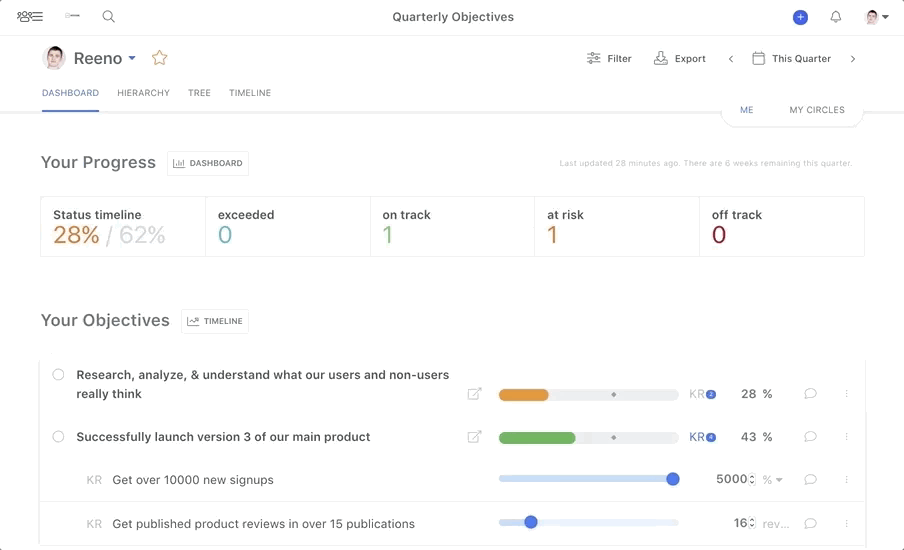 3. View Objectives, KRs and Weekly items together


The Single Objective Details Page gives you a bird's eye view of a particular Objective. You can see how the Key Results are progressing and who has planned or completed any relevant Weekly Plans. To access Single Objectives Details Page – look for the icon next to an Objective.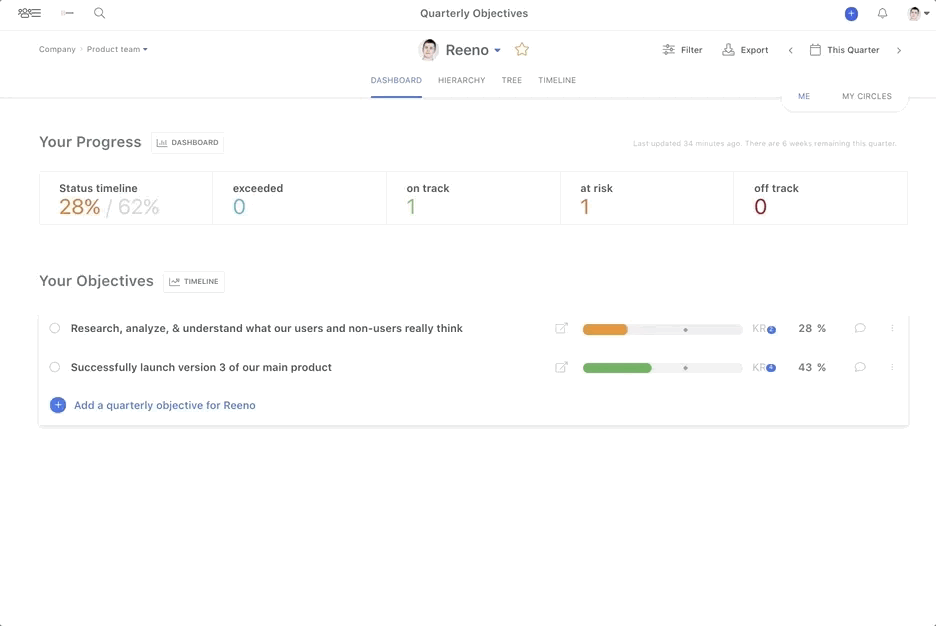 I hope these new possibilities take your planning efforts to the next level and help you and your team be more goal oriented in your weekly work. If you have any suggestions or ideas please feel free to write me. I'd be happy to discuss your ideas with you.


Have a great week,

Reeno
Product Manager
Weekdone