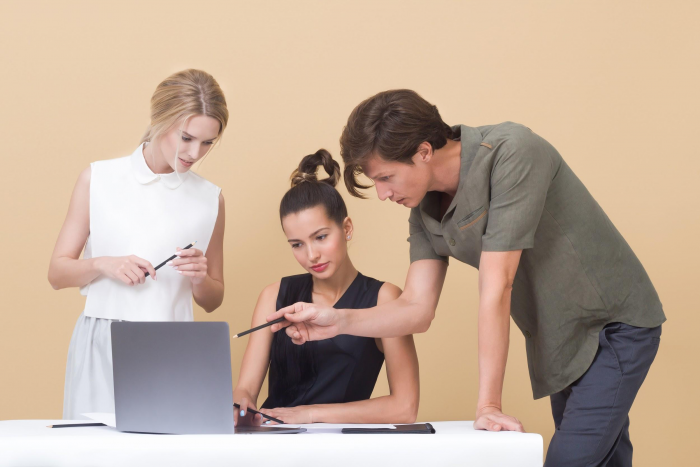 Using a marketing project management tool is key for marketing teams. At the same time, though, 24 percent of marketers have trouble identifying which tools and technologies best meet their unique needs.
Have you been thinking about using marketing project management software for your team when you are planning your marketing budget and strategy? Are you unsure of which software to purchase? If so, keep reading. Listed below are the six best marketing project management tools you ought to consider using in 2022 as per this gohighlevel reviews.
1. Weekdone
Weekdone is not a traditional project management app. However, it's still an incredible option for marketing teams that need help staying on top of projects.
Weekdone uses the OKR (Objectives and Key Results) framework. OKRs help people create long-term goals (Objectives) and break them down into measurable parts (Key Results).
Weekdone is a weekly check-in and OKR tool that can be used by both teams and companies. This is done by helping your team align all of its goals. By having weekly deadlines, Weekdone compiles individual and team reports on Friday and has them delivered to everyone at once.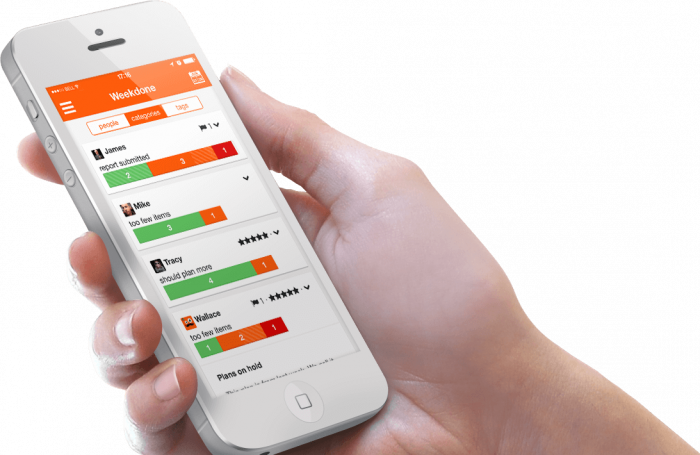 Weekdone's forms for status reporting are incredibly easy to fill out as well. You can very easily add, edit, and move items to other categories to make using the tool fast and easy.
When you are stuck on a task or project, you can assign it to others as well if it feels like you can't adequately do it. As a manager, you can also use your own Plans list to write tasks for others and assign them to your team members.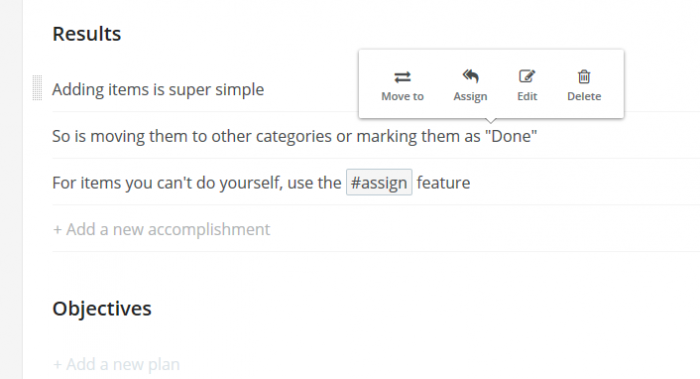 By using Weekdone, marketing teams have an easier time setting goals for themselves. They can also break those goals down into smaller chunks so they stay motivated and always know what they should be working toward.
In addition to using OKRs, Weekdone also makes it easier than ever for marketing teams to conduct regular weekly check-ins, even when workers are out of the office. Weekdone is a place for group meetings as well as one-on-one chats. These weekly reviews help to hold everyone accountable.
Although it's not a traditional project management app, Weekdone still offers plenty of features to help marketing teams keep up with various projects. It offers tools to monitor progress and easy-to-read reports to help everyone see where they're at and how far they have to go until they reach their goals. Weekdone simplifies the recognition process, too, and allows team supervisors and team members to easily provide feedback and celebrate small victories.
It's also hard to beat Weekdone on the affordability front. For teams of three or fewer, the software is free. For teams of four or more, pricing starts at $9 per user per month.
2. Asana
Asana regularly ranks as one of the most popular options among other marketing project management tools. It's a cloud-based task and project management software that's used by marketing teams of all sizes.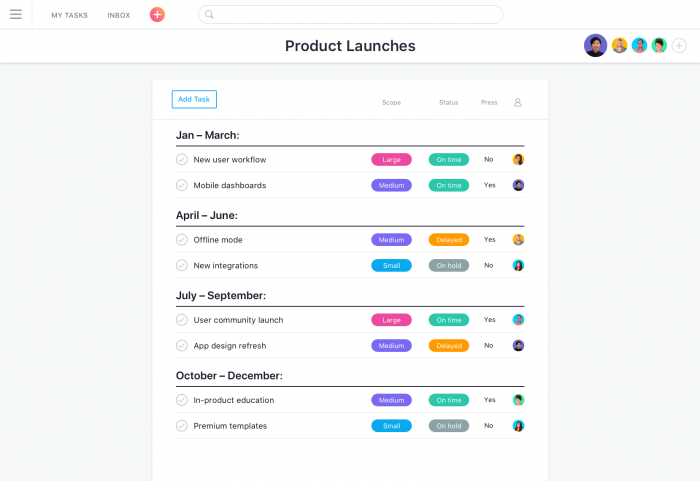 Asana offers a variety of task management features, including the ability to create a variety of tasks and subtasks. Users can assign these tasks and subtasks to other team members and use Gantt charts and dashboards to track their progress.
Another strength of Asana is easy communication. Available on desktop and through a mobile app, Asana users can chat back and forth to keep each other updated on the status of various projects and ask for additional guidance or direction if needed.
Asana offers plenty of file sharing options, too, to help users stay organized. It integrates easily with Google Drive and Dropbox, so it's easy for marketing team members to share documents back and forth and keep everyone in the loop.
The free version of Asana supports up to 15 users. For those who want to access additional features, subscription pricing is also available in three tiers: Premium, Business, and Enterprise.
3. Basecamp
Basecamp is another well-known cloud-based project management software. It's popular among a variety of teams, including marketing teams.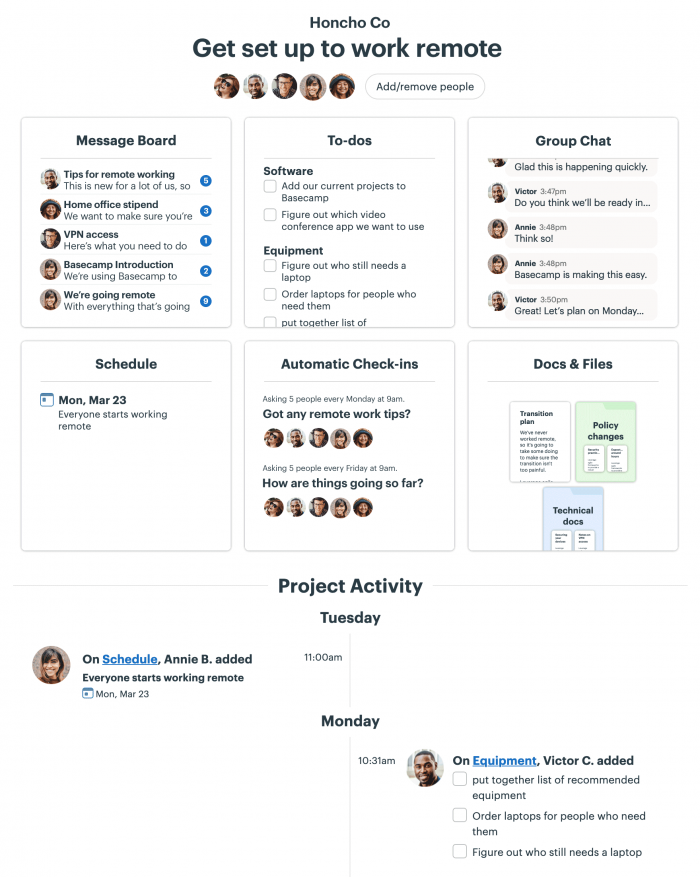 Like Asana, Basecamp is useful for teams that need help creating tasks lists and assigning tasks (with clear due dates) to specific members. It also features similar document-sharing features, as well as a message board that allows users to easily collaborate and communicate back and forth.
One of the unique strengths of Basecamp is the fact that it allows the option for client access. Clients can use Basecamp alongside marketers who are working for them. They can access project tasks, add comments, and monitor progress.
This might feel a bit invasive for some teams. However, others appreciate the ability to easily receive client feedback and make adjustments along the way instead of waiting until a project is finished.
Basecamp's pricing differs from some of the other options on this list, too. It's available for a flat monthly fee and allows unlimited users.
4. Filestage
Filestage is a marketing project management tool designed specifically for marketing teams. It helps to streamline the feedback process and make it more seamless, thus freeing up marketers to focus on their most pressing projects.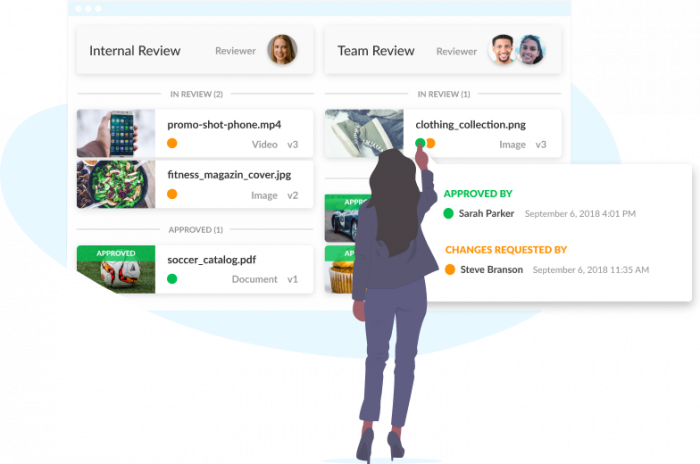 By using Filestage, marketing project managers can easily share updates with marketing team members. This helps to keep them in the loop and informed throughout all stages of the project completion process. It allows project managers to have total control over the feedback and approval process, too. This helps to ensure everyone has a chance to share their opinion and have their ideas discussed.
Filestage offers lots of document-sharing options and also allows for audio file sharing in real-time. Users can create customized workflows, too. This ensures that everyone knows exactly where they and their teammates are when it comes to completing a particular project.
Like Basecamp, Filestage is available for a flat monthly fee after a brief free trial period. Pricing for this particular marketing project management tool starts at $89 per month.
5. Brightpod
Brightpod is another project management tool designed for marketers. It offers web-based project management and time-tracking tools. The end-goal is to simplify collaboration and planning processes.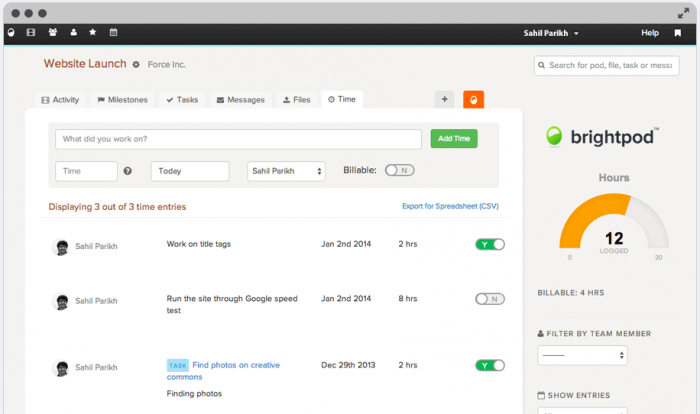 By using Brightpod, marketing team managers and team members can easily check on the progress of various projects (referred to as "pods"). It features a progress bar and percentages so users can see where they're at and how far they have to go.
Like Asana, Brightpod integrates with other essential team tools like Google Drive and Dropbox. It allows for easy document sharing and also lets project managers decide which users can access which files. The software features communication and messaging tools, too, to help everyone stay in touch with one another.
Brightpod is known for its simplicity and flexibility, both of which make it a useful option for marketing teams. A potential drawback, though, is its pricing structure. Pricing for Brightpod starts at $29 per month for teams of five or fewer users. Unlike many of the other options on this list, it does not come with any free trial option.
6. Workfront
Workfront is yet another cloud-based project management tool. It allows marketing team members to easily create and prioritize request queues. This helps them to assign the right people the right projects depending on their unique skills and availability.
Workfront is a good task management tool. It makes approval management easy for team managers and supervisors.
By using Workfront, they can collect important information, and both leave and receive comments at each stage of the project. Team members and supervisors can also stay in touch with Workfront using instant messaging. They can leave project comments as well.
A common complaint about Workfront is its higher-than-average price point, as well as the lack of transparency as far as pricing goes. It comes with four pricing options that marketing managers can choose from based on the number of people on their teams. Folks interested in using Workfront must reach out to the company directly to ask about pricing.
Try the Best Marketing Project Management Tools Today
As you can see, there are tons of great marketing project management tools you can use to help your marketing team stay on top of their projects and get things done in a timely manner.
Of all the options listed above, though, Weekdone is the clear winner. Weekdone helps the members of your marketing team ensure they're setting good long-term goals. It also allows them to prioritize the most important tasks, the ones that will help the business grow and thrive.
Weekdone integrates with other project management tools, too. It even integrates with some of the others included on this list, such as Asana and Basecamp, to allow for even better team organization. You can use it alongside other programs for even better results and an easier time keeping everyone focused on their goals.
To try Weekdone today, register here. You can get a free two-week trial for teams of up to three people, no credit card required!