Windows 10, the hugely popular free update to the Windows OS has been available for free download for a few weeks. And we at Weekdone love it — at least those of us using Windows. So we got right into making Weekdone available for the new multi-platform OS. Working on everywhere with Windows 10 (phones, tablets, laptops, desktop PCs, Xbox One) you can now download the Weekdone apps for free.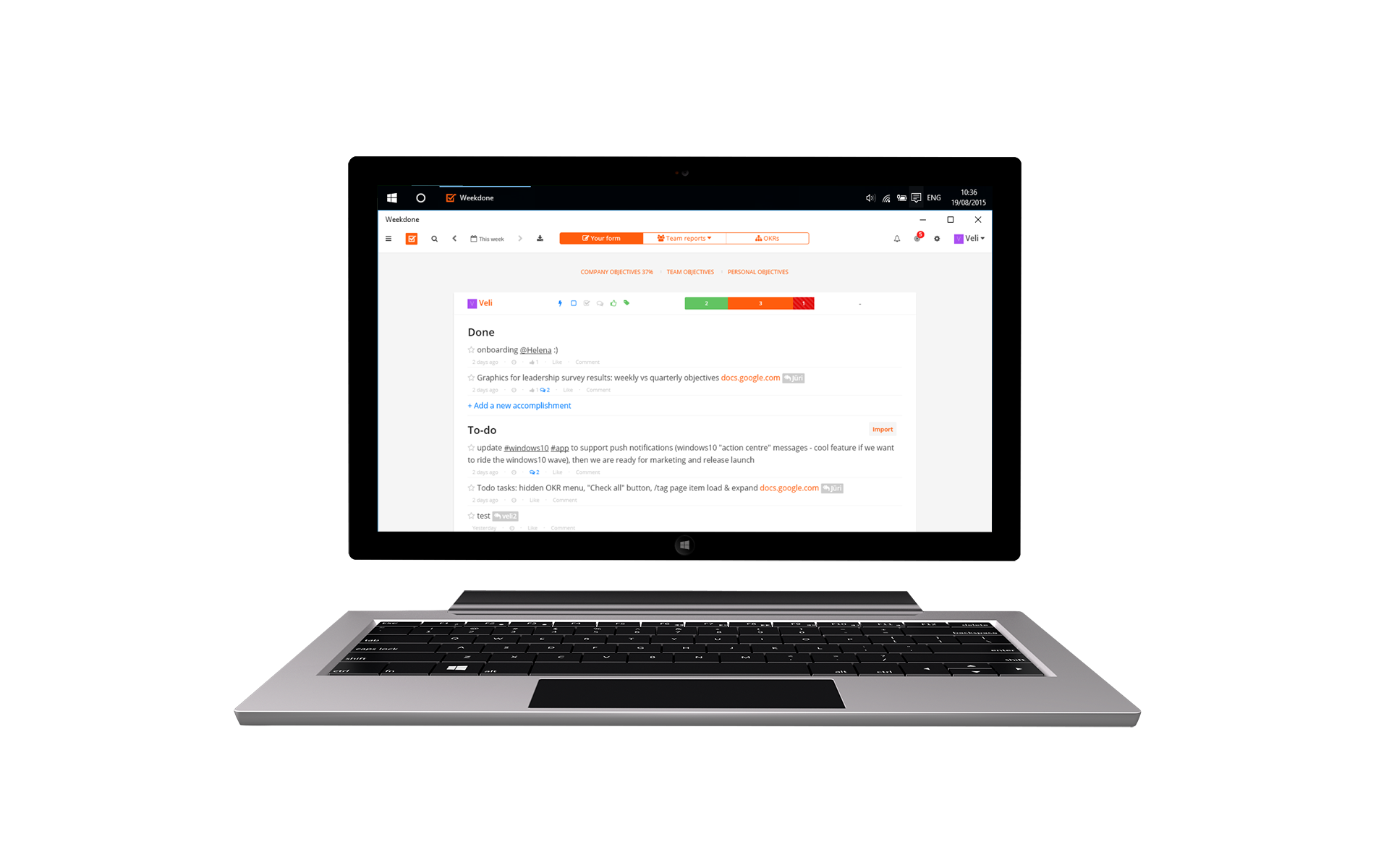 In addition to providing a full-featured Weekdone experience that you can expect from our web app (weekdone.com), Weekdone for Windows 10 integrates neatly into your Windows Action Centre so you never miss an important update from your team.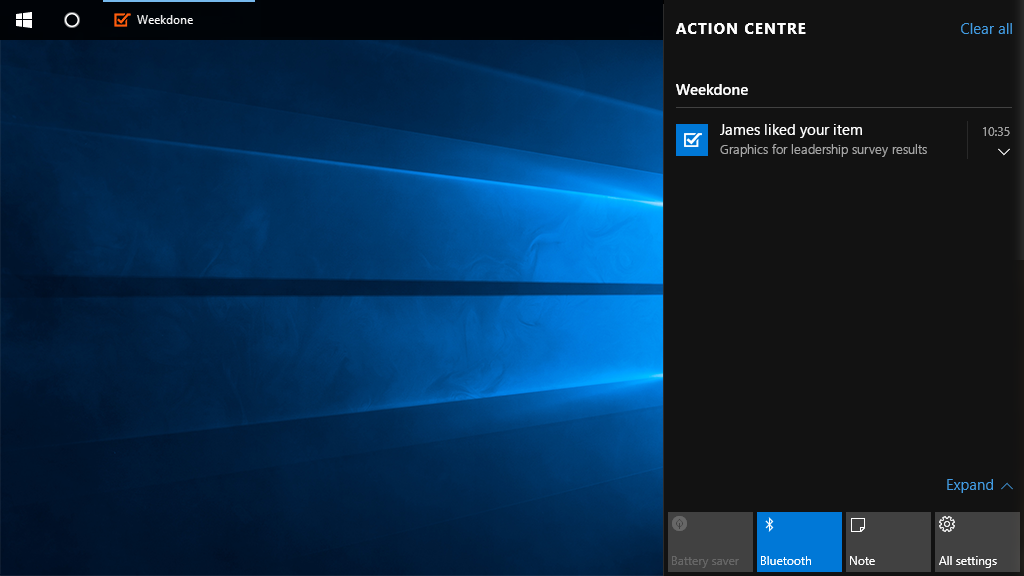 A toast notification is shown when your items have new likes, comments, you are mentioned in another persons' item or are assigned a new task – anything you might want to see right away to take appropriate action.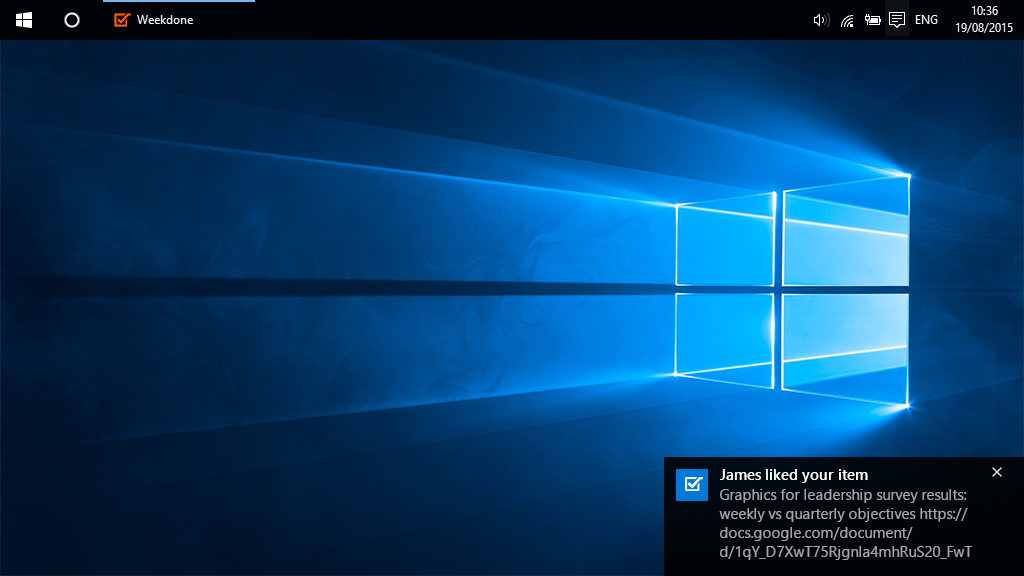 Download Weekdone for Windows 10

In addition to the full-featured Weekdone experience, we have released a compact single-user task management oriented app dubbed "Done" – which was previously only available on Android. Built on Weekdone API, the app is both a demonstration of Weekdone public API developer capabilities and also a useful tool for managing your current week's tasks.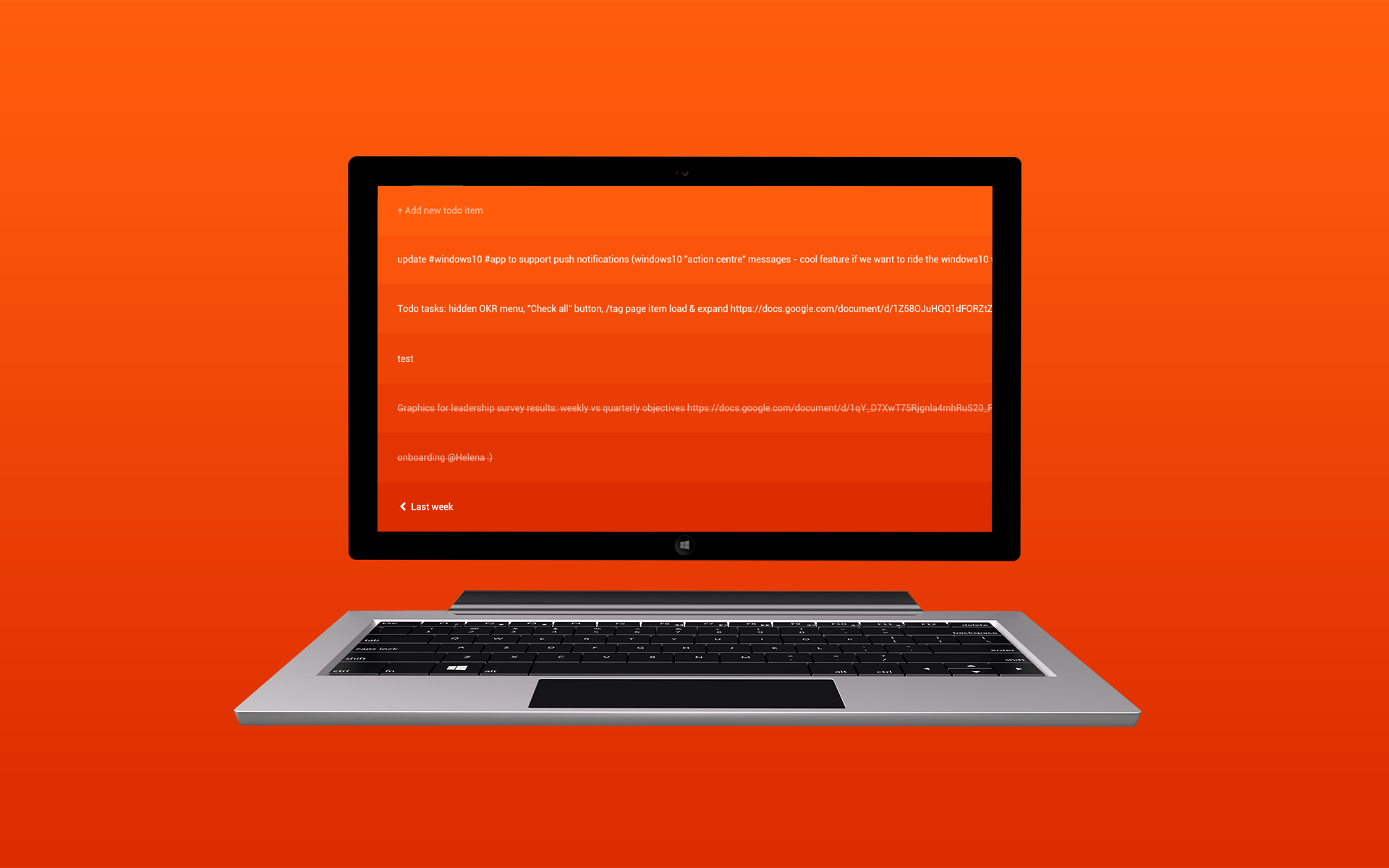 Download Done by Weekdone for Windows 10