A lot of people are familiar with the terms "agile management" and "agile project management." They don't always have a clear idea of what these terms mean, though.
Agile project management is a project process where you aim to build a minimally viable result and then iterate on it through experimentation. From there you experiment, collect data, and then elaborate on that project to improve it. The goal is to take several small steps to complete a project. You need to make adjustments as you go. Understanding this is key to implementing agile project management.
This approach is often used in the software development world. It can work in other industries as well, though. After all, 71% of surveyed companies use agile approaches in the categories of sometimes, often, or always.
The basic principles of using any agile project management are as follows:
Break project requirements into smaller pieces and prioritize them based on their importance;
Promote collaborative working to boost the speed in which a minimally viable solution can be met;
Reflect, learn, and adjust your projects on a regular basis.
Agile projects also integrate planning and execution to create a working mindset. They allow team members to respond to changing requirements in effective ways.
Benefits of Agile Project Management
There are lots of reasons to use agile project management, including the following: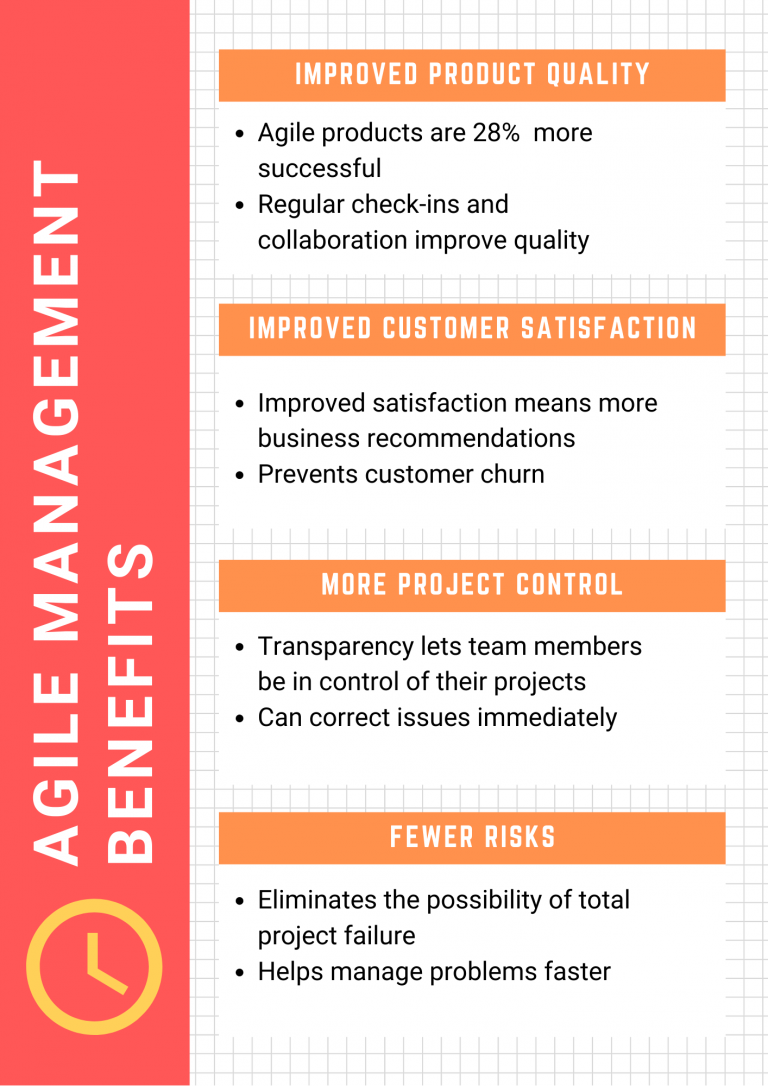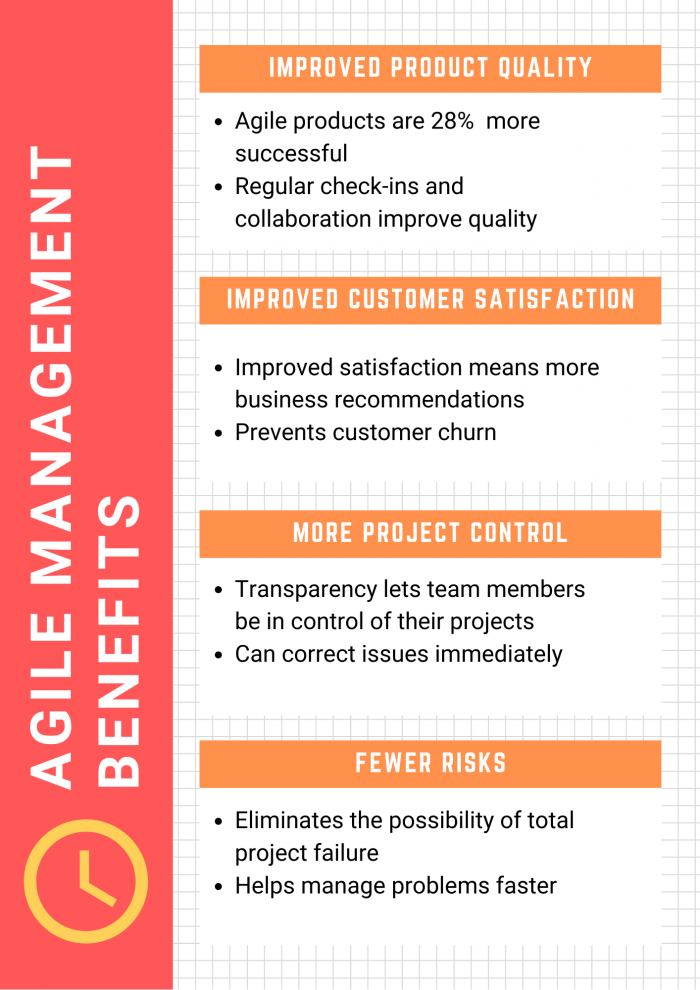 Improved Product Quality
Thanks to regular check-ins and collaborative efforts, the final product for agile projects is often superior to other types. It's no wonder agile projects are 28 percent more successful.
Improved Customer Satisfaction
When projects are more successful, there's a greater chance that customers will be satisfied with the finished product. This increases the likelihood that they'll recommend your business to their colleagues and will continue working with you in the future.
More Project Control
With regular meetings and full transparency, it's easy for team members to stay in control of the project. They can correct issues as soon as they occur, rather than waiting until the very end to learn of a problem.
Fewer Risks
Agile project management has fewer risks as well. Using agile management software almost completely eliminates the likelihood of total project failure, and they help team members catch problems as soon as possible, which helps to ensure the project still gets completed on time and in the correct way.
Once you get started with agile project management, you might want to look into using an agile management software.