Did you know that the average company uses approximately 120 different marketing technology (martech) tools?
From your project management system to your web analytics tools, the tools you include in — or eliminate from — your martech stack can make or break your company's future.
If you're not happy with your business's current martech stack, or if you think it could benefit from being more robust, now is the perfect time to make some changes and build a marketing technology stack that helps your business grow and achieve its goals in 2022 and beyond.
Are you confused about why you need a marketing tech stack? Are you unsure of how to create one? If so, keep reading. This guide will break down everything you need to know about building a digital marketing tech stack for your company.
What Is a Marketing Tech Stack?
A business's marketing technology stack is a group of tools and technologies that the marketing team uses to carry out and improve its marketing strategy. It might include tools like customer relationship management (CRM) software, project management software, and social media analytics tools.
The martech world is constantly changing, and new marketing technology tools come onto the scene every day. It's no wonder so many marketers (27%, according to a recent study) are concerned about keeping up with these trends and staying on top of the latest developments.
Because marketing technology options expand and evolve so often, marketers need to understand what tools are out there and how they can help them to achieve their unique goals.
Most Popular Types of Marketing Tech Tools
The following are some of the most popular martech tools you'll find in a typical marketing technology stack:
Search Engine Optimization (SEO) Tools
SEO tools assist with a variety of processes related to improving a company's search engine ranking. An example might include a keyword research tool like ahrefs or Google Keyword Planner.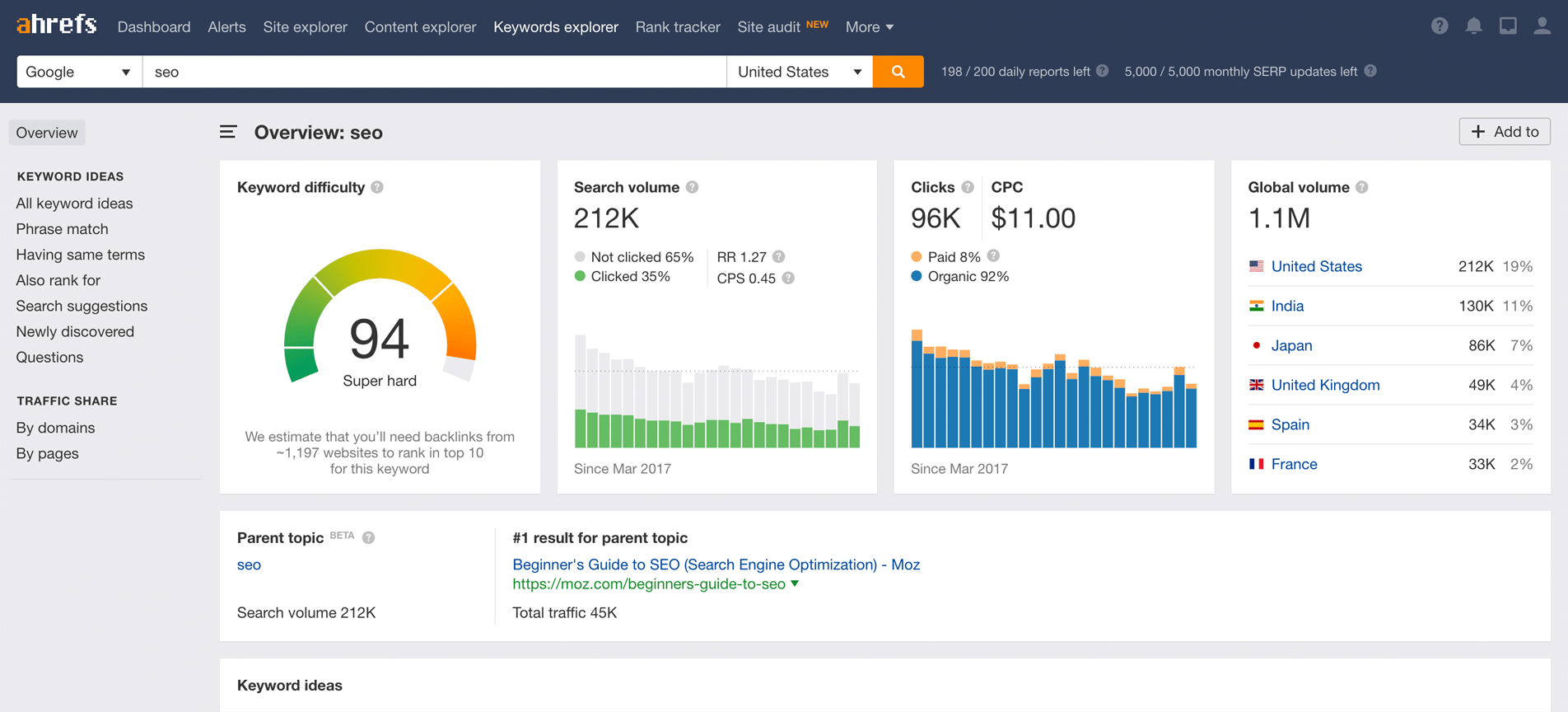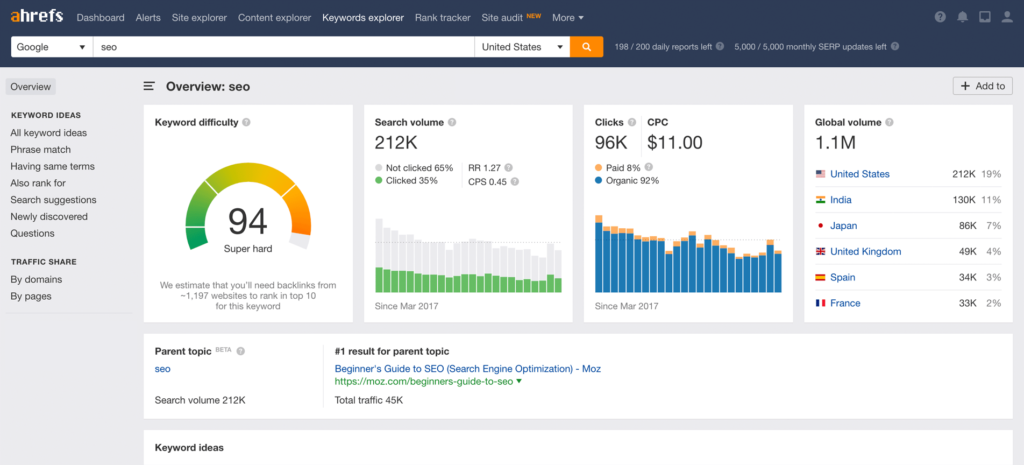 Content Marketing Tools
Content marketing tools streamline the content creation process and help you and your team to keep track of blog posts, infographics, videos, and other types of marketing content. An example might be a content management platform like Hubspot, or WordPress.
Social Media Marketing Tools
Social media marketing tools help you to keep track of social media content, evaluate social media analytics, and create more effective social media marketing strategies. Examples of social media marketing tools include HootSuite and Buffer.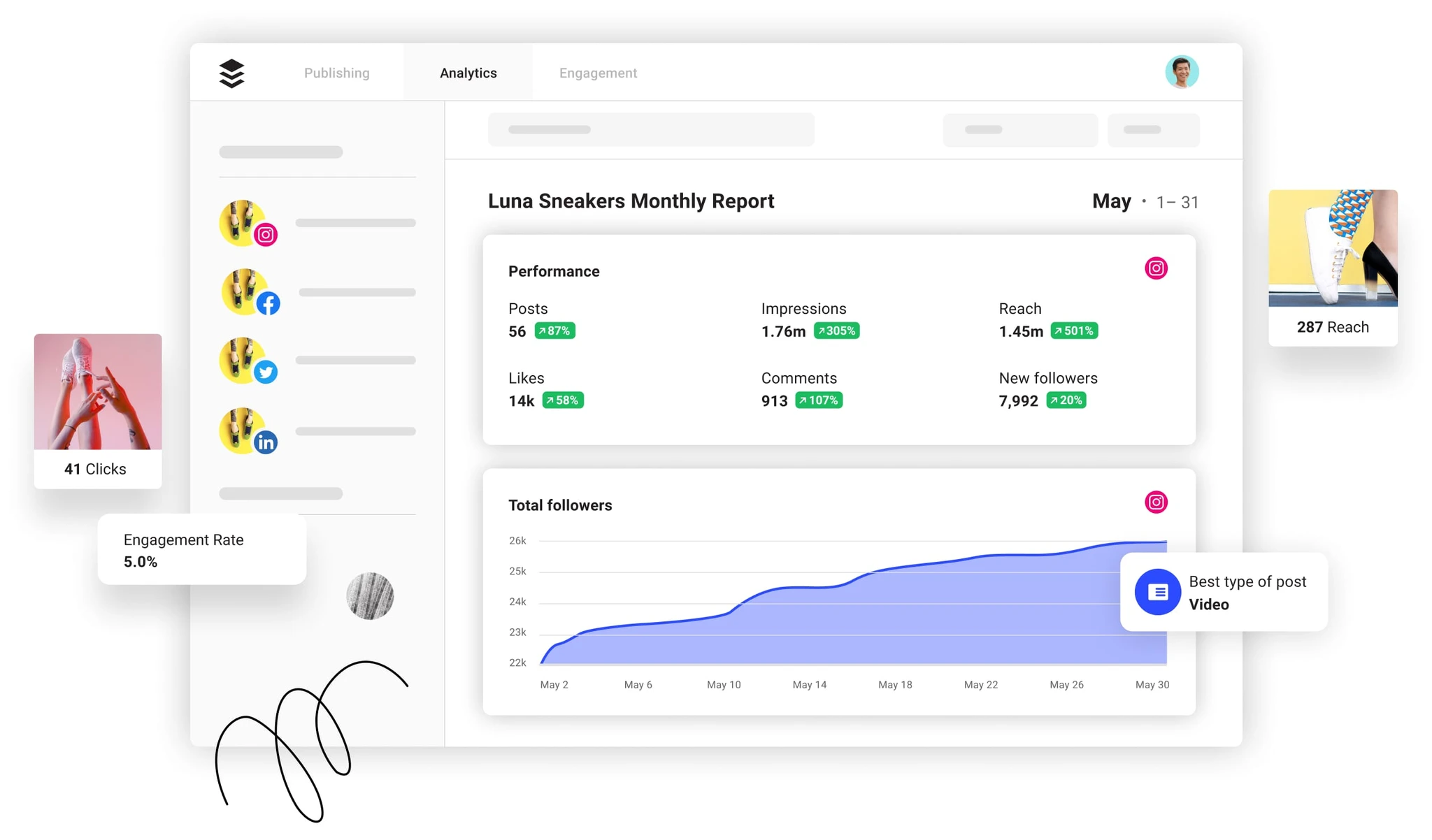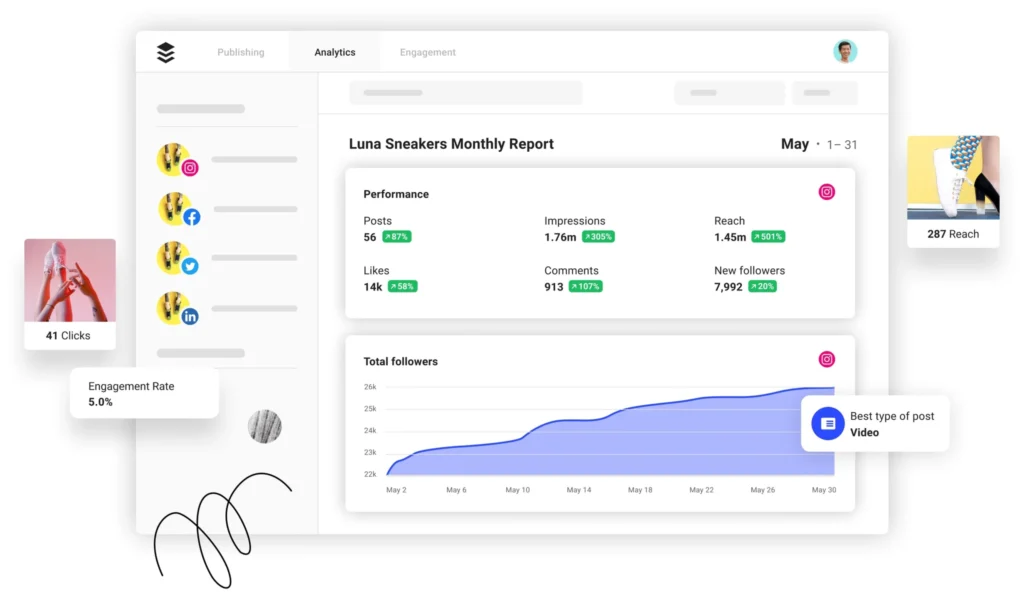 Event Marketing Tools
If you need help capturing leads during specific events, an event marketing tool (sometimes known as an experiential marketing tool) can make a big difference. Hubspot Marketing Hub and EventBrite are both popular event marketing tools.
Advertising Tools
If your team needs help with its digital advertising strategy, you may want to invest in a programmatic ad platform. MediaSmart is a common option, as is Media Math.
Email Marketing Tools
Email marketing is a key component of most businesses' digital marketing strategy in 2022. An email marketing tool like MailChimp or ConvertKit can make a big difference when it comes to creating and distributing emails.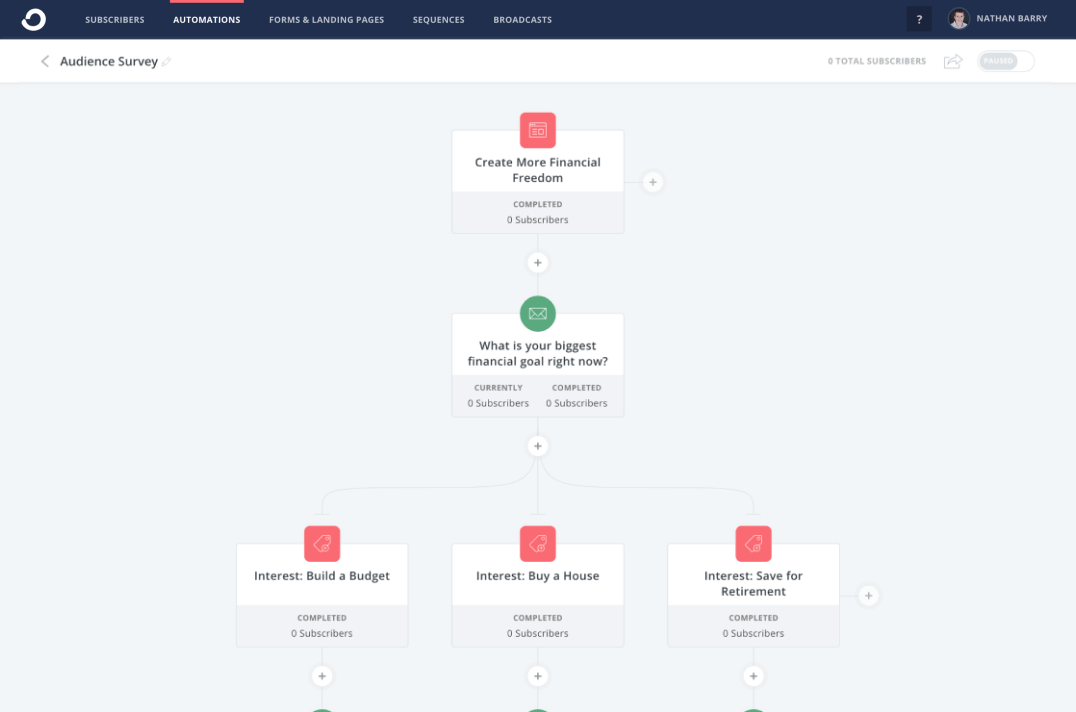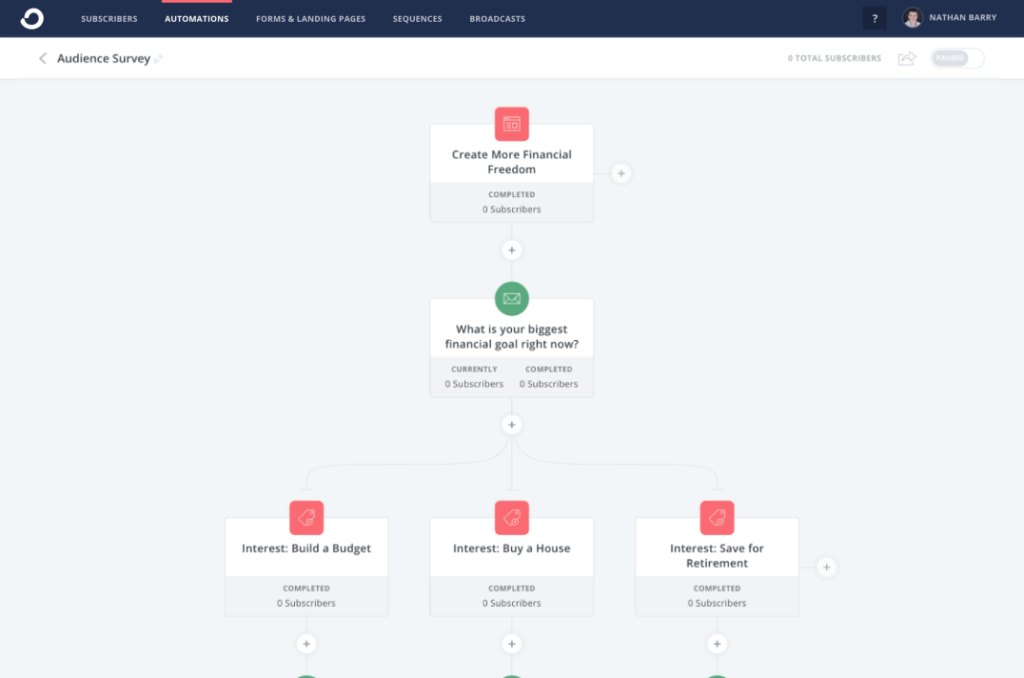 Insight and Analytics Tools
The more data you can collect and evaluate, the easier it is to figure out what elements of your marketing strategy are working and which ones are not. Insight and analytics tools like Google Analytics and the AdWords Performance Grader can make a big difference when it comes to assessing and improving your approach to online marketing, so don't sleep on them.
Experience Optimization Tools
Experience optimization tools make it easier for you and your marketing team members to take action on your analytics and use data to improve your marketing campaigns. Examples include A/B testing software — such as HubSpot's A/B Testing Kit or Google Optimize — and personalization software — such as Optin Monster.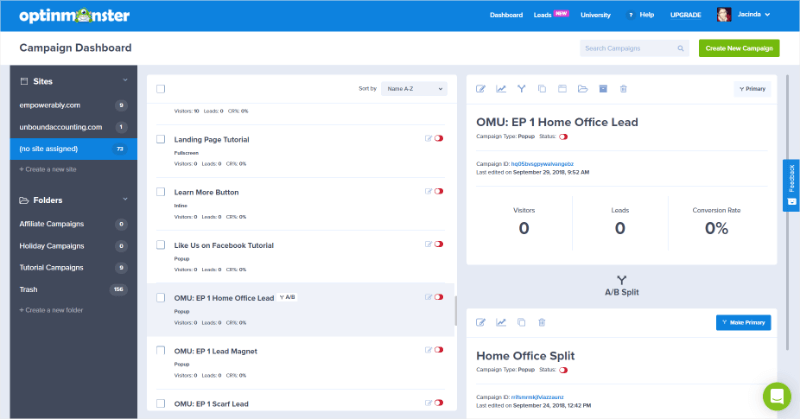 Digital Asset Management (DAM) Tools
Digital asset management (DAM) tools are similar to content management tools. They store various types of marketing content, but they also keep track of static assets, such as videos, images, and documents.
Adobe Experience Manager Assets and MediaValet are both popular digital asset management tools.
Conversion Tools
Conversion tools help you and your team to track activities and improve the number of leads you convert into paying customers. Some well-known examples include HubSpot, Unbounce, and Crazy Egg.
Reputation Managmeent Tools
As the name suggests, reputation management tools help you to understand how others view your company. With this information, you can then make changes to your marketing strategy to improve your reputation and enhance credibility.
One of the top reputation management tools on the market is Buzzsumo.
Collaboration and Team Management Tools
Collaboration and team management tools are also crucial for successful marketing teams. Collaboration tools like Weekdone Team Compass, Slack, or Google Drive encourage transparency, help everyone on the team to stay in touch, and make it easier to evaluate progress over time.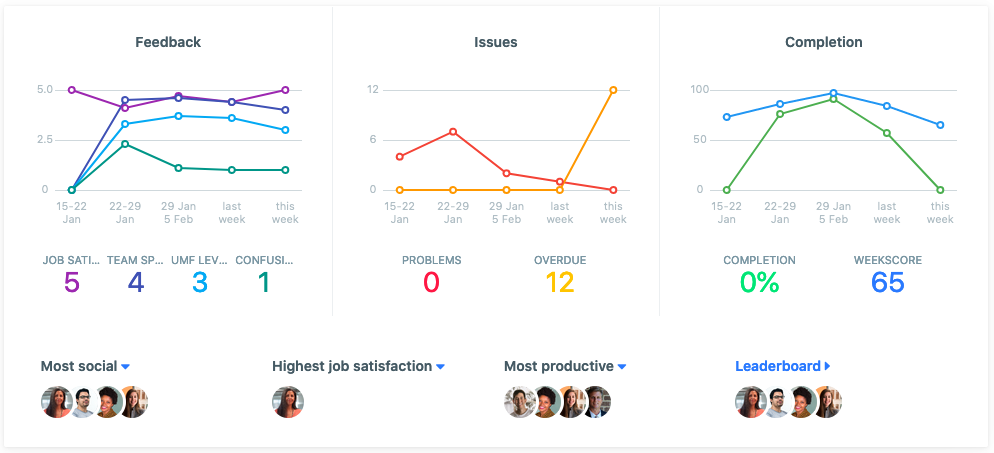 Why Do You Need a Marketing Tech Stack?
The right collection of marketing technology tools will offer you and your marketing team a lot of great benefits, including the following:
Easily measure the impact of marketing activities
Improve budgeting and spending for marketing projects
Increase return on investment (ROI) on marketing-related purchases
Improve internal team communication
Collect insights to improve content effectiveness
Improve communication and relationships with clients
Reduce friction in marketing workflows
Gain an advantage over competitors
All of these benefits help you and your team to be more engaged and productive. If you want to get more done in a shorter timeframe, choosing the right martech tools for your marketing technology stack can make a big difference.
How to Build a Marketing Tech Stack
These tips and our marketing tech stack diagram will help you to build an impressive stack for your team's current needs and your company's long-term marketing goals:
Assess Current Marketing Challenges
The most sophisticated tools in the world won't do you any good if you don't know what obstacles you're trying to overcome by using them.
Before you begin looking into different tools and technologies, you need to take a step back and assess your team's current marketing challenges. Talk to your marketing team to learn about the challenges they're facing and what pain points are preventing them from being productive and achieving their goals.
Establish Marketing Goals
Once you have a better understanding of your team's challenges, the next step is to establish clear marketing goals. For example, do you want to increase organic website traffic? Are you hoping to boost email list signups or social media engagement?
No matter what kinds of marketing goals you and your team members set, make sure they are specific, measurable, realistic, and have a clear deadline attached. Or consider using OKR goal-setting methodology for the marketing team. After you've set clear goals, you can start to research the types of tools that will help you to accomplish them.
Establish a Martech Budget
Although there are some free tools on the market, most martech tools cost money. Once you know what kinds of tools you want to invest in to achieve your marketing goals, you can start evaluating prices and putting together a monthly, quarterly, or yearly martech budget.
Be sure to prioritize your list of martech tools from most to least important. That way, if you can't afford to invest in all of the tools on your list at once, you can at least start with the ones that will provide the greatest benefits to you and your team.
Research Martech Tools
Next, start researching different marketing technology tools.
Reviewing product curation lists (such as "Top X CRM Products" or "Top X Tools for Social Media Analytics") helps you to get a general idea of which tools are worth using. You can also create a spreadsheet for easy comparison based on factors like price and features.
Keep in mind, too, that you sometimes need to get input from other teams before you can make a final decision. For example, your sales team may have valuable insight into different conversion tools. Your accounting department may also be able to offer advice on the tool that will be most effective for improving your marketing budget and ROI.
Don't Forget About Non-Martech Tools
There are plenty of marketing-specific tools you can add to your marketing technology stack, from SEO tools to email marketing tools. Along with these products, be sure to also consider some non-martech tools that can help you and your marketing team to achieve your goals.
For example, investing in team management software like Weekdone Team Compass will help you to build more transparency into your workflows. It'll also make it easier for you and your team to keep things organized while using so many different tools.
Keep It Simple
There might be hundreds — or possibly even thousands — of tools on the market these days. That doesn't mean you have to use all of them, though.
Sometimes, less is more. This is especially true when you're first getting started with building your marketing technology stack.
Remember the way you prioritized your list of martech tools. Then, start with the ones that seem most relevant to your team's needs and goals.
Keep it simple at the beginning, and remember that you can always add new tools later if you feel that they're needed.
Consider Integrations
If you're having a hard time choosing between different tools, a good starting point is to consider each product's integration options. In other words, how well will it integrate with the tools your team is already using?
Factoring in integrations is a good way to simplify the implementation process and help everyone get the most out of the new tools you've added to your marketing tech stack.
Think Medium-Term Solutions
Sometimes, it's helpful to think about "medium-term" solutions instead of long-term solutions.
Every couple of years or so, you will likely need to scale your team's marketing technology stack and make some adjustments to accommodate changes in client needs, accommodate team or business growth, and work around new challenges. Because of this, focus on tools that will help your team now and in the next few years, rather than trying to find solutions that will never be outdated.
Transfer Data
Once you've invested in some marketing tech tools for your business, it's time to transfer data over and start using them.
The idea of transferring all your data to a new tool might be a bit daunting at first. This is where delegation comes in handy.
Assign each member of your marketing team to a different type of data. For example, one person can handle transferring all your Microsoft Word documents to Google Drive, and another can handle transferring all your social media templates to your new social media management tool.
Create New Workflows
In addition to delegating data transfer, you'll also need to delegate the workflow creation process. Taking the time to create workflows eliminates the guesswork associated with using new tools and makes it easier for you and your team to implement them.
Assign each team member to explore a new tool and create a workflow for it — complete with step-by-step tutorials and screenshots. Then, arrange a team meeting so everyone can conduct a live tutorial to teach others about the workflow they've created.
Assess and Adjust as Needed
In the same way that the martech world is constantly changing and growing, so are your team's needs and goals. This is why it's important to continually assess your marketing tech stack and consider how well each tool is working.
After a few months, you might find that your current Digital Asset Management tool isn't cutting it and you need to upgrade to something else. That's okay.
If your assessment isn't positive, go back to the drawing board with your team and figure out what adjustments are needed to make things better.
Create a Marketing Technology Stack for Your Team Today
Building the right marketing technology stack is a must for any marketing team that wants to succeed now and in the future.
Your team's marketing technology stack encompasses all the tools used to carry out and enhance the effectiveness of marketing strategies;
All kinds of marketing tech tools make up your martech stack, including SEO tools, CRM tools, project management tools, and analytics tools;
The right marketing tech stack will help you and your team to be more efficient and productive, improve budgeting, and improve communication and collaboration efforts;
The process of building a digital marketing tech stack includes assessing your team's current marketing needs, researching tools that align with those needs, staying organized with the right team management software — such as Weekdone Team Compass — and regularly assessing and adjusting tools as needed.
As you start building your team's marketing tech stack, don't forget to include Weekdone Team Compass to improve collaboration and stay organized as you begin implementing various tools and technologies into your workflows. Sign up and try it for free today.