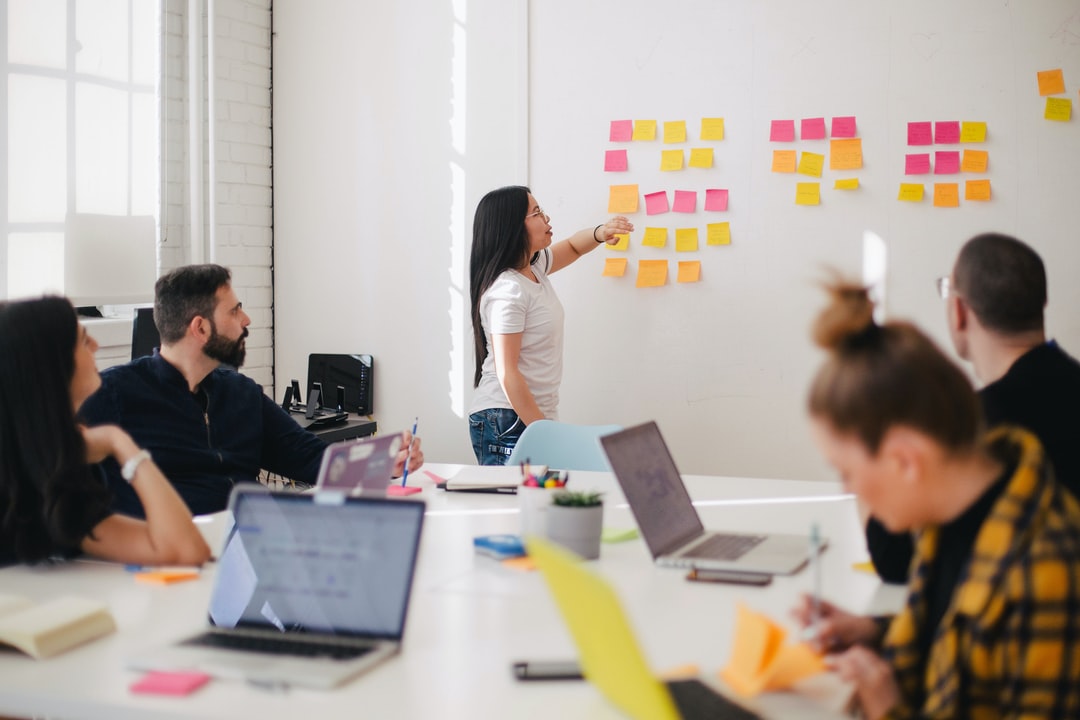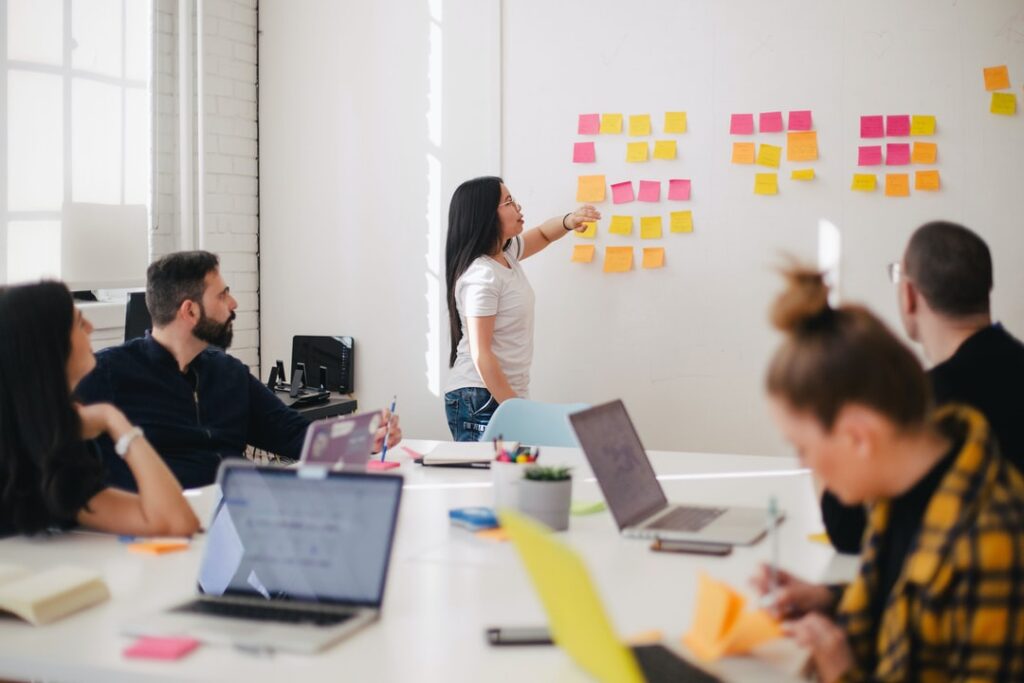 As a marketing team, understanding your target market, their behaviours, and what resonates most with them is one of the essential steps toward achieving success.
At the start of every quarter, or even ever month, it is important to look forward, make future plans, and check that everyone is on the same page. These marketing team discussion questions will help make sure everyone understands the current marketing strategies being used, your team's understanding of the target market, and how well your day to day operations align with your strategies and goals.
Here are 10 questions to ask your marketing team:
1. What are our current team goals?
Defining the goals of the discussion is key to ensuring that the discussion is productive. By having a clear understanding of what you hope to achieve from the discussion, you can ensure that everyone is on the same page and that the discussion stays focused.
It is also important to ask questions that will stimulate thought and encourage your team to share their ideas. Some good questions to ask include:
What are our goals as a team?
What are are performance indicators of those goals?
Where do we see ourselves in one month, one quarter, one year?
There are plenty of goal setting methodologies and strategies out there as well, it is important to define how your team will measure success and stick to it.
2. What marketing strategies will we take to achieve these goals?
Once you have top level goals set, you then need to think of the ways in which you will achieve and accomplish these goals. Here it is good to think of multiple strategies and brain storm as a team. Think:
What are your goals for your marketing efforts and how do you plan to achieve them?
What are your current marketing strategies and how are they working for you?
What are our competitors doing?
What tools and resources do you have in place to support your marketing team and how are they being used?
You should keep the achievability and budgets of any ideas you come up with in mind. You should evaluate them on achievability, adherence to your goal, ROI, and ease of execution. There are plenty of strategy and experimentation evaluation frameworks you can try like PXL for example.
3. What actions do we need to take each week to push our strategy?
While setting your marketing direction and goals is a great start, the next important step is turning those goals into achievable actions.
What messaging will resonate with our target audience?
What call to action do we want our target audience to take?
What type of media will be most effective in reaching our target audience?
How can we measure the success of our campaign?
What are the risks and potential challenges associated with this campaign?
Who is responsible for each task associated with this campaign?
A great tool to use in following through on the completion of strategies is Team Compass.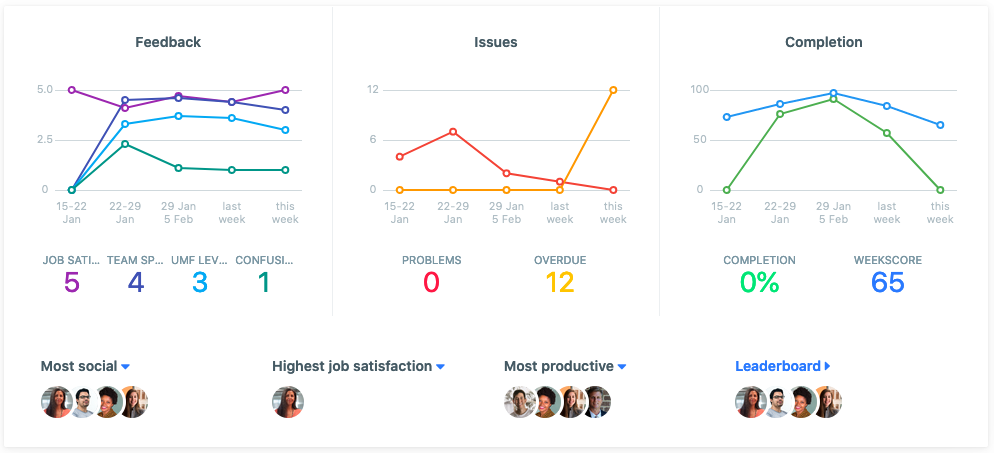 In Team Compass you can create goals and projects for the entire team and break them down into smaller achievable actions. You can assign these goals to your team members and see how the make progress on them from week to week. You can also build discussion and ask more comments with custom weekly meeting templates. It's just $29/month for unlimited number of users.
4. What resources/budget do we need to achieve our strategy?
Before making decisions based on the marketing discussions with your team, it's important to ask about the budget. This will help set expectations for what can be accomplished and avoid any misunderstandings down the road.
Once you know the budget, you can start to ask more specific questions about what your team's goals are and what strategies they plan on using to reach those goals.
Does our team need any additional tools?
Are their any tools we are currently not using, we could get rid of?
Do we need any freelance help?
Should we consider hiring for new positions?
Do we need to increase or reassess our budget.
By having a productive discussion about the budget, you can ensure that your team is on the same page and working towards a common goal.

If you are planning to add more tools you can check out our marketing tech stack guide here.
5. Who is our target market?
While it may seem like a given, often misunderstanding can occur when it comes to understanding the marker. Especially as people have different focuses and target different aspect of the funnel. Additionally, you may want to change or adjust your target market.
When it comes to understanding your target market, it's important to gauge your team's understanding as well. Here are a few key questions to ask during your next marketing team meeting:
Who is our target market?
What needs and wants do they have?
How can we reach them effectively?
What are our goals for marketing to this target market?
What strategies have we used in the past that have been successful?
What challenges have we faced when marketing to this target market?
If you feel people are struggling to answer these questions, you may want to have a review with the team and go over the target market once more.
6. How can we understand our market better?
If you want to ensure that your marketing team is productive, it is important to ask them key questions about their process. One question you should ask is whether or not they are using market research.
What type of content resonates with our target market?
When is the best time to release content?
What social media channels appeal to them?
What type of problems do they face, how do we solve that?
This is an important step in the marketing process, as it helps to determine what consumers want and need. By understanding this information, your team can create strategies that will be more likely to succeed.
7. What actions do we take after this discussion?
While you make have done alot of work discussing the strategy, setting your goals, and filling in any missing knowledge gaps, at the end of any meeting their should be clear next steps to follow up with. Now is the time to manage and have everyone agree on what they will do following this meeting. Ask:
What is your next actionable step based on this discussion.
When will you complete it?
This is where a team management software may come in handing, to make sure your team members follow up
8. How did this discussion go ?
Finally, don't forget to ask for feedback from your team after the discussion. This will help you gauge how well the conversation went and whether or not everyone feels like their voices were heard.
Was this discussion helpful?
Do you have a clear idea on your next steps?
What additional help or resources do you need from me?
Of course these discussion questions should not be one offs. It is important to revisit these questions every quarter, or even every month. Doing so will ensure everyone knows what is expected of them and what their next steps are.
If you want more inspiration for questions to ask your team check out:

10 Questions to Ask Your Employees

7 Questions You Must Ask When Setting Goals