One of the critical components in a successful business is its workforce. The energy, creativity, and commitment that your employees contribute to your success depend on their level of motivation.
Many theories suggest giving gifts as incentives. For instance, arranging for bouquet flower delivery is an excellent way to say "thank you" for a job well done. But incentives need not be restricted to physical and monetary items. There are many means to express your appreciation to your team for their contribution to company goals.
As owners or management, you could offer various options to individuals who perform to specified levels. For instance, giving additional time off or the flexibility to plan their schedule. Allocating remote work days will make anyone happy.

However, offering rewards related to specific performances is something most employees expect and take for granted. You could take it one step further and hand out gifts as a surprise. The incentive can be for a daily task they do well. It's one of the best forms of appreciation, and the anticipation of future offerings will keep your staff motivated.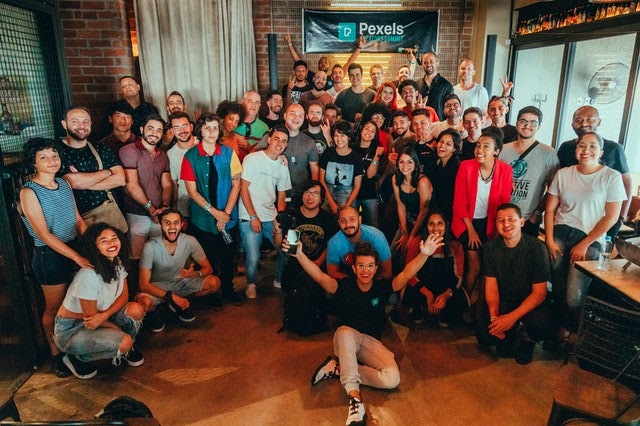 There are two essential elements to an employee motivation program.
First, make it public. By doing so, you're thanking the individual for their efforts, and you're letting everyone in the company know of their achievement.
Next, you have to make sure that you reward them as swiftly as possible. Timely feedback is vital when showing recognition for an individual's contribution to the company.
So how should you reward your employees? Keep reading to find out more.
In the Office
Empower employees
Often, workers feel frustrated because of micromanagement and lack of autonomy. It may seem counterproductive, but by giving individuals more responsibility and the authority to make decisions, they'll be motivated to give their best to accomplish their tasks instead of merely getting the job done.
Allow your employees more independence based on their performance and they'll be inspired to keep up the productivity rate. One way of doing this is by offering remote workdays after specific tasks have been completed before a deadline.
Another option is flexibility with regard to time. Allowing your workers to work when they feel comfortable can have a positive impact on output.
Allow idea sharing
In many organizations, the power to create comes from the top. Those employees who know the product or service in detail will usually toe the line and not express their ideas for fear of disapproval.
Ask your employees for ideas and reward them for it by giving them credit if you use the idea. This way, you build their confidence levels and improve communication between yourself and your staff.
By giving these individuals a platform for creative expression, the company will benefit from its ability to respond quickly to market demands and pave the way for innovation.
Job-related education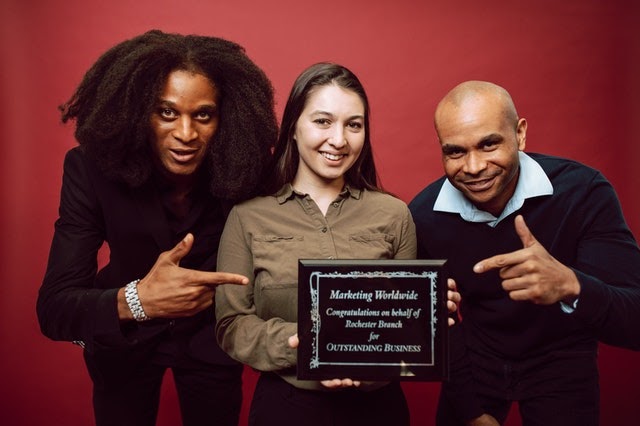 Courses cost money. Many of the highest performing candidates would engage in lifelong learning if they could afford it. Offer courses for workers who are keen.
The benefits are twofold. By providing employees with the knowledge and tools to improve the skills they require in their work, both the company and its workers will reap the benefits of a dynamic workforce.
Individuals will gain self-confidence and be grateful to the enterprise for the opportunity to progress. The company, on the other hand, benefits from a skilled workforce. This also makes promoting from within a smoother process and leads to employee satisfaction over a prolonged period.
Out of the Office
Team Building
If your workers need to rely on each other for certain processes, it's best to ensure good professional relations amongst them. Icebreaker activities and team-building exercises can contribute greatly to this.
There are plenty of external companies that offer creative methods of bringing your team together. There are even virtual team building activity options such as gaming, escape rooms, and drawing parties which allow employees from different branches to all engage at once.
Individual Rewards
Financial Rewards
Although there's a shift towards the other motivation methods, money remains a significant influence on employee performance. Bonuses and salary increments still matter.
However, it's essential to combine all the incentives because monetary rewards are usually short-lived in workers' minds. Financial rewards can also be used to celebrate employee milestones, for example, a once-off bonus for five years of employment, ten years, etc.
This increases overall morale and loyalty to your company or brand. It also makes individuals feel like the hours dedicated to their job are recognized.
Gifts
Gifts are an excellent option to express ad hoc appreciation to individuals. Here are some ideas:
Flowers
A bouquet is an evergreen way of conveying messages. Sending an employee a floral arrangement to say "thank you" or celebrate a special occasion will make their day.
Subscriptions
Subscriptions are fantastic gifts as they remind the recipient of what they've accomplished every time the item is delivered. Nowadays, you have choices for any interest. You could arrange for wine boxes to be sent to the employee every month or gourmet snack boxes if they are foodies.
Gift Cards
If you don't have an idea of what to get, gift cards are excellent options. The recipient can buy whatever they like.
Gadgets
Gadgets make superb gifts because they're practical and functional. Some of the trending products include:
Echo and Alexa devices
Wireless phone chargers and sanitizers.
Smartwatches
Blue light blocking glasses
Earplugs
Virtual Reality (VR) sets
Conclusion
A company's success can be made or broken depending on its workforce. Unmotivated employees can cause lots of problems and disruptions to the enterprise and even affect other employees.
Most motivational strategies focus on environmental factors in the workplace but rewarding your employees on an individual basis makes them feel appreciated.
Every business should have an employee motivation program to keep staff morale high. There are costs involved, but the benefits outweigh the expense.
Written by Kyla Stewart